Data Showing Navy's Poor Aviation Safety Record Disappears From Website
If the Navy wants people to trust that it's taking steps to be better, less transparency isn't going to help.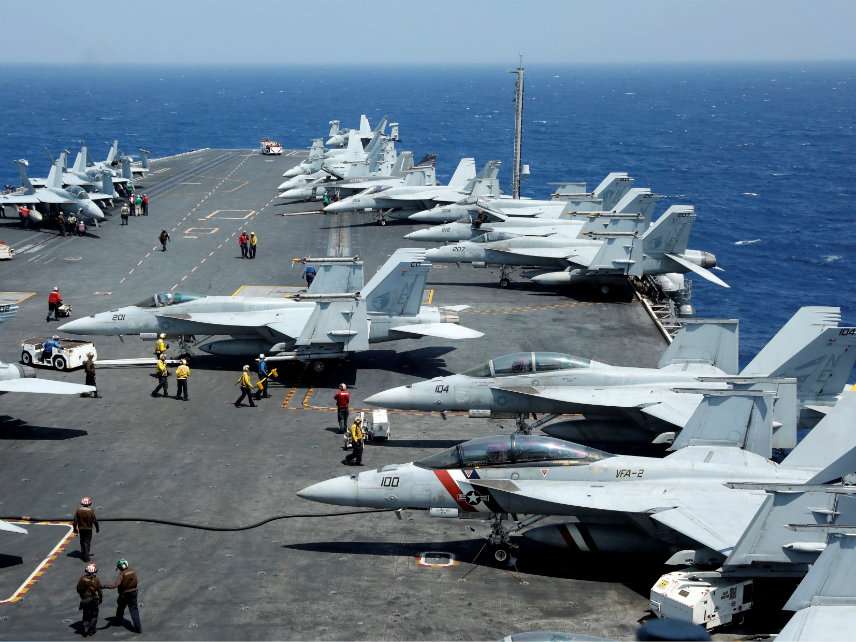 U.S. Navy aviation mishaps have risen 82 percent over the last 5 years. Meanwhile, the Navy is withdrawing aviation safety data that once were available to the public.
As recently as January 22, the Naval Safety Center website included "detailed summaries of accidents, data on accidents by aircraft types, the comparative information provided by annual safety data, and other safety reports and studies," The Atlantic reports. By March 18, that information was gone.
The site now informs visitors that "for further statistical information" they need a Department of Defense Common Access Card, which is only available to members of the military, Pentagon employees, and government contractors.
In an email to The Atlantic, Naval Safety Center public affairs officer April Phillips claimed that the change was made for security purposes. "When you aggregate so much information in one place," she wrote, "bits and pieces of that can be compiled by those who wish us harm to make inferences and gain intel."
Reached for comment by Reason, Phillips explains that the public can still access a decade's worth of statistics on Class A mishaps, which "are the most serious in terms of loss of life and resources." But data on Class B, C, and D mishaps sometimes include "initial reporting errors," she adds.
"While we are firm believers in transparency, we also believe the public deserves accuracy. For this reason, we removed those pages and asked the public and the media to contact us directly with data inquiries," Phillips says. "Not only does this allow us to ensure they receive accurate information, we are also able to provide far more specific information than a statistical summary webpage provides."
But this is just one of "a series of removals of information from the public domain," Steven Aftergood, director of the Federation of American Scientists Project on Government Secrecy, tells The Atlantic. The Military Times reported in April that the Defense Department's quarterly report of U.S. troops deployed overseas was missing information on the number of service members in Iraq, Afghanistan, and Syria. The Pentagon has also had a difficult time keeping troop statistics posted online consistent with official statements.
The Naval Safety Center's recent decision to remove aviation safety data is particularly concerning. The entire military has seen a rise in aviation accidents, but the Navy has been hit particularly hard. There were 1,132 Navy aviation mishaps from fiscal year 2011 to fiscal year 2017, according to data obtained by the Military Times via Freedom of Information Act requests.
The Navy says it's trying to improve safety, which is certainly a good thing. But concealing information related to its failures isn't the right move. As Aftergood tells The Atlantic:
There is no security reason for limiting public access to statistical summaries of safety mishaps. On the contrary, public disclosure of such information can help to improve safety and security by motivating officials to adopt remedial measures.
If the Navy wants people to trust that it's taking steps to be better, less transparency won't help.