Pennsylvania's Libertarian Senate Candidate Gets Invited, Then Snubbed From Televised Debate
Green Party candidate also left out of debate that will include only two of the four candidates on the ballot.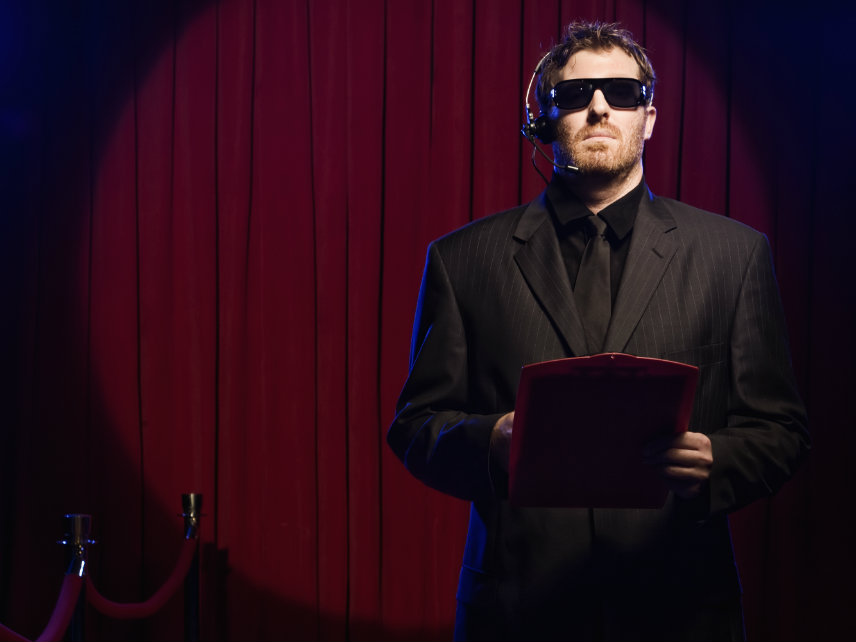 Third party candidates are used to getting snubbed when it comes to political debates, but Dale Kerns says he was promised a spot in an October 20 senatorial debate in the Philadelphia media market—only to have the invitation rescinded as the debate neared, apparently at the request of the station hosting it.
Kerns, an electrical contractor from the Philadelphia suburbs, is the Libertarian candidate in a four-way Senate race that also includes incumbent Sen. Bob Casey (D-Penn.), Rep. Lou Barletta (R-Hazleton), and Green Party candidate Neal Gale. All four candidates have qualified for the ballot in Pennsylvania.
Emails obtained by Reason show that Kerns' campaign was twice assured of a spot in a televised debate by executives at the state's chapter of the League of Women Voters, which typically plays a role in organizing debates. In March, Suzanne Almeida, the then-executive director of the group, told Kerns' campaign manager that Kerns would "certainly" be invited to "participate in candidate forums after the primary."
In late August, the campaign again contacted the League of Women Voters seeking information about planned debates. Jill Greene, who had taken over as executive director in July, responded on August 29 to say that she was currently trying to plan a Senate debate with the League's media partners and that she would "be sure to include Mr. Kerns and Mr. Gale."
Six weeks later, after the debate had been scheduled for October 20 on Philadelphia's ABC affiliate, WPVI-TV, Greene emailed Kerns' campaign manager John Odermatt to deliver the bad news. The League had asked to include Kerns and Gale in the debate, she said, but "other organizers" did not "feel as if current polling warranted an invitation."
"The fault is mine," she wrote in a subsequent email explaining the mix-up. "I was unclear about what was agreed to and I should have been more certain before responding." She promised to work with the League's debate partners "to encourage them to include more candidates."

On Tuesday, Greene told Reason that any questions regarding the decision not to invite Kerns or Gale to the debate "should be referred to WPVI, as it was their decision."
Niki Hawkins, director of community affairs for WPVI-TV, told Odermatt that candidates must have 10 percent support in "multiple reputable statewide polls" in order to qualify for the debate, according to other emails obtained by Reason. Even if a candidate does reach that mark, the rules say, debate organizers "may consider other factors as well."
In an email to Reason, Hawkins defended the station's decision on the grounds that Kerns had failed to meet eligibility criteria including "significant voter support for the candidacy as reflected in polling numbers." Candidates who hit 10 percent in the June and August polls by Franklin and Marshall College were invited, she said. "We did not extend an invitation to Mr. Kerns because his polling numbers were far below the ten percent threshold."
It's true that Kerns has fallen short of the 10 percent threshold that serves as the only objective standard in WPVI's criteria. He got 2 percent of the vote in a September poll by Franklin and Marshall College, and the same percentage in another September poll conducted by Muhlenberg University—tracking closely with the 2.4 percent of Pennsylvanians who voted for Libertarian presidential candidate Gary Johnson in 2016. Both polls show Casey with a double-digit lead over Barletta. Most national pollsters have not included Kerns, as is sadly typical for Libertarians and other third party candidates, and Casey is generally considered to have a comfortable edge over his three challengers.
But it's also true that Kerns wasn't officially on the ballot until August, so WPVI's decision to relyon polls conducted earlier in the campaign skews against the inclusion of third party candidates.
Kerns says those thresholds are intended to limit participation in the televised debates.
"Make no mistake, this is cronyism: big media corporations colluding with big government political parties to keep out competition," says Kerns. "The mainstream media screams about Russia stealing elections, but behind the scenes they pull the strings to keep the duopoly in control."
After President Donald Trump became the first Republican presidential candidate since 1988 to win Pennsylvania, the state figured to be one of the most important for this year's primary elections. That polls show both Casey, a two-term incumbent, and incumbent Democratic Gov. Tom Wolf with wide leads is an indication of how the state's electorate has shifted in just two years.
Of course, WPVI is not required to invite anyone to a debate it hosts and is free to exclude any candidate for subjective or objective reasons. Still, it's disappointing to see one of the major networks in the state's largest media market excluding legitimate candidates who have a place on the ballot. Inviting Kerns (and Gale) would likely improve the quality of the debate, too. In the current environment of voter dissatisfaction with both major parties, having alternatives included in a debate would allow for a broader discussion of policy—rather than what figures to be a desperate attempt by Barletta to save a flailing campaign.
Pennsylvania recently changed its discriminatory ballot access laws—a longstanding rule had required Republicans and Democrats to collect only 2,000 signatures to get on the statewide ballot, but forced third parties to get 60,000 signatures—but it's clear that third parties still have a long way to go before they will get equal treatment in the state.