Texas Students Will Now Learn How To Survive a Police Stop
A new class about what to expect at a traffic stop is being mandated for all high school students.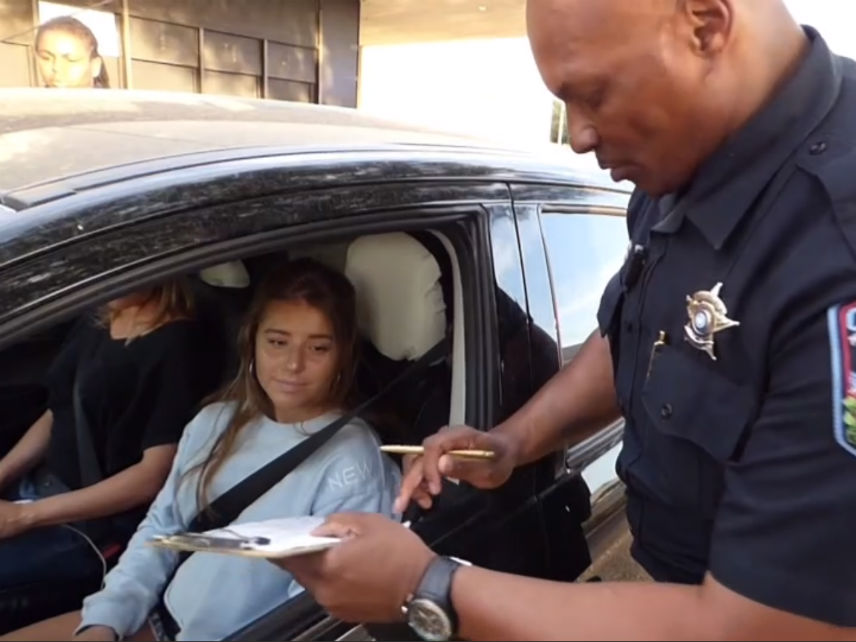 Texas schools added something new to their curriculums this year: a course on how to go through a police stop.
In 2017, state lawmakers passed the Community Safety Education Act, which requires all high schools to teach a course on police interactions at least once before each student graduates. Schools were provided with a 16-minute video and related course work. The instructional video, which contains the robotic acting and Power Rangers-esque soundtrack some of you may remember from your own school days, is available for viewing below.
The related course work instructs students to follow various procedures, such as keeping both hands visible and on the steering wheel, and notifying the officer of their intention to reach for a license or insurance documents. The packet also informs students of expected officer conduct. For example, students will be taught that officers should obtain clear consent for a search. Should something go poorly during the stop, or even exceptionally well, students will learn how to file a complaint and leave a compliment.
Intentional or not, the tips in the mandated course resemble a discussion known as "the talk" that occurs between black parents and their children. (A digital media company called Jubilee Media recreated "the talk" here.) The conversation largely covers how to act during police interactions, which includes remaining calm and compliant. And while some brush off the concept, there have been a number of fatal interactions that have caused many to feel the need for such conversations and classes.
In July 2016, for example, the officer-involved shooting death of Philando Castile caused frustration after he was killed while attempting to comply with instructions from a panicked officer. Castile was not only forthcoming about the fact that he legally carried a firearm, he was shot while reaching for his wallet despite the officer's previous request for his identification. Castile's death is a reminder that citizens can do everything right and still suffer at the hands of law enforcement.