Black Man Cuffed on His Own Property While Moving Into New Home
"I'm being handcuffed right here on my own damn property," Karle Robinson said while watching body camera footage of the incident.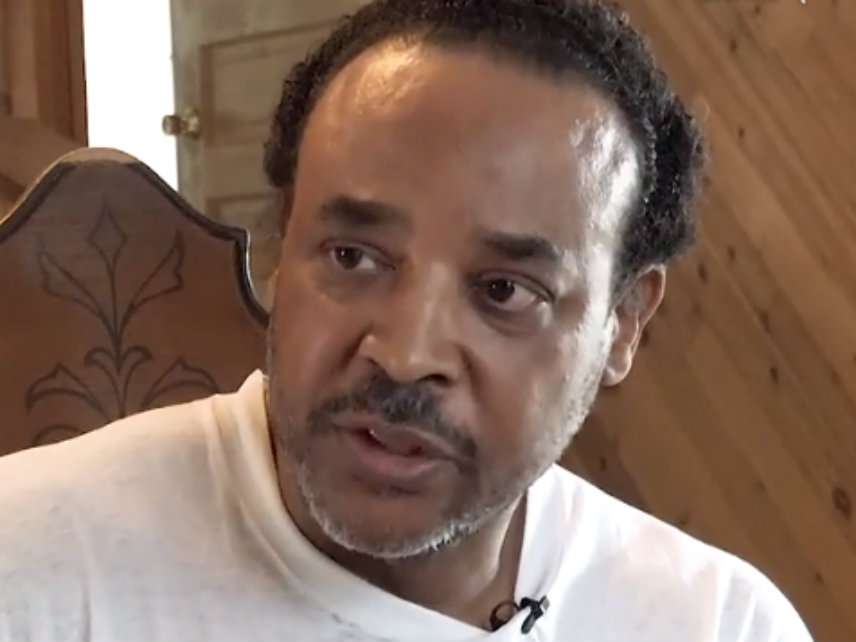 A black military veteran is calling foul after Kansas police handcuffed him on his own property. His infraction? Moving into his new home.
Karle Robinson, 61, can understand why a Tonganoxie police officer was suspicious in the first place. It was past 2 a.m. in the morning, and he was trying to move a flat-screen TV into his house. What Robinson doesn't get is why, after offering to retrieve documentation proving it was really his house, he was treated like a criminal.
"If I'd been a white man, you know that wouldn't happen," Robinson told The Kansas City Star while watching body camera footage of the incident. The video, along with Robinson's interview with the Star, can be seen below:
In the footage, the officer, who's alone, asks Robinson to stand against the side of the house. "Place your hands on top of your head for me," the officer says before cuffing him.
Robinson didn't resist, but he wasn't happy. "I'm being handcuffed right here on my own damn property," he told the Star. In total, Robinson was in handcuffs for about eight minutes. After backup arrived, two officer went into his house and found the paperwork proving his ownership. Police uncuffed him, apologized, and even helped him move the TV inside.
But he wasn't about to let it go. Robinson filed a complaint with the Tonganoxie Police Department and spoke with Police Chief Greg Lawson. As a black man, he told the Star, "you're guilty until proven innocent."
Nothing came of his complaint, and Lawson defended his officer's actions. "If I were on that call, by myself, no matter the race of the person, they would have been handcuffed," Lawson said.
Reached for comment by Reason, Lawson says the officer was not in violation of department policy. "The department policy is that we're going to follow the law as far as when we detain people…based upon reasonable suspicion or probable cause," he says, explaining that it "primarily goes back to officer safety."
So did the officer believe himself to be in danger? Not necessarily, Lawson says. But in cases like these, officers "want to be cautious and they want to make sure that they're preventing any injury to themselves or the person that they're actually confronting."
Lawson went on to explain there had been "10-12 burglaries to autos" in the same timeframe, so police "were on alert to be looking out for anything overly suspicious."
As Robinson noted, the problem in this case isn't that the officer was suspicious. It's the fact that in the absence of evidence, a law-abdiding citizen was treated llike a criminal on his own property.
And Robinson is not alone. Last month, I wrote about Akil Carter, a black teenager who was handcuffed by police even though he didn't do anything wrong. A concerned couple had flagged down police because they thought he might be robbing two white women. In reality, one of the women was his grandmother, and the three of them were simply driving home from church.
Neither Robinson nor Carter were hurt. But it's an affront to their constitutional rights when they're handcuffed not because there's evidence linking them to a crime, but because police want to be on the safe side.