Brickbats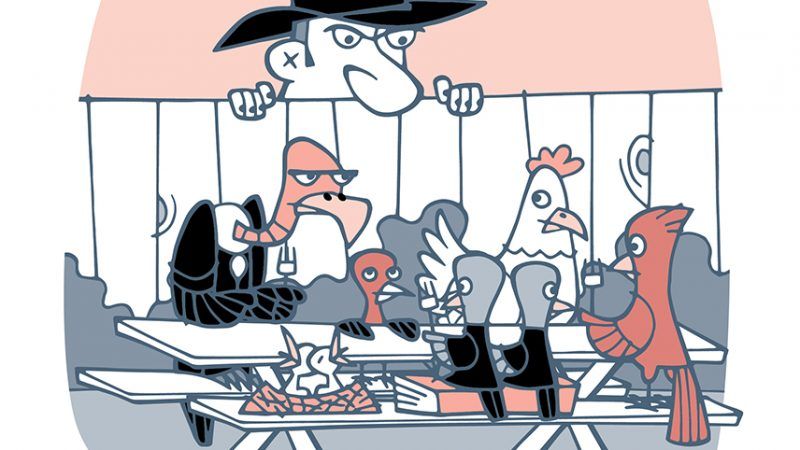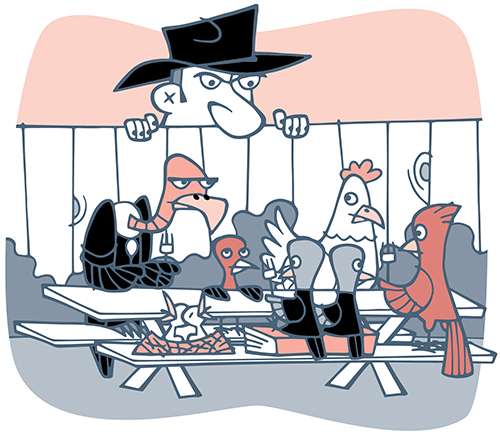 Brad Martell had been feeding birds in the backyard of his Melbourne, Australia, home for 20 years. Then a new neighbor moved in who didn't appreciate Martell's hobby. The neighbor complained to local officials, who fined Martell $200 for feeding wildlife. Martell reduced the amount he feeds the birds and moved the feedings to his front yard. But a few weeks later, he got a summons for nine more charges. It seems local officials had been covertly spying on him and caught him continuing to feed the birds.
Nashville officials spent $7.4 million in federal funds that were supposed to go to victims of a flood in 2010 to design a downtown concert venue. At least two members of the City Council at the time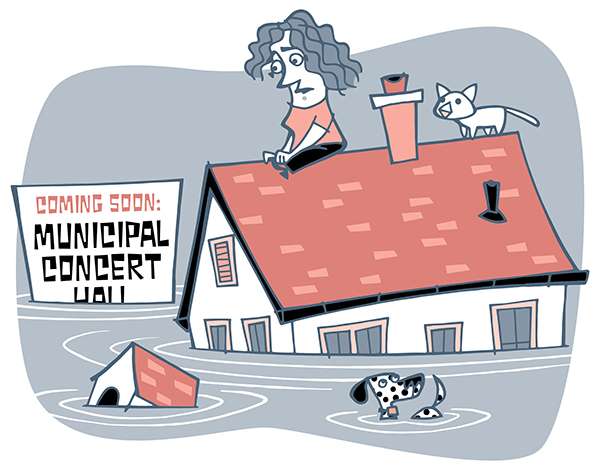 say they were unaware of that decision, and a local TV station reports the project was not mentioned in the "action plan" that council members voted on or in the analysis prepared for them.
For 25 years, Meanley and Son Hardware in San Diego has offered free popcorn to customers. That tradition has come to an end thanks to a local health inspector, who found the store was serving food without a license. The inspector ordered store owners to comply with local regulations, which would require installing a three-basin sink, or to remove the popcorn machine.
For his senior prank, Kylan Scheele listed Truman High School in Missouri for sale on Craigslist. The asking price was just $12,275. School officials suspended him for the remainder of the school year and barred him from taking part in graduation ceremonies. They say the ad was an "implied threat" because it mentioned a "loss of students coming up." Scheele says he was referring to the graduating class.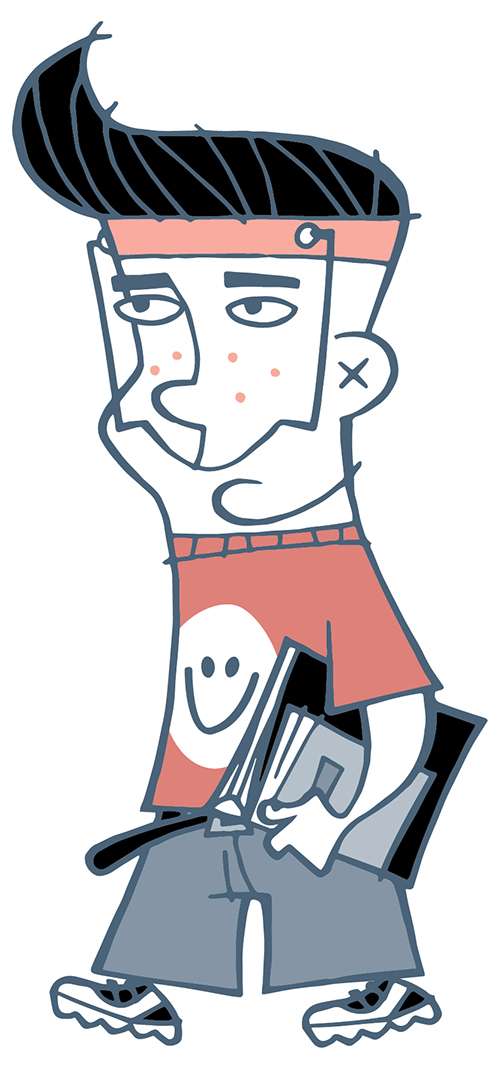 The operating rooms at the Veterans Administration West Los Angeles Medical Center have had to postpone surgeries and were closed for a total of 22 days between November 2016 and February 2018 because of an ongoing fly infestation. An investigation by a local TV station found the hospital still has a fly problem, with traps in the hallways and patient rooms.
Kenilworth, New Jersey, schools superintendent Thomas Tramaglini has been charged with public defecation, lewdness, and littering after being caught on video relieving himself on the Holmdel High School football field and track. School officials say they set up surveillance cameras after finding human feces at or near the field almost daily.
The Anvil Centre, which is owned and operated by the city government of New Westminster, British Columbia, canceled a Christian youth event after officials found that one of the speakers is a critic of the province's sexual identity and orientation curriculum for schools.
Students in Pennsylvania's Northern Lebanon School District must smile when they are in school hallways between classes, according to complaints by students and parents. Pupils caught without their happy face on are told to smile or go to a counselor to discuss their problems. If they refuse those options, they're given detention.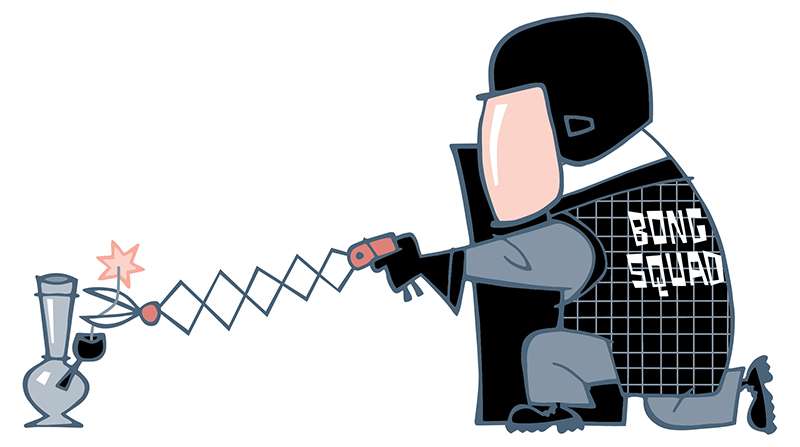 Police and firefighters in Massachusetts cordoned off Holliston High School and pulled a student out of class after receiving an anonymous call that they believed claimed the student had a bomb in his or her car. Upon further investigation, they realized they had misunderstood the complaint. The student who called in had reported seeing a bong, not a bomb, in the vehicle.
This article originally appeared in print under the headline "Brickbats".