Epilepsy Drug Is the First Marijuana-Based Treatment Legalized Under Federal Law
The FDA approved Epidiolex in June, and today the DEA made it a Schedule V drug, the least restrictive classification for controlled substances.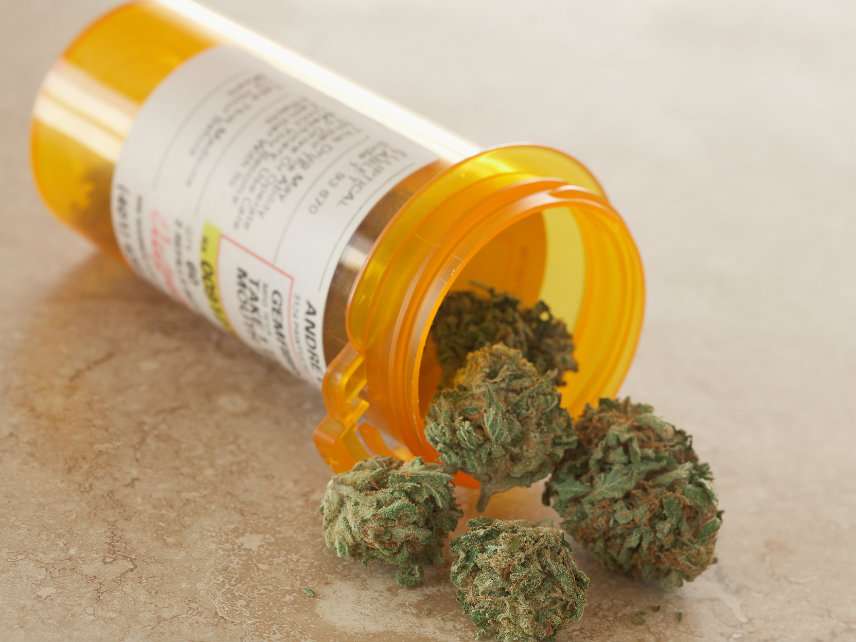 The Drug Enforcement Administration (DEA) is reclassifying an epilepsy drug containing cannabidiol (CBD), making it the first marijuana-derived medication to be legalized for sale under federal law.
Epidiolex, which is produced by GW Pharmaceuticals, can be used to treat patients with one of two rare but severe forms of childhood epilepsy: Dravet syndrome and Lennox-Gastaut syndrome (LGS). But it's made from marijuana, which is classified as a Schedule I drug under the Controlled Substances Act.
That classification supposedly means a drug has "no currently accepted medical use and a high potential for abuse." But that's not an accurate description of Epidiolex, which does not get users high, since it does not contain tetrahydrocannabinol (THC), marijuana's main psychoactive ingredient, and clinical studies have shown the drug works. As Kayla Stetzel noted in an April piece for Reason:
Over two weeks, total seizures among Lennox-Gastaut patients who took Epidolex fell, on average, by 38 percent in one study and 44 percent in the other, while placebo patients experienced a drop of 18.5 percent and 23.5 percent, respectively. About 40 percent of patients in the cannabidiol (CBD) treatment groups saw a 50 percent or greater reduction in "drop seizures"—violent seizures that cause the upper body or full body to go limp, resulting in falls or injuries.
In June, the Food and Drug Administration approved Epidiolex as a medical treatment, giving the DEA 90 days to reclassify the drug. Today the DEA finally acted, making Epidiolex a Schedule V drug, which is the least restrictive category for controlled substances.
"We are pleased that the DEA has placed EPIDIOLEX in the lowest restriction Schedule," GW CEO Justin Gover said in a statement, because it will help ensure that patients with LGS and Dravet syndrome, two of the most debilitating forms of epilepsy, can access this important new treatment option through their physicians." He added that GW will try to make the drug "available within the next six weeks."
While the DEA's action is a step in the right direction, the decision does not "legalize or change the status of other CBD oil products," DEA spokesperson Rusty Payne told WTHR, the NBC affiliate in Indianapolis. Those products are increasingly popular, thanks to their many health benefits.
Bonus link: Reason's Jacob Sullum has pointed out that 17 states specifically allow for the treatment of epilepsy with cannabis oil. But in states like Georgia, obtaining it is another question. That's why two parents let their 15-year-old epileptic son smoke cannabis, only to be charged with reckless conduct.