A Father Defends His Daughter with a Shotgun When Cops Break Into the Wrong House
"You got the wrong address. Don't shoot my daughter."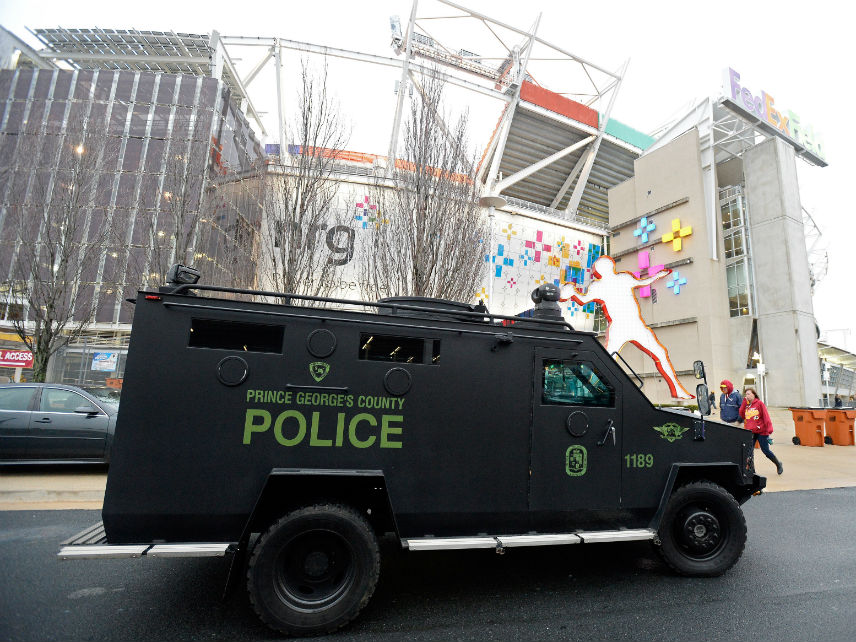 When men attempted to enter a father's house in Prince George's County, Maryland, he made a quick choice to protect his daughter inside. He told his daughter to get to the back of the house, he picked up a shotgun, and he fired while the men used a device to open the door. He hit one of the intruders in the hand and another in the shoulder. One of the cops outside returned fire, but the bullet missed the father.
It wasn't until the door was fully opened that he realized they were police officers. He dropped his gun and pleaded, "You got the wrong address. Don't shoot my daughter."
Prince George's County Police Chief Hank Stawinski has since explained that the officers were attempting to serve a warrant after a police informant told them that a drug dealer lived in the home. As it turned out, the informant had given them bad information. The department concluded that the father, who Stawinski called a "law-abiding, hard-working citizen," was not aware that the men on the other side of his door were police officers. The department will not be pressing charges against him, and it is conducting a review to prevent a similar situation from happening again.
Just a few weeks prior, Dallas Police Officer Amber Guyger shot and killed Botham Jean after saying she mistook his apartment for her own. As the full story of how or why such a mistake was made is still under review, several have wondered if the fateful night would have played out differently had Jean shot Guyger. Dana Loesch, spokesperson for the National Rifle Association (NRA), observed that Jean may have been alive had he been a gun owner.
That's true: He might. On the other hand, there's a fair chance he would have died anyway, since the police may have shot him upon seeing a wounded officer. Earlier in the year, after a Colorado grandfather (and legal gun owner) shot and killed a home intruder, police mistook him for the invader. They killed him in the confusion, despite the state's 1985 Homeowners Protection Act, which recognizes Colorado homeowners' right to defend themselves with a gun. Even in the incident in Prince George's County, one officer returned fire.
And even if you survive the raid, not all police will be as willing as these Maryland cops to concede their error. Cory Maye of Mississippi was sentenced to death in 2004 after he shot an officer during a wrong-door drug raid. He too was protecting his little girl, and he too was unaware that the people bursting into his home at night were police. He eventually got out of prison, but not until 2011.