Trump Is Mad About the $854 Billion Spending Bill, but Not Because of Its Price Tag
The president is angry that Congress funded other wasteful projects instead of his.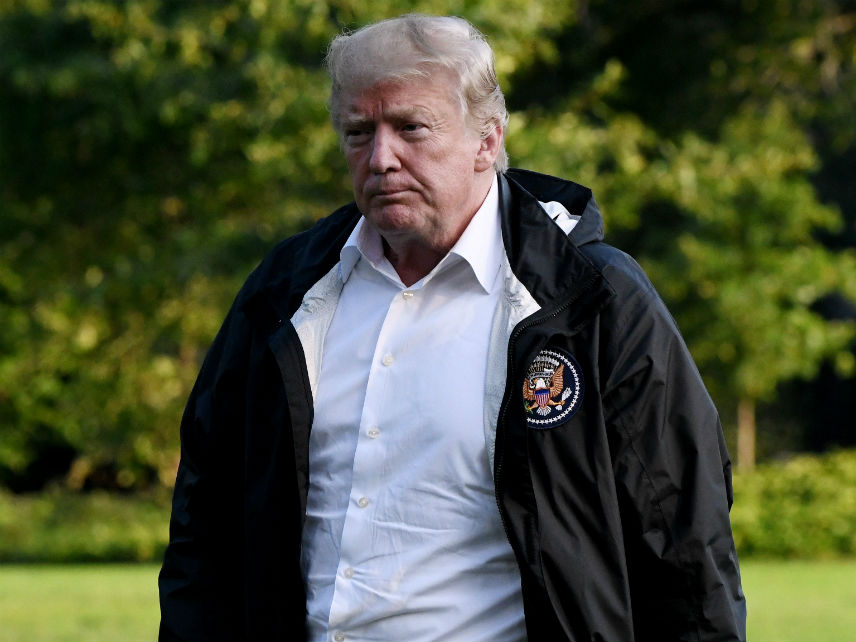 President Trump tweeted his great displeasure toward Congress following the passage of an $854 billion spending bill. But lest you think he was upset by the price tag, the president was quick to clarify.
The bill, which funds the Defense, Health and Human Services, Labor, and Education departments, includes $606.5 billion for the Pentagon, a $17 billion increase from the previous fiscal year. That is believed to be the largest military budget since the height of the Iraq war. The bill directs $178 billion to the domestic departments, a $1 billion increase from the previous fiscal year.
Trump has yet to tweet about the domestic spending, which is $11 billion more than he requested in his proposed budget. Instead, he wondered why no new money was allocated for border security or his $18 billion wall. He accused Democrats of obstruction and criticized Republicans for being too soft.
I want to know, where is the money for Border Security and the WALL in this ridiculous Spending Bill, and where will it come from after the Midterms? Dems are obstructing Law Enforcement and Border Security. REPUBLICANS MUST FINALLY GET TOUGH!

— Donald J. Trump (@realDonaldTrump) September 20, 2018
Just seven senators opposed the spending bill, including several Republicans who traditionally favor fiscal conservatism. The no votes were cast by Sens. Jeff Flake (R–Ariz.), Mike Lee (R–Utah), Rand Paul (R–Ky.), David Perdue (R–Ga.), Bernie Sanders (I–Vt.), Ben Sasse (R-Neb.), and Pat Toomey (R–Pa.).