Gary Johnson Running a Distant Third in New Poll
The New Mexico Senate race is 47%-26%-16% Democrat-Republican-Libertarian, according to the Albuquerque Journal.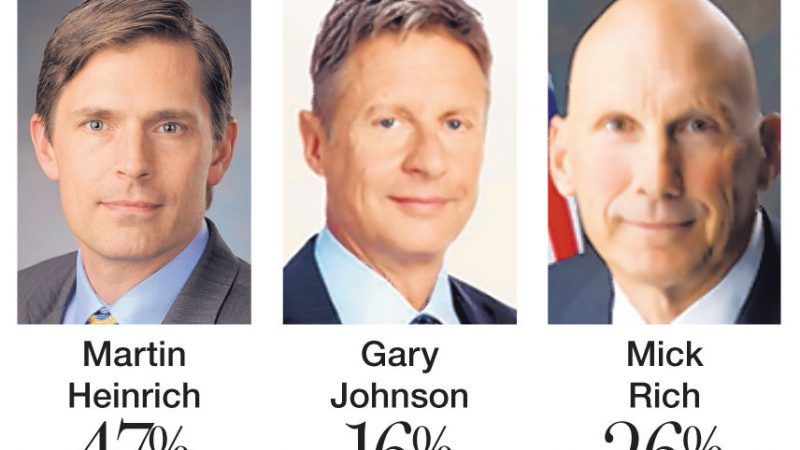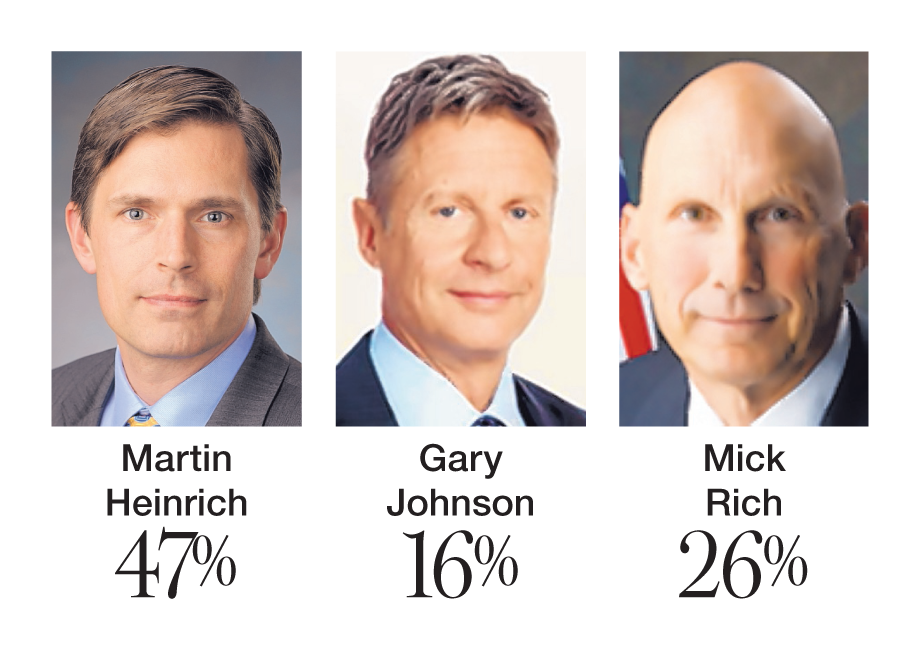 In a significant mood-dampener for the Libertarian Party, two-time Libertarian presidential nominee and two-term Republican governor of New Mexico Gary Johnson finished a distant third place in an Albuquerque Journal poll that came out this weekend. The September 7–13 survey of 966 likely voters, carried out by Research & Polling Inc. (which FiveThirtyEight gives a pollster rating of "A"), found Democratic incumbent Sen. Martin Heidrich with 47 percent support, compared to 26 percent for novice GOP candidate Mick Rich and just 16 percent for Libertarian standard-bearer Johnson.
The news comes as a rude reversal of an Emerson College poll last month, which had Johnson in second place with 21 percent, not only far ahead of Rich's 11 percent (and closer to Heinrich's 39) but receiving more support than the GOP nominee from Republican voters. In the newer poll, Rich trounces Johnson among Republicans, 62 percent to 18 percent. (Emerson, which has a FiveThirtyEight rating of B+, surveyed 500 registered voters. It had a margin of error of 4.6 percent, compared to the Journal's 3.1 percent.)
Averaging the two polls—the only independent surveys taken since Johnson formally entered the race—leaves the Libertarian and Republican tied at 18.5 percent, well behind Heinrich's 43. Fold in four additional polls paid for by the involved parties, and you get a Dem/GOP/L.P. percentage split of 44 to 26 to 20. There's a reason why none of the election forecasters have budged from their predictions that New Mexico remains a safe Democratic seat.
Heinrich's lead would certainly be less comfortable had Rich dropped out, but that ship sailed in late August. "Obviously if he was not in this race, this race would be significantly different," Johnson's longtime political strategist Ron Nielson told me a month ago.
Johnson received 9.3 percent and 3.6 percent of the presidential vote in New Mexico in 2016 and 2012, respectively. He won the governorship by 10 percentage points (with 49.8 percent of the vote) in 1994, and nine points (54.5 percent) in 1998. As of the end of August, 45.9 percent of registered New Mexico voters are Democrats, 30.4 percent are Republicans, 21.9 percent don't belong to a political party, and just 0.7 percent are Libertarian.