A $280 Million U.S. Aid Program Was Supposed To Help 75,000 Afghan Women. It Helped 60.
The "largest women's empowerment program" was supposed to benefit 75,000 women.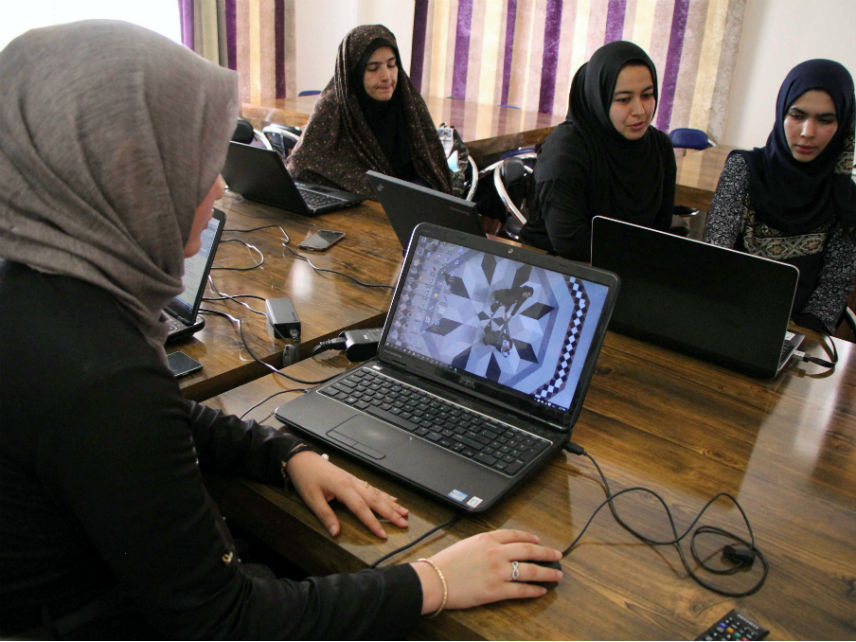 Since 2015, The United States Agency for International Development (USAID) has spent $280 million on a program intended to help tens of thousands of Afghan women enter their country's work force and gain promotions. According to a report from the Special Inspector General for Afghan Reconstruction (SIGAR), the program has helped somewhere between no women and roughly 60.
USAID's "Promote" program is the agency's "largest women's empowerment program in [USAID] history," according to the program's website. It was supposed to train Afghan women to enter the private and public sectors, and then help them become eligible for promotions in their fields. And it was intended to extend those training and hiring benefits to 75,000 Afghan women.
But SIGAR found that in the three years since Promote's 2015 founding, the number of women who found "new or better" employment was closer to 55. SIGAR added that it could not conclusively credit the women's successes to the program. SIGAR also reported that it is "unclear" whether or not the Afgan government will choose to support the program "as the Afghan government might not be able to hire all of Promote's graduates." It is also "unclear whether the graduates will obtain jobs in the private sector in large numbers due to the country's low projected economic growth rate."
SIGAR head John L. Sopko told The New York Times that women's groups found the program to be "poorly designed and oversold." The program is scheduled to end in 2020, giving it only two years to meet its goal.
Despite the SIGAR report, USAID maintains that the program "directly benefited 50,000 Afghan women with the training and support they need to engage in advocacy for women's issues, enter the work force and start their own businesses."
We can add Promote's underwhelming results to a long list of expensive, wasteful, and unsuccessful attempts by the U.S. to help reconstruct Afghanistan. As Sopko testified before the Senate in May, the U.S. has spent $126 billion on reconstruction efforts since 2002. Some of the projects that contributed to this high figure included a $43 million gas station, a $456,669 firing range that "began to disintegrate" due to poor construction and "substandard bricks and other building materials," a $60 million Marriott that was "uninhabited and uninhabitable," and a $60 million power-transmission project that cannot operate due to a lack of a power source.