60 Days in Jail for Being an Airbnb Host? Miami Beach Mayor Wants City to Consider It.
On Wednesday, the city council will consider the mayor's proposal to make Airbnb rentals without city permission a misdemeanor.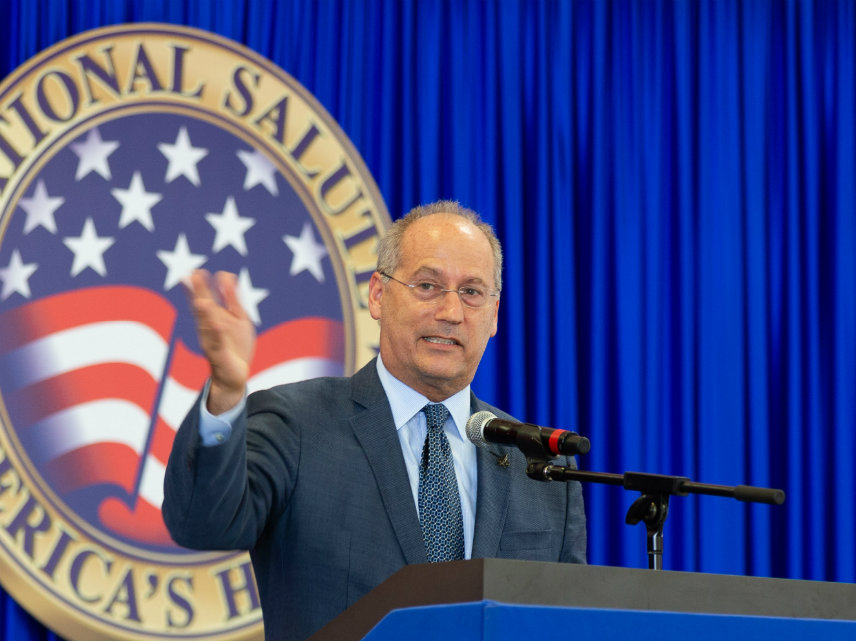 In Miami Beach, Florida, homeowners could face jail time for hosting short-term rentals on platforms like Airbnb.
At least, they will if Mayor Dan Gelber gets his way. Today the Miami Beach City Council will consider, at Gelber's request, an ordinance to reclassify unlawful short-term rentals as a misdemeanor, up from a civil fine, Miami New Times reports. Under current law, renting a home or apartment for less than six months without special permission from the city can result in a fine of up to $1,000 for homeowners. If Airbnb rentals are reclassified as misdemeanor offenses, hosts could be facing 60 days in jail.
Under the original version of the proposed ordinance, even first-time offenders could have faced jail time. But after New Times reported on the proposal Tuesday, Gelber's office revised it to include fines of $1,000 for the first offense and $3,000 for the second. Two months in prison would not be on the table until a third violation of the city's rules, but each day would count as a separate offense. In other words, letting someone rent your home or apartment for a long weekend would be risking two months in the slammer.
Short-term rentals are banned in nearly all residential parts of the city, with a few narrow exceptions, so there is no possible way for many residents to lawfully rent their homes for less than six months.
The heavy-handed punishments are necessary, Gelber's proposal says, because residents "continue to engage in or conduct business without a business tax receipt as required by the city in spite of existing civil penalties."
Yes, people continue to do as they please with their own property, and Gelber just doesn't seem able to abide that. Miami Beach's aggressive policing of short-term rentals has made headlines for years. In 2016, the city started imposing $20,000 fines for unauthorized short-term rentals—a penalty that one city councilman has described as "grossly disproportional" to the offense. As of last year, the city had issued more than $6.5 million in fines, but had collected only about $125,000.
Miami Beach now also faces at least one lawsuit over that policy, with longtime resident Natalie Nichols suing the city on the grounds that the Florida Constitution prohibits excessive fines.
The huge fines and restrictions on where short-term rentals can take place are bad enough, says Christina Sandefur, a vice president with the Goldwater Institute, which is representing Nichols in her lawsuit against the city. But with the new proposal, "the city literally wants to turn people who rent their homes into outlaws," Sandefur says. "Miami Beach should stop punishing responsible home-sharers and instead use its resources to go after actual crimes."