CUNY Investigated a Student for 'Triggering' Comment About Israel
"It was explained to them why this is hate speech and that it is offensive and triggering."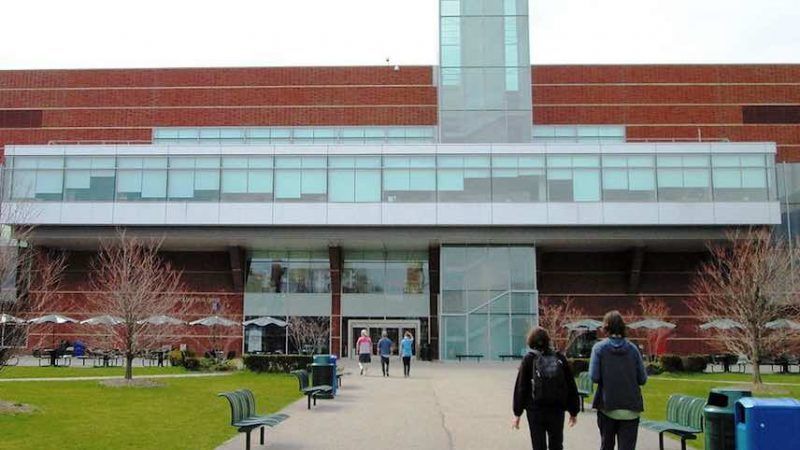 (Beyond My Ken / Wikimedia Commons)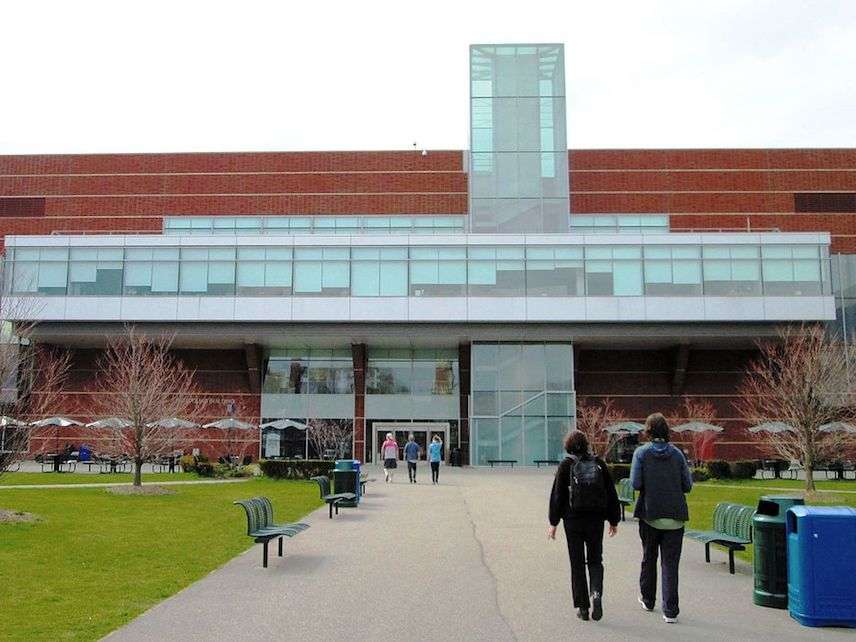 The City University of New York (CUNY) conducted a three-month investigation into a student accused of writing a "triggering" comment on the Earth and Environmental Sciences listserv.
The student, Rafael Mutis, had complained that the department was advertising grants to study in Israel. This, in Garcia's view, was "some sick zionist propaganda." The discussion thread quickly degenerated into a nasty argument about Israel and Palestine, as tends to happen.
But things didn't end there. Garcia soon learned that another student had sent an email to the university's Title IX office to lodge a formal complaint. "Rafael and others have equated Fullbright [sic] Israel as being 'Sick Zionist Propaganda,'" the message read. "It was explained to them why this is hate speech and that it is offensive and triggering both nicely (by others) and not nicely (by me) and they won't stop."
At the end of the email, according to New York magazine's Jesse Singal,
the student explained why, in her view, what happened on the listserv was an act of discrimination: "I can't find an IT policy that provides guidance for what is appropriate for a list serv. I understand free speech. They were asked to stop using triggering language and continued to do so. But making me feel intimidated and harassed because of my ethnicity/religion intimidating [sic] doesn't give Jewish students an equal opportunity to receive GC information as the only way to avoid the hate speech is unsubscribe from the list serve that provides critical information in the pursuit of my degree."
Title IX deals with gender discrimination, not ethnic or religious discrimination, but the complaint landed in the lap of a bureaucrat with an interest in pursuing the matter anyway.
Singal reports that Mutis was forced to meet with an administrator, even though his remark about Zionism was absolutely protected under the First Amendment—CUNY is a public school—regardless of whether it was offensive, hateful, or triggering. Mutis wisely brought along a lawyer, who noted that Mutis had broken no policy. Indeed, CUNY had not even bothered to name a policy that Mutis might have broken, since there is none.
Three months later, Mutis learned that the investigation had come to an end. According to Singal:
The rose-colored view here is that this system "worked," in a certain sense. But on the other hand, anyone with even the faintest understanding of the First Amendment could have taken a swift look at the listserv exchange and said, "No, CUNY can't investigate him for that." CUNY is a public university, and public universities must abide by the First Amendment when it comes to these sorts of disciplinary systems….

It's astounding, and worrying, to think about the time and money a public university spent on what should have been a two-sentence response to the complainant: "I'm sorry to hear you were hurt by the tenor the conversation on the listserv. Unfortunately, CUNY is bound by law to respect the First Amendment, and with a few extremely narrowly defined exceptions, that includes statements others find offensive or hurtful."
This incident provides good evidence that the Obama-era Education Department's overly broad Title IX guidance has indeed made it too easy for students to bring frivolous complaints against each other. In this case the complaint wasn't even gender-based, but that didn't matter. This is one reason Education Secretary Betsy DeVos's proposed Title IX reforms are clearly needed.