Maria Butina, the Russian Honeypot Who Wasn't: Reason Roundup
Plus: U.K. cops crack down on "insulting comments," the SEC suspends crypto-product trading, and a senator suggests FOSTA for opioids.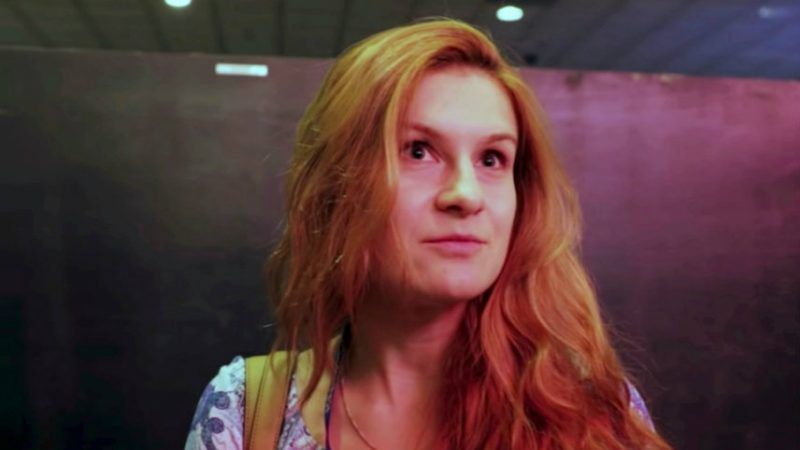 (Social Media/REUTERS/Newscom)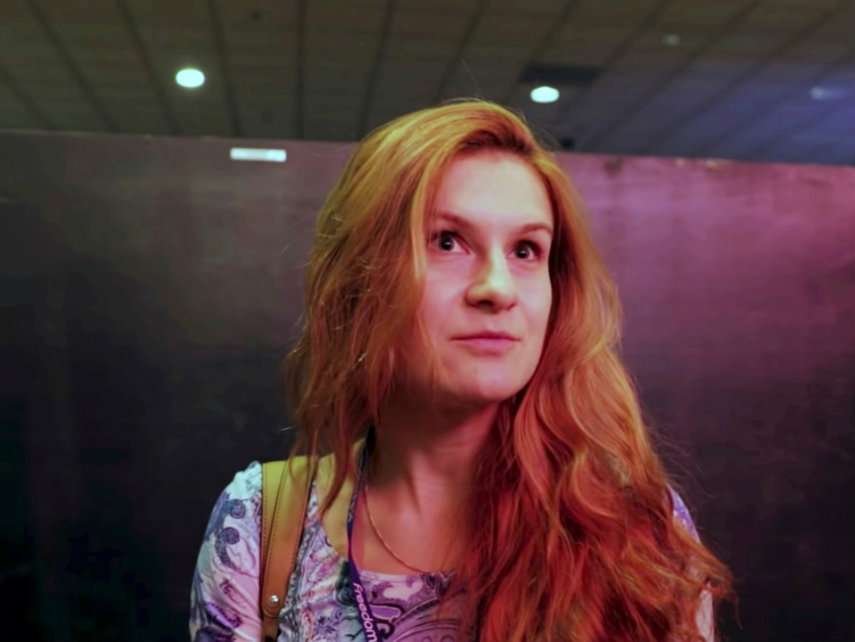 Butina "falsely portrayed as a villain," says lawyer. It provoked ample scandalized headlines and late-night TV jokes. But the Russian spy who shagged NRA members is yet another sexual fiction created by the feds.
Russian national Maria Butina still stands accused of having failing to file proper paperwork while working as a foreign agent and conspiracy. But U.S. prosecutors have now admitted that they have no evidence she traded sex for secrets or otherwise acted as a "honeypot."
The Butina text messages used to make that claim were just jokes, prosecutors now say.
In response, Butina's lawyers "are arguing that the prosecutors' error is emblematic of a flawed federal case that has wrongly landed their client in pretrial custody," reports The New York Times.
A federal judge is scheduled to review Ms. Butina's request that she be released from jail, as well as whether to impose a gag order, on Monday.

"I'm glad they walked it back, but in a lot of ways, the damage is already done," Robert N. Driscoll, Ms. Butina's lawyer, said in an interview. In court filings, he has argued that his client engaged in innocent political activity but has now been falsely portrayed as a villain in a sensationalized spy drama. "A simple Google search using the phrase 'Maria Butina and sex' yields over 300,000 hits," he said.
The alleged error is emblematic of much more than how prosecutors are handling Butina's case. It's incredibly typical for the feds to tell sordid or scandalous sexual tall tales about suspects, especially when any appearance of transactional sex is concerned.
Butina is lucky that prosecutors have at least acknowledged their mistake publicly and that the media will report on it, even if this coverage will be minuscule compared to the erroneous initial coverage. All too often, those who the feds falsely accuse of sexual intrigue and crime do not get that chance.
FREE MINDS
The U.K. is a creepy dystopian place, part infinity.
In addition to reporting hate crime, please report non-crime hate incidents, which can include things like offensive or insulting comments, online, in person or in writing. Hate will not be tolerated in South Yorkshire. Report it and put a stop to it #HateHurtsSY pic.twitter.com/p2xf6OLoQZ

— SouthYorkshirePolice (@syptweet) September 9, 2018
FREE MARKETS
Crypto investment funds get temporary suspension by SEC. Since 2015, the BitCoin and Ehterium investment products BitCoin Tracker One and Ether Tracker One have been listed on the Nasdaq. Last month they hit the U.S. market, "enabling domestic investors to access and invest in the crypto [exchange traded notes] in an over-the-counter market with their U.S. dollars," notes CCN. But on Sunday, the U.S. Securities and Exchange Commission suspended trading of these products through September 20, citing "confusion amongst market participants regarding these instruments."
The Securities and Exchange Commission announced the temporary suspension of trading in the securities Bitcoin Tracker One ("CXBTF") and Ether Tracker One ("CETHF") commencing at 5:30 pm EDT Sept. 9, 2018 and terminating at 11:59 pm EDT Sept. 20, 2018. https://t.co/5z1vEYFBFB

— SEC_News (@SEC_News) September 9, 2018
JUSTICE WATCH
The war on drugs is the new war on sex? During interrogations of tech bosses last week, Sen. Joe Manchin (D–W.Va.) suggested that the drug war needs a law like the recently passed SESTA-FOSTA package. That law made prostitution ads a federal crime and allows state prosecutions and civil lawsuits against any website or app that "facilitates" paid sex.
"Just like how we passed FOSTA and SESTA," Manchin said, "we passed bills that held you liable and responsible. Don't you think we should do the same with opiate drugs and they way they're being used on your platform?"
QUICK HITS