Trump Claims He's 'Never' Called Anyone 'Mentally Retarded.' Wrong.
You know, it's not hard to check the record.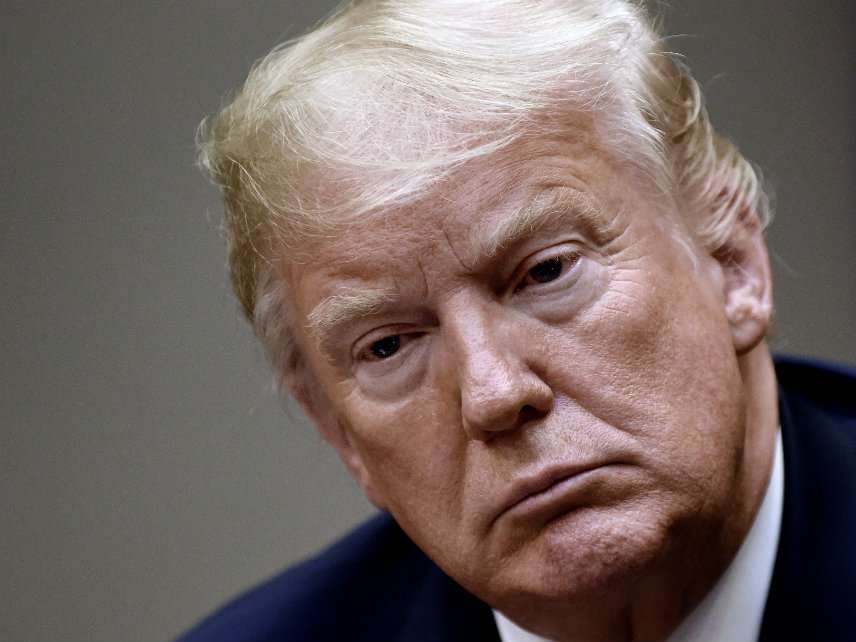 President Donald Trump claimed yesterday that he's "never used" the term "mentally retarded" to describe anyone, including embattled Attorney General Jeff Sessions.
Trump was responding to one of the many claims in Fear, Bob Woodward's upcoming book about the administration. According to excerpts published in The Washington Post, Trump said of Sessions: "This guy is mentally retarded. He's this dumb Southerner….He couldn't even be a one-person country lawyer down in Alabama."
In a tweet yesterday, Trump fired back, claiming among other things he has "never" called anyone "mentally retarded":
The already discredited Woodward book, so many lies and phony sources, has me calling Jeff Sessions "mentally retarded" and "a dumb southerner." I said NEITHER, never used those terms on anyone, including Jeff, and being a southerner is a GREAT thing. He made this up to divide!

— Donald J. Trump (@realDonaldTrump) September 5, 2018
But that's not true. As the Toronto Star's Daniel Dale points out, Trump called a magazine writer "retarded" in an April 2004 interview with radio host Howard Stern. The writer had called Trump's business acumen into question.
Oh look, there's convenient audio of Trump calling someone "retarded." It's at the 8:49 mark here. https://t.co/7zRGWn027F

— Daniel Dale (@ddale8) September 5, 2018
Sticklers might object that he left out the word "mentally." OK: In September 2004, Trump was back on Stern's show. This time, he said a golf instructor was "mentally retarded— I mean, he's really not a smart guy."
Those instances don't appear to be outliers. The Daily Beast reported in October 2016 that Trump used to regularly insult deaf actress Marlee Matlin, either suggesting she had a mental disability or outright calling her retarded.
Trump may not be telling the truth regarding his comments about Sessions either, according to Axios's Jonathan Swan:
His denials of his Sessions comments aren't remotely credible. Multiple former senior officials who've heard similar versions of them first hand have recounted them to me. https://t.co/8TfjCJ5AsG

— Jonathan Swan (@jonathanvswan) September 5, 2018
It's no secret that Trump has a history of this kind of behavior. He might as well stop lying about it.