Wiz Khalifa Criticized for Letting 5-Year-Old Son Ride the School Bus
"What a time to be a parent! You can't win."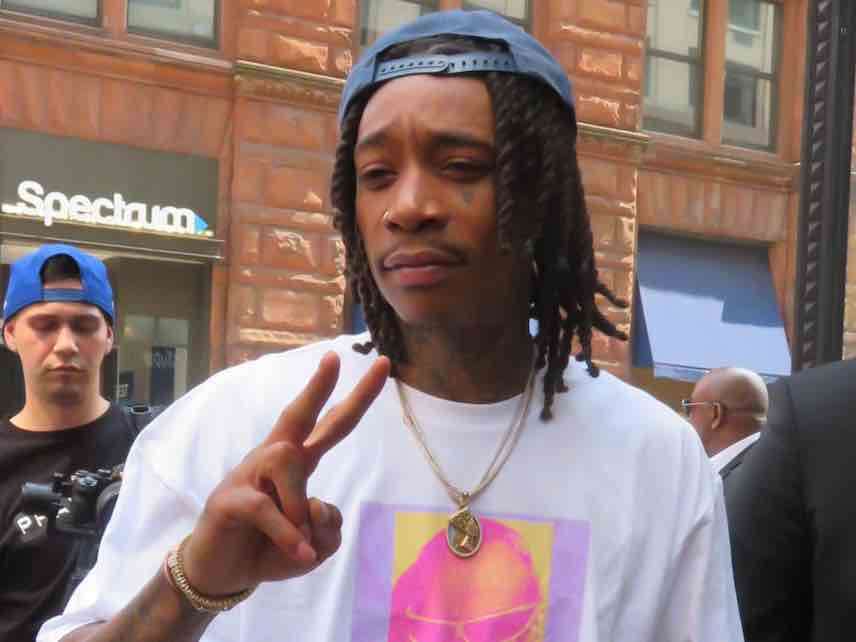 The rapper Wiz Khalifa has been daddy-shamed—for letting his kid take bus to school and making a cute little social media post about it. As Page Six reports:
The "Black and Yellow" singer posted a photo on Instagram earlier this week celebrating his son's first day of kindergarten. The star waved to the camera while his son waited on a street corner for the school bus to bring him in for his first day. However, what likely started as a way to share a father-and-son moment with his fans quickly turned into an attack on his parenting skills and use of fame.

Fans were quick to note that the star doesn't need to let his kid ride public transportation given that his status as a successful musician likely means he's quite rich.

"All y'all people asking why I would let my son ride the bus, cause I'm rich," Wiz responded. "And he said he wanted to ride the bus with his friends, so let kids do what they want to do. Chill."
Actually, if he had any space left on his skin (the dude has a lot of ink) that would make a pretty great tattoo: a big "chill" that could be flashed at folks sticking their noses where they don't belong.
We don't need to scrutinize every single parenting decision made by every single parent. As my friend Julie Gunlock at the Independent Women's Forum noted in an email: "What a time to be a parent! You can't win. Here's a dad doing a completely normal, routine thing, and even that draws criticism. It's insane. We've become a nation of Gladys Kravitzes—not only nosing into people's private parenting decisions, but offering an opinion when no opinion is sought. I hope Wiz Khalifa ignores these self-appointed parenting experts."