Orrin Hatch Wants the FTC to Investigate Google
Hatch's letter to FTC Commissioner Joseph Simons comes amid President Trump's attacks on the search giant.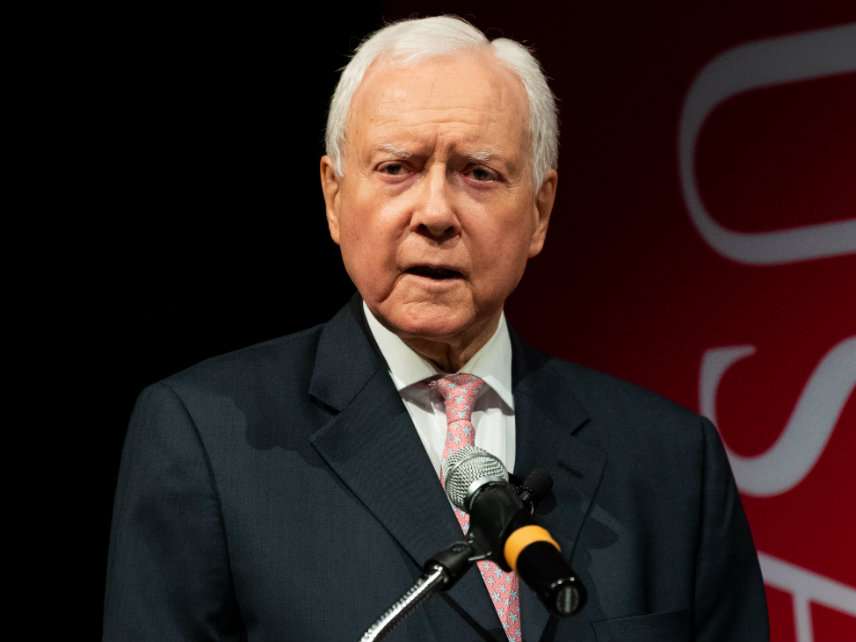 Sen. Orrin Hatch said today he wants the Federal Trade Commission (FTC) to investigate possible antitrust violations by Google. In a letter addressed to FTC Commissioner Joseph Simons, the Utah Republican, who is retiring at the end of the year, expresses "concern" regarding "Google's search and digital advertising practices."
Hatch cites a 60 Minutes report from May highlighting Google's promotion of its own services in search results. He also says he is worried by allegations that Android, which is owned by Google, collects Gmail users' data and provides "third-party app developers access to the actual content of emails."
The FTC has previously investigated Google on multiple occasions. In 2010, the commission looked into whether Google's acquisition of the mobile advertising network company AdMob would hurt competition. The FTC ended up closing that investigation after concluding that Apple was "poised to become a strong competitor in the mobile advertising market."
According to Hatch, "that belief never became a reality." Instead, his letter says, "Google's position throughout the ad market…has become more dominant." In addition to dominating the ad market, Hatch claims, Google "accumulates data at essentially every step."
In January 2013, the FTC closed another investigation into Google, focusing on how it promotes its own services, rather than third-party information, in search results. The FTC said Google's practices improved its users' experiences. "Any negative impact on actual or perceived competitors was incidental to that purpose," the commision said.
As Hatch notes, however, Google promised in December 2012 that "it would take certain actions for five years to address" concerns related to its search result practices. Since 2013, Hatch says, Google has instead changed its search page in a way that's "harmed consumers." He also notes that the search engine market has changed a lot in recent years, particularly as more people use their phones to surf the web. "In light of all of these changes," he writes, "I respectfully request that the FTC consider the competitive effects of Google's conduct in search and digital advertising."
Hatch's letter comes as Google has caught the ire of President Donald Trump, who on Tuesday accused the company of doctoring its search results so people see only negative news about him. Trump called it a "very serious situation" that "will be addressed," although it's not clear how. When asked about possible regulation of Google's search results, Trump's top economic adviser, Larry Kudlow, responded, "We're taking a look at it."