Even the FDA Thinks California's Cancer Warnings on Coffee Are Unnecessary
For the billionth time, there is no verified link between coffee and cancer.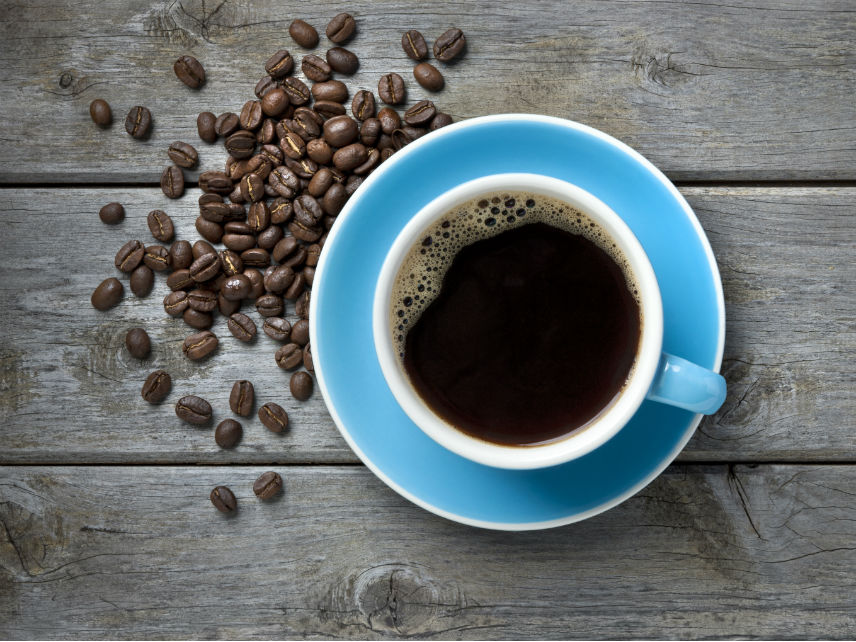 The U.S. Food and Drug Administration (FDA) is coming out against a California ruling that requires coffee sellers to place cancer warnings on their products.
California's Proposition 65 requires businesses to display explicit warnings if cancer-causing agents are present in their products. Acrylamide, which is a byproduct of roasting coffee beans, is on the list of Proposition 65 carcinogens. Research found that lab rats were at a greater risk of developing cancer after consuming the chemical in high doses. But a human would need to consume 35,000 cups of coffee each day to face the same risk. A Los Angeles County Superior Court judge nevertheless ruled in March that coffee shops, including major chains such as Starbucks, would need to display the warning.
The FDA released a statement on Wednesday decrying the ruling. "Although acrylamide at high doses has been linked to cancer in animals, and coffee contains acrylamide, current science indicates that consuming coffee poses no significant risk of cancer," the statement says. The FDA has put its support behind an appeal of the decision.
California's Office of Environmental Health Hazard Assessment made a similar call earlier in the month, saying "exposures to Proposition 65 listed chemicals in coffee that are produced as part of and inherent in the processes of roasting coffee beans and brewing coffee pose no significant risk of cancer." That conclusion jibes with the findings of the American Institute for Cancer Research, which in February said "no links have been established between acrylamide in food and cancer risk for humans as research is inconclusive." It added that the topic of possible cancer-causing agents in coffee "is a well-studied one."