California Democrats Call for In-N-Out Boycott
Don't let the chair of the California Democrat Party catch you donating $25,000 to the GOP.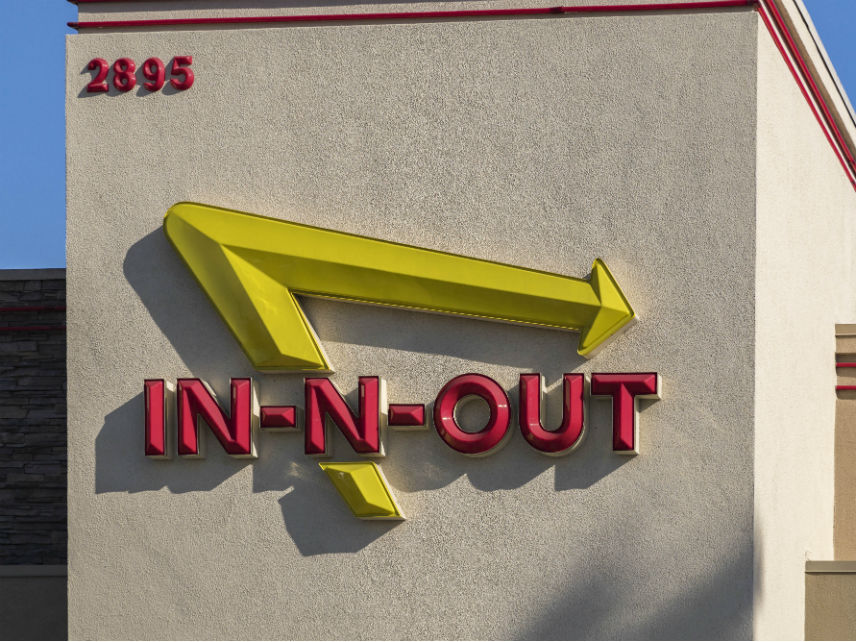 A new boycott has begun and this time it's targeting beloved franchise In-N-Out Burgers.
A public filing shows a $25,000 donation from the California-based chain to the California Republican Party. Following revelations of the donation, Eric Bauman, Chair of the California Democratic Party, asked "Et tu In-N-Out?" before calling on others to boycott.
Et tu In-N-Out? Tens of thousands of dollars donated to the California Republican Party… it's time to #BoycottInNOut—let Trump and his cronies support these creeps… perhaps animal style!https://t.co/9zkdFaG5CJ

— EricBauman (@EricBauman) August 30, 2018
The hashtag, #BoycottInNOut, was quickly picked up by disgruntled fans who were disappointed at the donation. Others observed that the burger chain's donation is unsurprising—the firm is based in Irvine, California, which is part of the heavily Republican Orange County. One Twitter user, who said they would not join the boycott, wrote, "Of course they like the CA GOP, they proselytize on all their food with hidden [Bible verses]." (In-N-Out places discreet Bible verses on its packaging.)
The burger chain has also made donations across the aisle. Fortune found that campaign finance filings show a 2017 donation of $30,000 and a 2018 donation of $50,000 to Californians for Jobs and a Strong Economy, a political action committee that provides support for business-friendly Democrats.
Earlier in the month, Joseph Curtatone, the Democratic mayor of Somerville, Massachusetts, promised to never drink Sam Adams beer again after founder Jim Koch thanked President Donald Trump for tax reform. Curtatone accused Koch of profiting off "Trump's white nationalist agenda." Koch's thanks came with an explanation for how lower taxes poised American beers for better international competition.
UPDATE: Reason was provided with the following statement from Executive Vice President Arnie Wensinger:
In 2018, In-N-Out Burger has made equal contributions to both Democratic and Republican Political Action Committees in the State of California. For years, In-N-Out Burger has supported lawmakers who, regardless of political affiliation, promote policies that strengthen California and allow us to continue operating with the values of providing strong pay and great benefits for our Associates.

It is actually far more important to In-N-Out and our Foundations to support our communities by contributing millions of dollars to hundreds of organizations in California to prevent child abuse, human trafficking and substance addiction.

We have been fortunate to do business in this great state for almost 70 years. While it is unfortunate that our contributions to support both political parties in California has caused concern with some groups, we believe that bipartisan support is a fair and consistent approach that best serves the interests of our company and all of our Customers.