Birtherism Becomes Official Border Policy: Reason Roundup
Plus: meet the White House's new marijuana propaganda committee, and how FOIA fights are getting tougher.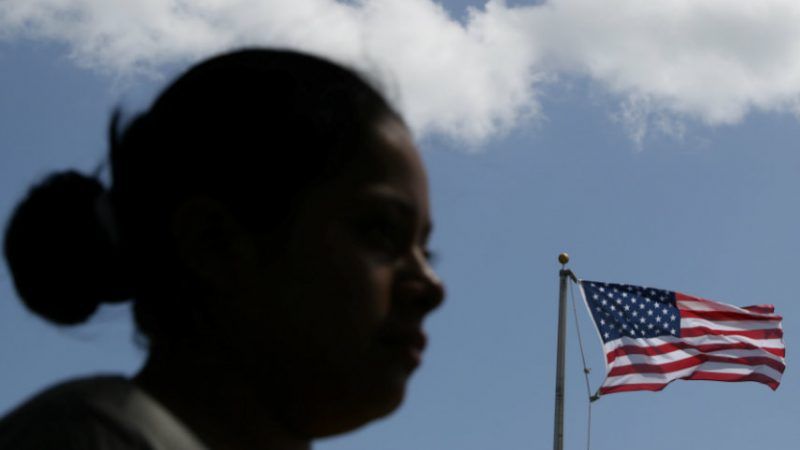 (LOREN ELLIOTT/REUTERS/Newscom)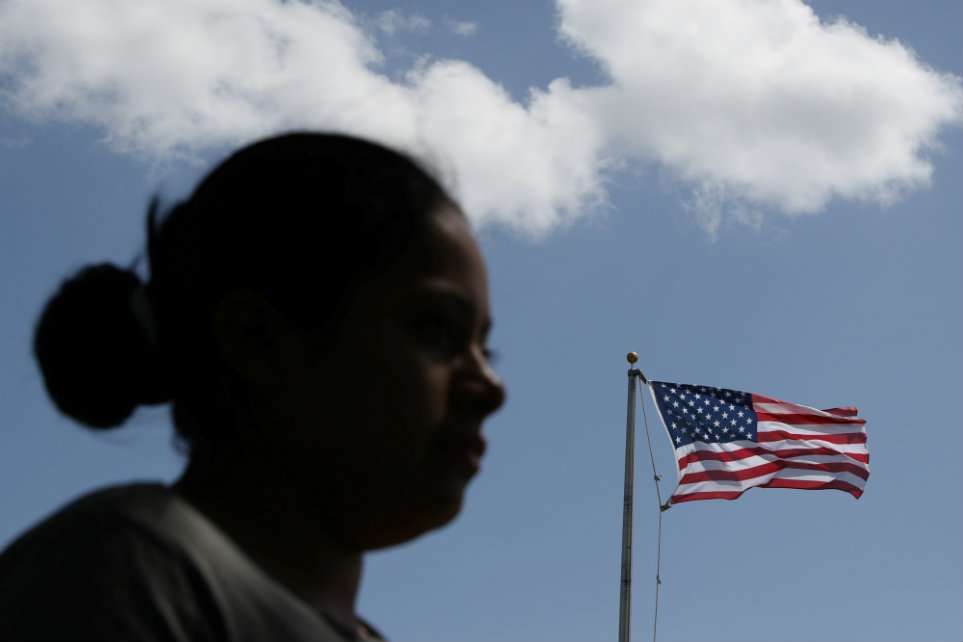 Decades-old fraud claims blamed for new birth certificate crackdowns. Despite their possession of U.S. birth certificates, Hispanic Americans living along the U.S.-Mexico border are being denied passports and otherwise having their citizenship challenged. It seems the president's personal propensity for demanding proof of citizenship—Trump was a key Obama birth certificate truther—has now become national policy.
The Washington Post profiles 40-year-old Juan, whose birth certificate lists Brownsville, Texas, as his home and whose resume includes stints in the U.S. Army and Border Patrol. Earlier this year, the State Department denied him a passport.
Juan is one of a growing number of people whose official birth records show they were born in the United States but who are now being denied passports—their citizenship suddenly thrown into question. The Trump administration is accusing hundreds, and possibly thousands, of Hispanics along the border of using fraudulent birth certificates since they were babies, and it is undertaking a widespread crackdown.
The U.S. State Department said it was related to high "incidence of citizenship fraud" in the region and cited longstanding policy. "But cases identified by The Washington Post and interviews with immigration attorneys suggest a dramatic shift in both passport issuance and immigration enforcement," notes the paper.
Vox immigration reporter Dara Lind poked around and turned up similar results. "My first question with any story like this is 'How new is this really?' Lind tweeted yesterday afternoon. "The answer, in this case, appears to be: mostly pretty new! The Obama admin did a little of it…It's now anecdotally 'surging.'"
Defenders will suggest this is a reasonable response to real issues of fraud. But if that's the case, the State Department is doing a poor job of identifying potential fraudsters—those who challenge these claims usually win. From the Post:
For now, passport applicants who are able to afford the legal costs are suing the federal government over their passport denials. Eventually, the applicants typically win those cases.
But in the interim, some are being kept from reentering the U.S. after trips to Mexico, detained in federal immigration centers, and subjected to other abuses while they struggle to prove that previously validated papers are indeed legit. And, of course, many are financially unable to challenge the government's decisions.
In any case, the fraud that's generally being alleged here happened long ago: U.S. authorities have justified their moves by citing "some midwives and physicians along the Texas-Mexico border provided U.S. birth certificates to babies who were actually born in Mexico"—during the 1950s through the 1990s:
In a series of federal court cases in the 1990s, several birth attendants admitted to providing fraudulent documents.
Whether parents and physicians were culpable in faking birth certificates back then, the recipients have been living as documented U.S. citizens for decades, and likely with little idea about the deception. Now, they face not only restrictions on travel but possible deportation proceedings.
Read the whole Post story here.
FREE MINDS
Spoke with a media attorney last week who said bluntly that the *only* way to obtain federal records now is to sue. Literally nothing else will work. https://t.co/MnDzICg9fK

— Sara Libby (@SaraLibby) August 29, 2018
FREE MARKETS
The White House is launching an awful new anti-cannabis propaganda initiative, according to a new investigation from Buzzfeed. "A committee of federal agencies from across the government" will band together "to combat public support for marijuana and cast state legalization measures in a negative light, while attempting to portray the drug as a national threat," Buzzfeed reports.
Referred to in White House communications as the Marijuana Policy Coordination Committee, it is currently asking the Drug Enforcement Administration and 14 (!) other federal agencies to supply "data demonstrating the most significant negative trends" related to marijuana and its legalization.
"Staff believe that if the administration is to turn the tide on increasing marijuana use there is an urgent need to message the facts about the negative impacts of marijuana use, production, and trafficking on national health, safety, and security," says one meeting summary obtained by Buzzfeed.
None of the documents indicate that officials are seeking data that show marijuana consumption or legalization laws, which have been approved in eight states, serve any public benefit or do a better job of reducing drug abuse.
QUICK HITS
For only $350, you can make a judge exhale a long, exasperated sigh.https://t.co/SqNDF4caPm pic.twitter.com/UbBACMIHZC

— LEAD NEWS STACKER – GOOGLE (@TimCushing) August 30, 2018
In Pennsylvania, defendants pay a "plea fee"—just to plead guilty. One woman was charged in three retail thefts in which about $25 in merchandise was stolen and was assessed $600 in plea fees. https://t.co/cpZ7y3IgOL

— Ethan Brown (@ethanbrown72) August 29, 2018