Huge News: Rand Paul Endorses Gary Johnson for Senate
The "libertarianish" Republican becomes first major GOP figure to bypass his own party and back the Libertarian challenger to New Mexico's Democratic incumbent.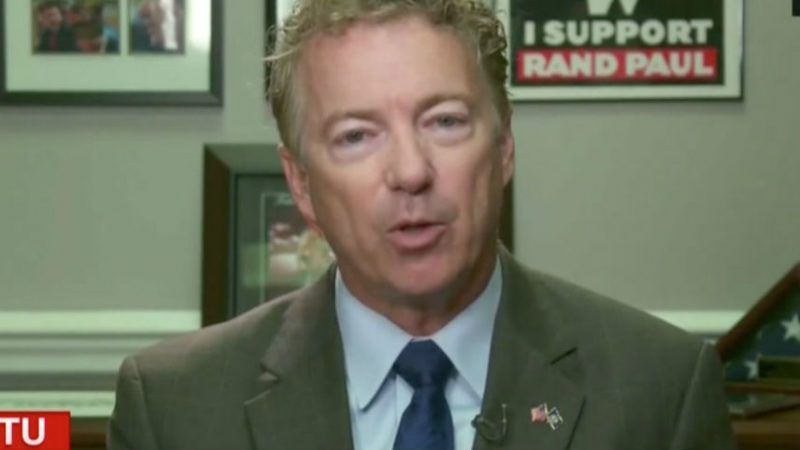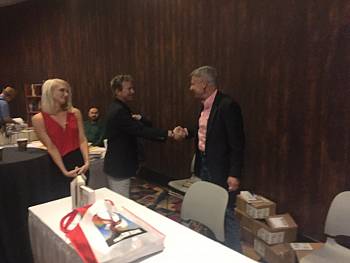 In a surprising move that could have dramatic impact on third-party politics and Capitol Hill's balance of power, Sen. Rand Paul (R-Ky.) today endorsed Libertarian Gary Johnson for the U.S. Senate over Republican nominee Mick Rich.
"Gary Johnson is a true fiscal conservative," Paul said in his endorsement statement. "As Governor, he reduced the size of government while improving services. He cut taxes, and he set what may be a record by vetoing more than 700 unnecessary pieces of legislation.
"His leadership on issues of government overreach, protecting Americans' Fourth Amendment rights against mass surveillance, and common sense foreign policy is sorely needed in the United States Senate, for New Mexico and the nation.
"He will be an important ally and a critical independent voice."
Paul's endorsement is sure to add pressure on Mick Rich to step aside and give Johnson, the two-term former governor of the state, a clear shot at challenging what until now has been considered a safe Democratic seat. In the only poll taken since Johnson officially entered the race two weeks ago, the Libertarian was up on the Republican 21 percent to 11 percent (versus Martin Heinrich's 39), and even held a slight edge among registered Republicans.
Both Johnson and his main political adviser, Ron Nielson, told me this month in interviews that a three-way race would be difficult to win in this heavily Democratic state. So it's no surprise that today's news has the candidate stoked.
Thank you, Senator Rand Paul! @DrRandPaul#Gary4NM #NMpol #NMsen #NewMexicohttps://t.co/hzOE9diQwY

— Gov. Gary Johnson (@GovGaryJohnson) August 28, 2018
The two men haven't always been chummy. In October 2015, when announcing his intention to seek a second presidential nomination from the Libertarian Party, Johnson wrote, "Unfortunately, Rand, in his quest to have one foot in the libertarian camp and the other in the establishment Republican museum, has emerged with a vague mix of positions that is clearly not compelling. There is a price to be paid for selling out—and he is paying it."
Paul, understandably, was not thrilled:
But today's announcement could mark a watershed moment in which the Republican Party's once-ascendant, now-embattled "Liberty Movement" rump breaks ranks to make selective common cause with a competing political party that has "Libertarian" right there in the name. So who will be next to endorse? Watch this space.
UPDATE: According to the Associated Press, today is the final day for candidates to withdraw their names from the ballot. Also, Rich's campaign manager resigned last week.