Multiple People Killed in Shooting at Jacksonville Video Game Tournament
An unidentified suspect has been reported dead at the scene.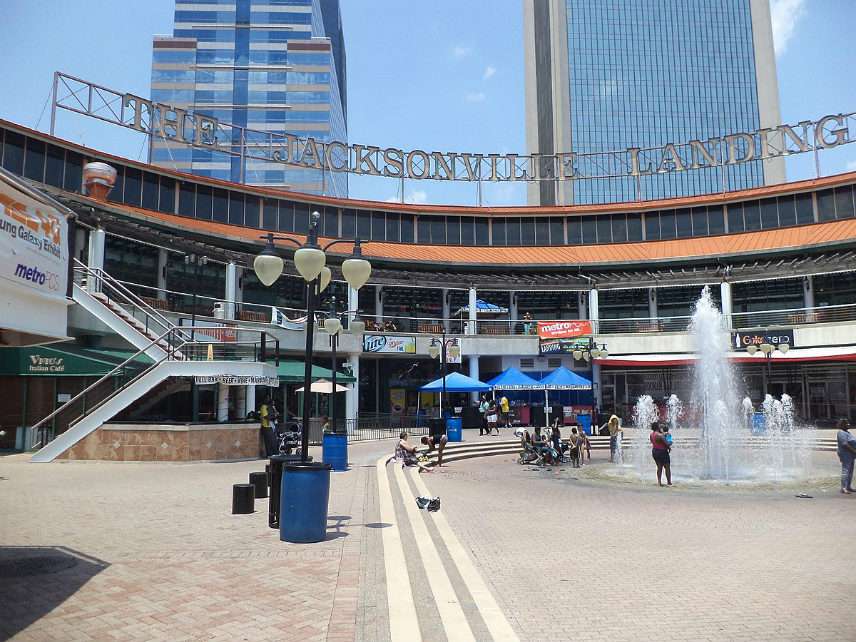 A mass shooting has at left multiple people, including the suspect, dead at a video game tournament in Jacksonville, Florida.
The shooting occurred early Sunday afternoon at the GLHF Game Bar in downtown Jacksonville where a Madden NFL video game competition was being held. According to Jacksonville Sheriff Michael Williams, 911 calls reporting that a shooting had occurred at the Jacksonville Landing mall, where the GLHF is located, were received shortly after 1:30 p.m. Law enforcement was reportedly on the scene within two minutes, and by 2:13 p.m., the Sheriff's Office had issued a tweet warning people to stay away from the area.
Mass shooting at the Jacksonville Landing. Stay far away from the area. The area is not safe at this time. STAY AWAY #TheLandingMassShooting
— Jax Sheriff's Office (@JSOPIO) August 26, 2018
According to the Sheriff's Office, three people were found dead at the scene including the sole suspect, 24-year-old David Katz of Baltimore, Maryland, who died of a self-inflicted gun shot wound. Another nine people were injured by gun fire, and two suffered injuries fleeing the shooting.
The Sheriff's Office is declining to state a motivation for Katz's alleged actions. The Los Angeles Times interviewed a participant in the tournament who said that Katz had been angered after losing a game.
Katz allegedly used at least one handgun in the shooting. The Bureau of Alcohol, Tobacco, Firearms, and Explosives is investigating whether Katz's firearm was legally owned.
A Twitch live stream of the tournament reportedly captured audio of the shooting. One can hear the sound of multiple gunshots, the shouts of what sounds like injured victims, and the chaotic aftermath of the shooting.
Twitch livestream of Madden NFL tournament qualifier in Jacksonville broadcasts mass shooting, horrific aftermath https://t.co/kKcpNuGFRi pic.twitter.com/98FwkWMfOp

— Timothy Burke (@bubbaprog) August 26, 2018
Multiple attendees tweeted out reactions to the shooting. One gamer reported being shot in the thumb. Another asked for thoughts and prayers.
Im good and safe. Not gonna report anything but a community that's filled with love, friends and family needs some prayer

— DUBBY (@DubDotDUBBY) August 26, 2018
The tourney just got shot up. Im leavinng and never coming back

— Drini Gjoka (@YoungDrini) August 26, 2018
This post will be updated as more information becomes available.