'Pink Tax' Problem Is Overblown, Suggests GAO Report on Gender Bias in Product Pricing: Reason Roundup
Plus: President Trump defends NSA leaker Reality Winner, setbacks for prison reform bills, and the evolution of Burning Man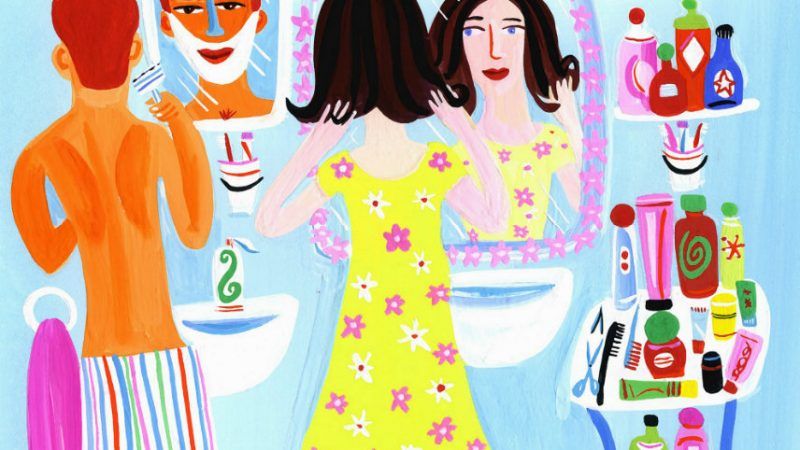 (Christopher Corr IKON Images/Newscom)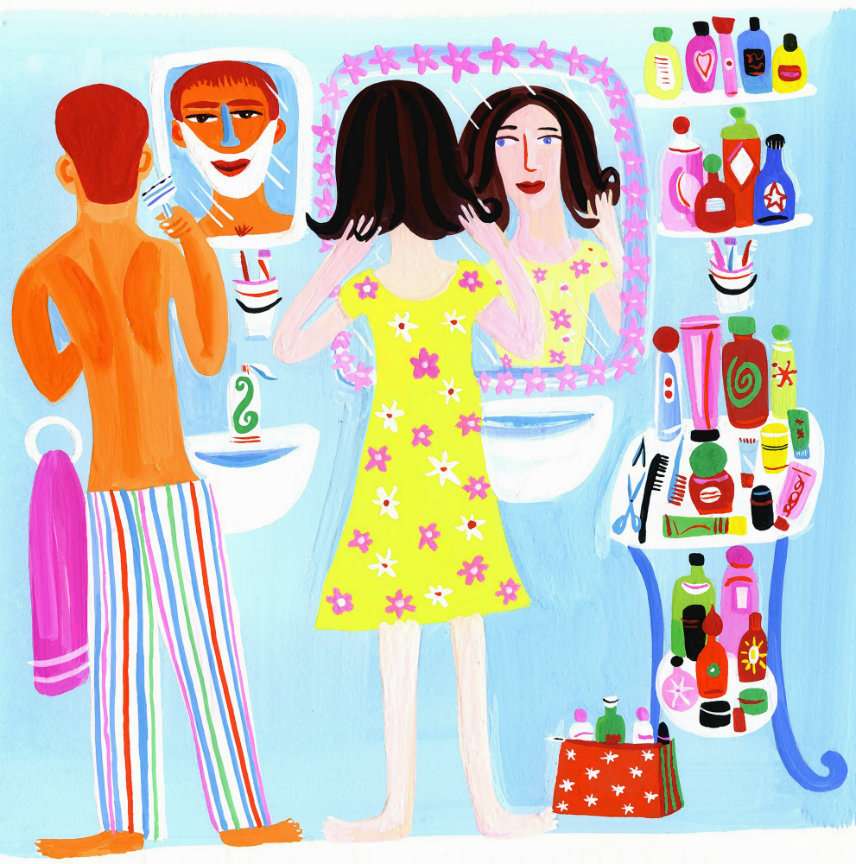 Federal bureau of razor-pricing oversight? A new report from the Government Accountability Office (GAO) explores price differentials in products targeted toward men and women. Lately, some Democratic legislators have been sounding the alarm about a so-called "pink tax" on women's goods that make them more expensive, a situation they blame on gender bias.
But "whether the price differences are due to gender bias is unclear," reports the GAO. Plenty of evidence suggests that when such differences exist, they can be blamed on variations in product advertising, packaging, etc., that could account for non-discriminatory price hikes.
Examining prices and attributes of various toiletries, the researchers found that "prices for half of the personal care items we looked at are higher for women, including deodorants and fragrances. Some men's items cost more," including shaving gel and non-disposable razors.
"One category—razor blades—had mixed results based on two price measures analyzed, and two others—disposable razors and mass-market perfumes—showed no significant gender price differences."
Even for items that did see significantly gendered prices, you can't simply assume the issue is discrimination, notes the GAO. Different advertising costs could come into play, for instance. "Though the analysis controlled for several observable product attributes, such as product size and packaging type, all underlying differences in costs and demand for products targeted to different genders could not be fully observed."
Despite the current outcry over "gender discrimination" in product pricing, the three federal agencies that oversee anti-discrimination complaints (the Bureau of Consumer Financial Protection, the Federal Trade Commission, and the Department of Housing and Urban Development) saw "limited consumer complaints about gender-related price differences" from 2012 through 2017.
Read the whole report here.
FREE MINDS
Reality Winner gets five years in prison. The former NSA contractor who leaked classified election about attempted Russian hacking was sentenced Thursday to five years in federal prison. As Buzzfeed points out, "it's the longest civilian sentence in US history for leaking classified government information to the public."
This morning, Winner got a surprising champion:
Ex-NSA contractor to spend 63 months in jail over "classified" information. Gee, this is "small potatoes" compared to what Hillary Clinton did! So unfair Jeff, Double Standard.

— Donald J. Trump (@realDonaldTrump) August 24, 2018
FREE MARKETS
The evolution of Burning Man. In a piece that quotes heavily from a book by Reason's Brian Doherty, The New Republic looks at corporatization and other changes at the annual desert festival Burning Man. "In recent years…people [have been] paying more and more to get in," TNR notes. "Ticket prices now range from $190 up to $1,200, making it perhaps the consummate capitalistic countercultural happening of our time. The festival…has suffered from a perception that it's a utopian playground for privileged white people."
In its early years, Burning Man
was intimate and somewhat lawless; to begin with, the group didn't have a permit, and they often took drugs, drove cars at high speeds, and shot guns. At the same time, it grew steadily, and certain civic structures fell into place: a layout for the camp, rangers, tickets, radio stations. In 1995, 4,000 people attended. In 1996, a man named Michael Furey died during the setup for the event, when his motorcycle collided with a truck. That year marked a turning point for Burning Man—it became more formalized, starting to take shape as the site of highly contained chaos that it is today.
Read the whole thing here.
JUSTICE WATCH
Prison reform may have to wait. Two criminal justice reform bills have for now lost President Trump as a spokesman, according to Axios.
President Trump has stymied a plan to push prison and sentencing reform before the midterms, according to an administration source with direct knowledge. In a White House meeting on Thursday afternoon, Trump decided that the compromise package that Jared Kushner, Sen. Chuck Grassley and others have been advocating for is too politically difficult to endorse before the elections, the source told Axios.
The reforms were already facing reluctance from various factions in Congress, but support from Trump and Kushner had given them a bit of momentum. Axios notes that "the collapse of the bill is a win for…law-and-order hardliners Sen. Tom Cotton and Attorney General Jeff Sessions."
PUSHING BACK
Can cops keep detainee data? A U.S. woman detained at Newark International Airport in February is demanding that border control agents delete the data they copied from her cell phone. Rejhane Lazoja's lawyers recently filed a Motion to Return Property over the information, which federal authorities have stored.
"Normally," notes Ars Technica, the rule they invoked is used "for tangible items seized as part of a criminal investigation, not for digital data that can easily be copied, bit for bit. Here, Lazoja has asked the judge to return data that she already has—after all, federal authorities eventually returned her iPhone after 90 days, fully intact."
"They provided no justification for why they took the phone," one of Lajzoja's attorneys tells Ars. "They've never accused her of a crime."
QUICK HITS
We don't impeach simply because we dislike a person or disagree with his policies. If you're unhappy about @POTUS, then don't vote for him in 2020. The electoral process should determine who holds the executive power.

— Justin Amash (@justinamash) August 23, 2018