Cultural Appropriation? British TV Chef's 'Jerk Rice' Isn't Jamaican Enough for Critics
"This appropriation needs to stop," says one Labour Party member of Parliament.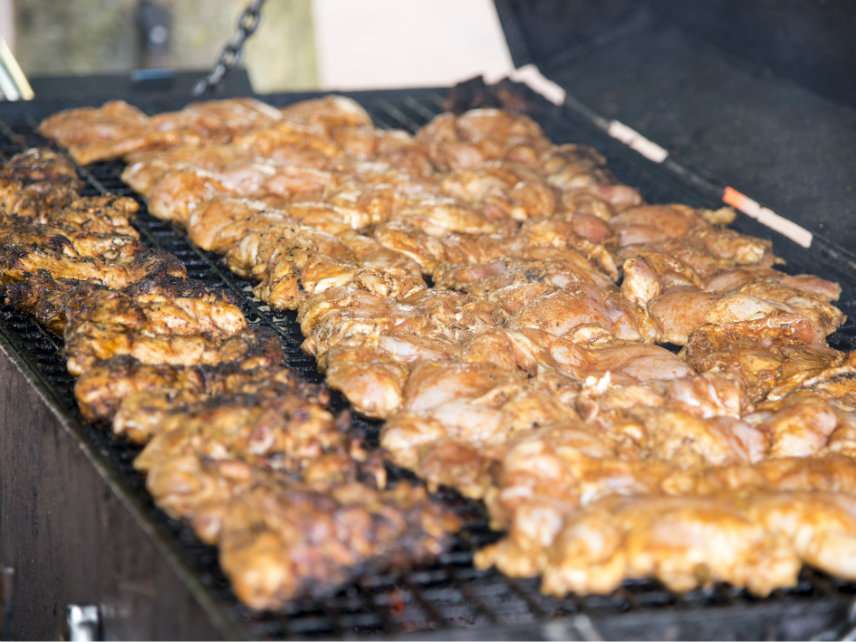 British celebrity chef Jamie Oliver is facing accusations of cultural appropriation over a microwavable meal called "Punchy Jerk Rice."
The rice dish, which takes a minute to prepare, mixes "garlic, ginger and jalapeños to create a jerk marinade with attitude." Authentic Jamaican jerk seasoning, on the other hand, uses such ingredients as scotch bonnet peppers and allspice berries. And jerk seasoning is used almost exclusively on meat, while Oliver's microwavable product only includes rice.
Dawn Butler, a Labour Party member of Parliament, accused Oliver on Twitter of appropriating Jamaican culture. Jerk is "not just a word you put before stuff to sell products," wrote Butler, whose parents are Jamaican:
#jamieoliver @jamieoliver #jerk I'm just wondering do you know what #Jamaican #jerk actually is? It's not just a word you put before stuff to sell products. @levirootsmusic should do a masterclass. Your jerk Rice is not ok. This appropriation from Jamaica needs to stop.

— (((Dawn Butler MP))) (@DawnButlerBrent) August 18, 2018
The Jamaican-born British TV chef Rustie Lee isn't impressed either. "I like Jamie, but children might see this and think it's part of our culture. It isn't," Lee tells the Guardian. "I think he's in a whole heap of trouble. Everyone in the Caribbean will be saying: 'Jamie! Nooo!'"
According to British-Jamaican reggae musician Levi Roots, creator of the popular Reggae Reggae jerk sauce, Oliver made a "mistake," though he doesn't think the chef is guilty of cultural appropriation. "I don't think it's that serious," Roots said Monday on Good Morning Britain, though he noted that "you've got to know what jerk is."
While Oliver's "Punchy Jerk Rice" might not taste like authentic Jamaican cuisine, that's no reason to get upset over it. Among Britain's most popular foods are Chinese stir-fry and Indian chicken tikka masala. Does anyone think those dishes haven't evolved over the years to accommodate the British public's culinary tastes? Are those foods prepared exactly the same way in China and India as they are in the U.K.?
Of course not. As Reason's Robby Soave argued in 2015, cultural transformation is a good thing. Taking various parts of different cultures and blending them together is how you create new, often better things. Cultural appropriation can be delicious:
And if Oliver's take on Jamaican cuisine turns out to be terrible? Then no one will buy it. Problem solved.