Aretha Franklin in Muscle Shoals
Friday A/V Club: Race and music in 1960s Alabama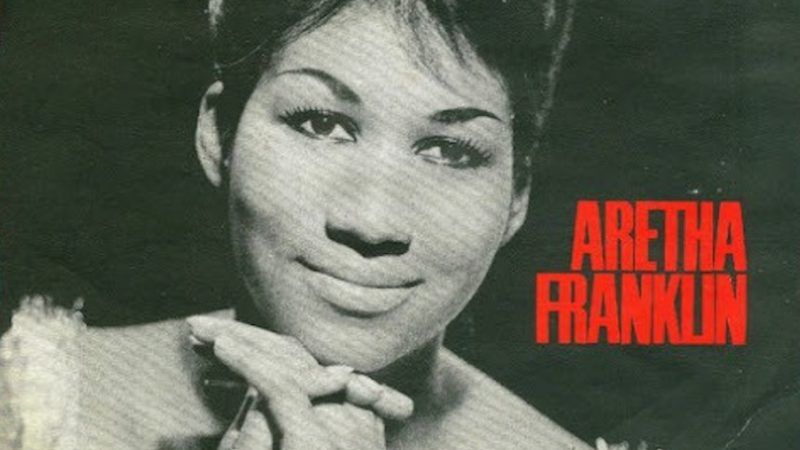 When Aretha Franklin arrived in Muscle Shoals, Alabama, in 1967, she was one of the greatest singers in the world but hardly anybody knew it. She'd been showing up occasionally on the R&B charts, and she had grazed the lower rungs of the pop top 40 once, with—of all things—a version of the old Al Jolson hit "Rock-a-Bye Your Baby with a Dixie Melody." But she wasn't a star yet, and she hadn't yet found the sound that would make her one. She recorded some blues songs, some jazz standards, and a lot of material in what was seen as a "sophisticated" pop mode; she acquitted herself well, but she hadn't shown what she was capable of doing. That changed at FAME Studios in Muscle Shoals, which spent the '60s producing some of the earthiest, grittiest soul music around.
The first song Franklin recorded there, "I Never Loved a Man (The Way I Loved You)," encapsulated both the new direction her career was about to take and the FAME sound that was propelling her there. There's the slinky electric keyboard that starts the song off, and the acoustic piano that chimes in later in a thundering gospel style; there's a tight rhythm section, and the horns painting a shifting series of colors behind the singer. And then there's Aretha's voice, devoting every technique she learned from singing in church to a topic that's far more worldly. (She was playing that piano too, by the way. Her voice was her greatest musical gift, but it wasn't her only one.)
In popular consciousness, this music was much more "black" than the poppy products coming out of Motown at the time. But if you did a racial breakdown of the people working behind the scenes, Motown would be a Black Power success story while Muscle Shoals, in the unlikely location of 1960s Alabama, would be integration's great hope. The cultural historian Charles Hughes once described the FAME sessions of the '60s as "white rhythm sections combined with integrated horn sections to play on songs by primarily white songwriters sung by black artists, for sale primarily to black audiences (by white-owned record companies)." Musically speaking, the results were frequently brilliant; socially speaking, it was certainly preferable to what you'd find in Montgomery at the time.
Still, it wasn't free of tensions. And the most notorious example of things going wrong at FAME came during the Franklin sessions, which fell apart after the musicians started recording a second song, the country-soul ballad "Do Right Woman, Do Right Man." The fight that erupted wasn't purely a matter of race. In particular, there was the problem that Aretha's husband thought one of the trumpet players was hitting on his wife. But given that the clash culminated with husband and studio man shouting racial slurs at each other at a local motel, it's safe to say that Muscle Shoals, inspiring as its music could be, had not unlocked the secret to perfect ethnic harmony. Franklin scrammed back north, swearing she'd never return.
But she didn't need FAME Studios anymore. Muscle Shoals had shown everyone what she could do and be, and now she was going to sit at the top of the world doing and being it. She recorded countless fantastic records in the time between those sessions in 1967 and her death this week at age 76, and I'm not really sure which performance is my favorite. But I know which one is the most essential:
(For past editions of the Friday A/V Club, go here.)