Trump's Ridiculous Military Parade Is Already Three Times Over Budget
Which is actually not too bad by Pentagon standards.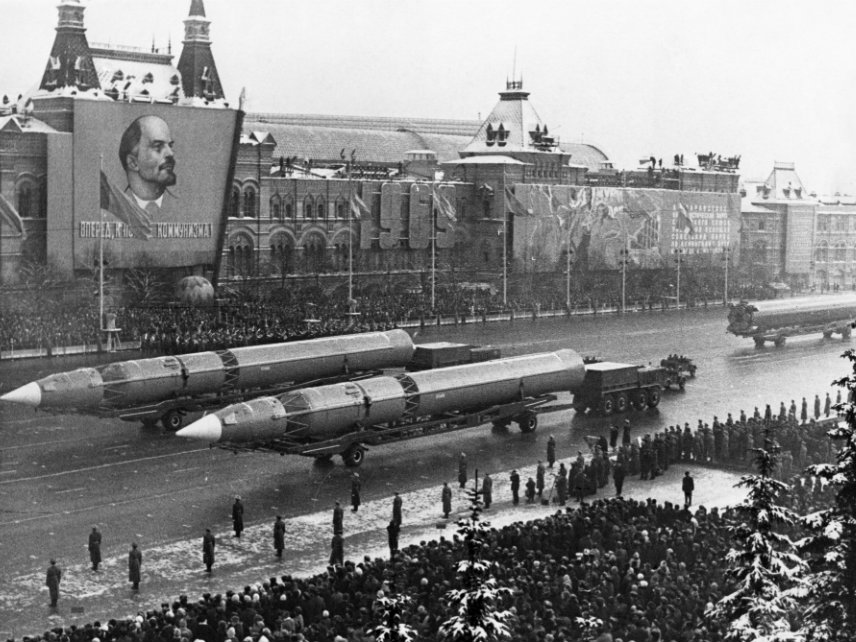 [Update: After this story was published on Thursday, the White House announced that it would postpone the military parade until at least 2019. In a Friday morning tweet, President Donald Trump took credit for the cancellation and blamed the parade's high price tag on Washington, D.C., officials—a claim for which there is little supporting evidence.]
The absurd military parade that literally only one person wants to see happen this November will cost an estimated $92 million—more than three times what the White House initially said would be highest possible price tag for the event.
When President Donald Trump first pitched the idea of having the American military flex its way down Pennsylvania Avenue—after he returned from watching a Bastille Day celebration in Paris last year—his budget-makers said the whole thing could be done for no more than $30 million and possibly as little as $10 million. But like all defense spending, the budget for Trump's parade has ballooned to several times the initial projections, the Associated Press reports, citing an anonymous Pentagon official.
About $50 million of the parade's cost will cover the Pentagon's equipment, personnel, and other support, the AP source said. The rest will be used for security—because, yeah, you apparently have to spend $40 million to protect a parade of the world's most powerful, expensive, and well-equipped military from being attacked by terrorists during a six-block walk. Asymmetric warfare is a bitch, ain't it?
The AP also notes that the budget for the November 10 parade is not yet final and needs approval from Defense Secretary Jim Mattis. In other words, the costs could still increase.
Even if the parade were going to cost nothing, it wouldn't be worth having. Marching a bunch of tanks through the capital city is something that should only happen in military dictatorships, dystopian movies, and France. This isn't something that stable, democratic countries should do, and it's certainly not something that American taxpayers should have to fund.
If this parade has to happen, it should be a celebration of the men and women who have fought so bravely during America's almost 17 year long War on Terror—and it should coincide with the ending of those largely unauthorized conflicts, as Rep. Justin Amash (R-Mich.) has suggested.
Short of that, it should not happen. Polls show that a vast majority of American military personnel are opposed to the idea of having such a parade. Presumably, the America they volunteered to risk their lives for isn't the type of place where this sort of thing happens. Others have pointed out the disgrace of holding the parade on the eve of Veteran's Day—a day that, ever since it was called Armistice Day, has been meant as somber remembrance of the horrors that war has inflicted, not as a celebration of the terrible tools used to kill, wound, and maim human beings.
Sure, $92 million is a drop in the bucket of federal spending—heck, it's not even 0.01 percent of the Pentagon's budget—but America is going to face trillion-dollar annual deficits over the next few years, and you can't start saving money until you stop wasting it on frivolous displays of militarism that accomplish nothing except tickling the president's jollies.