Missouri Democrats Retract Welcome to Pro-Life Voters
Pro-life and a Democrat? Missouri's Democratic Party isn't interested.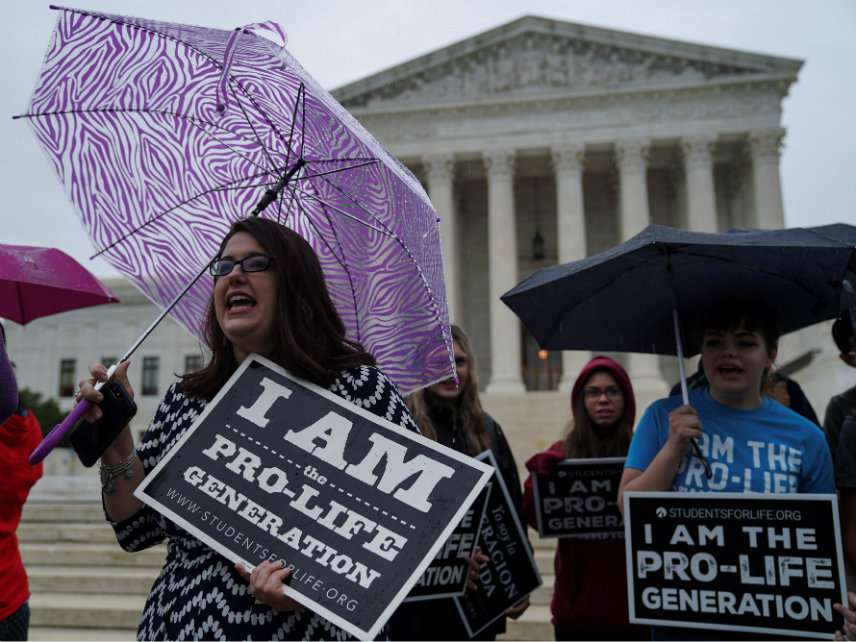 Missouri's Democratic Party has no room for voters who lean left but oppose abortion.
In June, the party added an amendment acknowledging that abortion is a contentious issue and emphasizing that pro-life Democrats are "welcome." The amendment did not change the party's longtime platform, which recognizes a woman's right to abortion.
"We respect the conscience of each Missourian and recognize that members of our party have deeply held and sometimes differing positions on issues of personal conscience, such as abortion," the amendment read. "We recognize the diversity of views as a source of strength, and welcome into our ranks all Missourians who may hold differing positions on this issue."
The amendment survived less than two months. The state party's central committee voted overwhelmingly on Saturday to remove and replace it. The new amendment affirms "a woman's right to choose and the right of every person to their own bodily autonomy and to be free from government intrusion in medical decisions, including a decision to carry a pregnancy to term, and oppose any efforts to limit access to reproductive health care."
What's wrong with courting voters whose views on abortion don't match the majority of party members? According to Missouri Democratic Party Chairman Stephen Webber, it's all about party unity. "We got it right, and the final product is something that can unify the whole party," Webber tells The Kansas City Star.
But Kristen Day, executive director of Democrats for Life of America, says Missouri Democrats are simply alienating potential voters. "At what point will the abortion-rights progressives be held accountable for prioritizing their single issue above the health and success of the Democratic Party?" she said in a statement.
Nobody asked the Missouri Democratic Party to oppose abortion itself. The amendment in question simply allowed for a bit of ideological diversity. That might hurt them in the Show Me state. Both houses of Missouri's legislature are currently controlled by the GOP, and Gov. Mike Parson (R) is a pro-life conservative. At the state level, Democrats obviously aren't doing a great job of appealing to Missourians.
At the federal level, Sen. Claire McCaskill (D–Mo.), who's very much pro-choice, is widely seen as one of the Democratic senators most likely to lose her seat come November. Pro-life groups have pounced on her pro-choice bonafides, as has her Republican opponent, Attotney General Josh Hawley.
Instead of welcoming pro-life liberals, Missouri's Democratic Party is leaving them out in the cold, says Darryl Jeffries, a pro-life Democrat who attended Saturday's committee meeting. "It just sounded like I was disenfranchised and wasn't welcome," Jeffries tells The Star. "I call myself moderately pro-life; I don't have all the answers. But the language I heard was 'We really don't want to hear from you people.'"