Mandatory 'In God We Trust' Signs Greet Florida Students at Start of School Year
Thanks to legislation that passed in March, all Florida public schools must display "In God We Trust" signage in "a conspicuous place."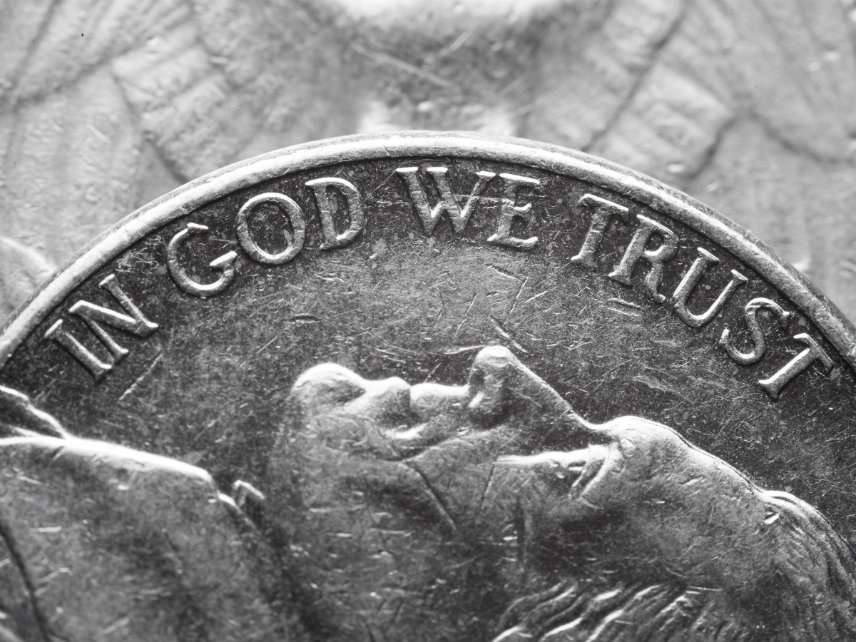 If they haven't already, students in Florida are heading back to school soon. When they do, they might notice something a little bit different.
Florida Gov. Rick Scott (R) signed a law in March that requires all public schools to feature signage with the words "In God We Trust," which is the state's official motto. The "In God We Trust" measure was part of a larger 207-page education bill, which first passed both houses of the state legislature.
"Each district school board shall adopt rules to require, in all of the schools of the district and in each building used by the district school board, the display of the state motto, 'In God We Trust,' the relevant portion of the bill reads, adding that the motto must be displayed in "a conspicuous place."
State Rep. Kimberly Daniels (D–14), who leads a Christian ministry, introduced the measure, according to the Orlando Sentinel. "This motto is inscribed on the halls of this great capitol and inked on our currency, and it should be displayed so that our children will be exposed and educated on this great motto, which is a part of this country's foundation," she said when a House committee took up her measure. "Something so great should not be hidden."
Florida's Department of State says that "In God We Trust" has been the state's motto since 2006. That means it's already on the state seal, which is imprinted on Florida's flag. But having a state flag on campus might not be enough. State Rep. Mel Ponder (D–4), who cosponsored the measure, said the motto on the flag may not be clearly visible, depending on how the flag is positioned.
In the lead-up to the new academic year, school superintendents were distributing the required signage to the schools in their districts. As the Northwest Florida Daily News notes, there are about 4,000 public schools in the state.
But some parents aren't huge fans of the new requirement. "Spending time on this is ridiculous," Leon High School parent Beth Overholt told WTXL earlier this month. "The flag is up at every single school. That's all, we can just put it up, it's on the flag, let's move on." Sue Woltanski of Monroe County, who is part of the education advocacy organization Common Ground, agrees. Measures like these "fail to address real issues in education and waste taxpayers' dollars and time," she told the Sentinel in March.
Though some argue that requiring schools to display "In God We Trust" violates the separation of church and state, the courts have disagreed. As the U.S. Court of Appeals for the 9th Circuit ruled in 1970:
It is quite obvious that the national motto and the slogan on coinage and currency "In God We Trust" has nothing whatsoever to do with the establishment of religion. Its use is of a patriotic or ceremonial character and bears no true resemblance to a governmental sponsorship of a religious exercise.
And just this past May, the U.S. Circuit Court of Appeals for the 7th Circuit ruled that putting the motto on currency does not amount to a religious endorsement.
Florida isn't the only state to require that "In God We Trust" be displayed in every public school. Tennessee Gov. Bill Haslam (R) approved a similar measure in March. And some public school officials in Alabama are pushing for the motto to be displayed on campuses there as well.