L.A.'s New Police Chief Pretended To Retire and Got $1.27 Million for It
Cash-in on a controversial, costly program from city's new top cop.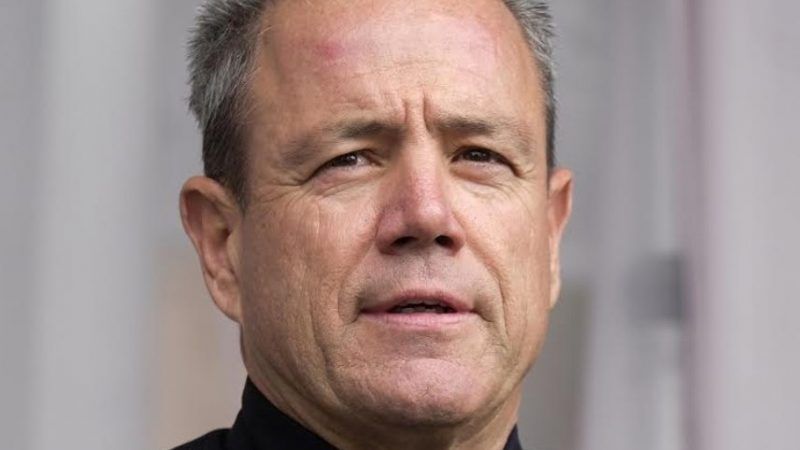 (Xinhua/Sipa USA/Newscom)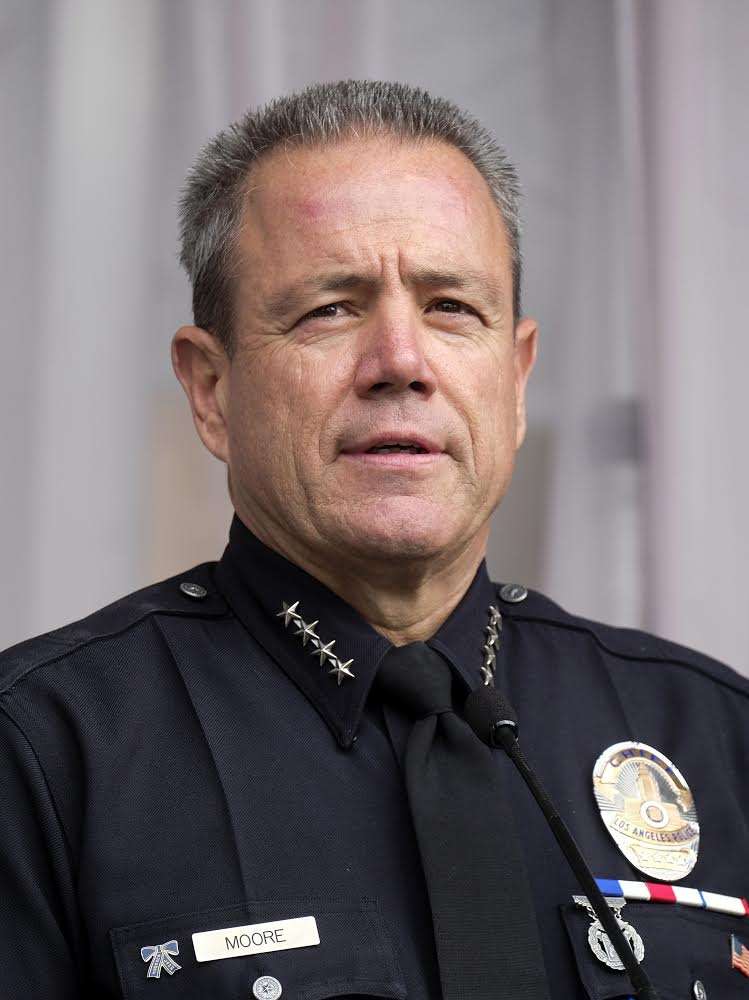 Los Angeles' new police chief is a $1.27 million beneficiary of a controversial city "retirement" program that is so costly and prone to abuse that other cities which tried it have since abandoned it.
Michael Moore, a 36-year department veteran who had been managing operations as assistant chief, was named in June to replace retiring Chief Charlie Beck.
But before that announcement, Moore had enrolled in a program called the Deferred Retirement Option Plan (DROP). DROP is a program that allows Los Angeles public safety employees to draw pension earnings without actually retiring. To do so, employees have to be at least 50 years old and commit to retiring within five years. Those pension payments go into a special account that they receive as a special lump sum when they retire. So in short: They get paid their salaries as usual during those five years of work. Then when they retire, they also get the five years of pension payments they would have received had they been retired for the five years they continued to work. For Moore, whose retirement lasted all of 30 days, that lump sum was $1.27 million.
The stated goal of the DROP program is to serve as an incentive for veterans to remain for a few more years to help pass their wisdom along to the younger folks. But what really happens is thoroughly predictable: Employees attempt to game the system with frequent medical leaves. A previous Los Angeles Times investigation found that the city had shelled out more than $220 million over nine years to people in the DROP program who had taken medical and disability leaves during these final five years. So they're earning both their salaries and their pensions and not working. Then when the retirement actually comes, they walk away with a big, fat bonus check. Los Angeles has spent more than $1.6 billion in extra pension payments since the program began in 2001.
Moore is not accused of bilking the program in any way. But there is some very curious timing going on here, based on what the Los Angeles Times was able to track down. Moore actually did retire in January, when his five-year stint in the DROP program ended. That's required for you to get that payday. But he only "retired" for 30 days, took a road trip, visited his daughter, went skiing, and then returned to the job in March, and resumed earning $299,000 a year. Oh, and since he "retired," he is also bringing home a $240,000 annual pension.
This is permitted, the Los Angeles Times notes, but is extremely rare. It's only happened five other times since 2008. It is allowed when an employee's work is so specialized they may not be replaceable. But apparently even though the city had years to recruit a replacement for Moore and even though the very point of the DROP program was for Moore to train a replacement, they did not find the right person. Then at around the same time Moore "retired" in January, Beck announced that he was going to retire as well.
Why does the timing for all this matter? The chief of police is not eligible to participate in the DROP program. If Moore had been promoted up to the chief position before he had retired, he would have needed to agree to give up the $1.27 million that had been set aside. So the big question—one that may prove unanswerable—is whether Moore retired and came back specifically so that he could get that extra money before getting promoted to chief.
The Times says it was Beck who had approached Moore and asked him to stay on, months before Beck announced his own retirement. And Moore says he was blindsided himself when Beck decided to step down. Everybody wants to insist that the timing here is all a coincidence.
Ultimately, $1.27 million is a drop in the bucket of the city's spending. Los Angeles will contribute $1.2 billion to its city employee pension funds this year, about 20 percent of its budget. It's nevertheless an example of how unwilling the city leadership is to address or even recognize the financial problems caused by overly generous benefits for city employees. Garcetti still supports the DROP program even after the Times exposed the problems with it and even after the former mayor who helped introduce it, Richard Riordan, turned against it.