Woman Calls Cops on State Senator for Being Anti-Trump
A self-identified Trump supporter berated New York state Sen. Jesse Hamilton. Then she called the cops.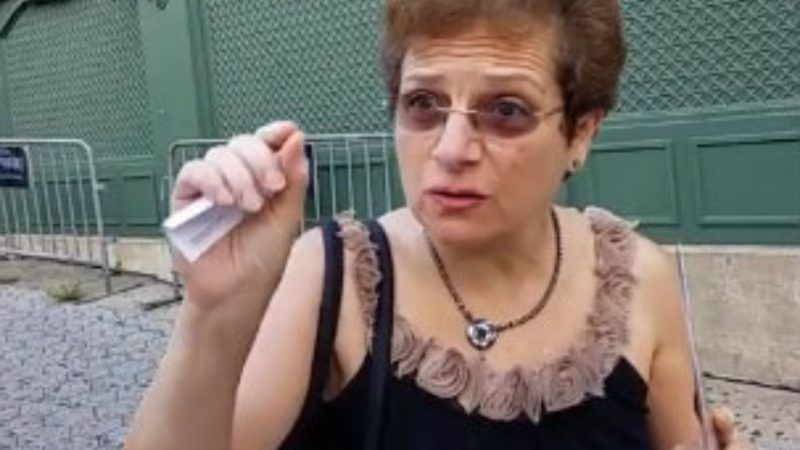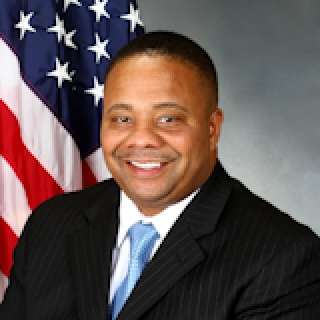 This one takes the Summer of Snitches to a whole new level. Yesterday a self-identified Donald Trump supporter called the cops on a state senator for "dividing people." More exactly, he was talking to voters and handing out pamphlets outside a subway station in Brooklyn.
A video of the woman was posted on the legislator's social media accounts. In it, the woman, who speaks with an Eastern European accent, contrasts New York state Sen. Jesse Hamilton (D-20) with the president. "I support Trump," she tells a Hamilton staffer, "and I see the difference between Democrat and Republican—and I see the difference between you and Trump."
The woman then criticizes the "Fighting Back Trump" slogan on one of Hamilton's pamphlets. "If he really wants nation be as one and fight for the better life and live the better life you would not put this slogan here," she says. "This is what Democrats does, exactly."
"She said, 'You should not stand here.' She said, 'You are dividing people,'" Hamilton tells the New York Post. Law enforcement sources inform the Post that the woman called 911 and whined about Hamilton's anti-Trump stance on immigration. When police arrived at the scene, they explained that "public assembly and free speech are not against the law," Hamilton's office tells AM New York.