Human Rights Group Hires Man Who Oversaw 'Indiscriminate and Haphazard' Detentions
Michael Chertoff gets a post at Freedom House.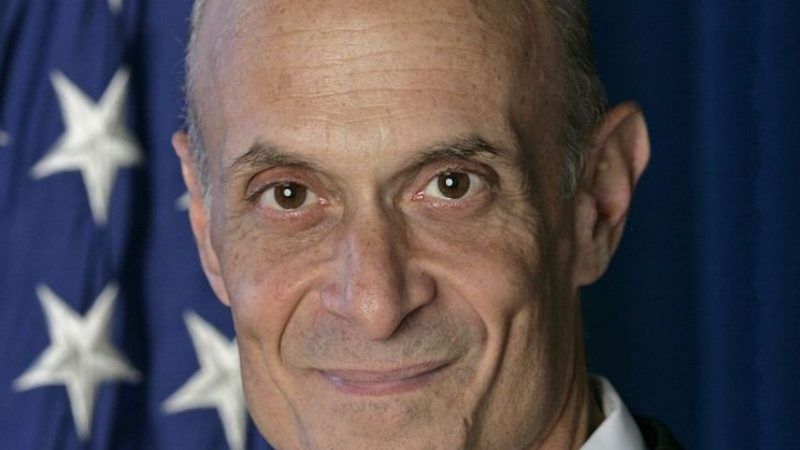 (Department of Homeland Security)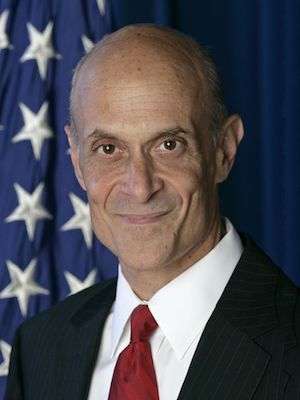 When I hear the phrase "human rights," the first words that jump to my mind are not "Michael Chertoff." In the wake of 9/11, the then–assistant attorney general helped write the USA Patriot Act; he also played a central role in detaining hundreds of Arabs and Muslims without filing charges against them, a roundup that the Justice Department's Office of the Inspector General later called "indiscriminate and haphazard." After George W. Bush tapped him to run the Department of Homeland Security, Chertoff's intrusive efforts ranged from warrantless ICE raids to a push for a national ID card. Since leaving office, he has been a vocal advocate of installing full-body scanners in airports—and a lobbyist for the companies that manufacture the scanners.
And now he's got a new gig. Freedom House—a much-cited organization that pitches itself as a place that "works to defend human rights and promote democratic change, with a focus on political rights and civil liberties"—sent out a press release this morning:
Freedom House today announced that Michael Chertoff, a former Secretary of Homeland Security and former U.S. Court of Appeals judge, and Executive Chairman of the Chertoff Group, will become chairman of their Board of Trustees in October 2018.

"It will be an honor to lead the Board of an organization that champions the principles and promise of democracy, work that could not be more vital," Chertoff said. "Freedom House was created for this moment, a time of great peril for freedom and democracy. I look forward to working with the superb professional staff to build bipartisan support to defend and strengthen democratic values."

Chertoff will assume the chair's duties from D. Jeffrey Hirschberg at the Board's next meeting, on October 17.

"Judge Chertoff has long earned respect for his integrity, intellect, and commitment to democracy and the basic freedoms that Freedom House works to advance, said Hirschberg.
You can read the rest here. I especially enjoyed the part that says Chertoff "provides strategic counsel to enterprise and government leaders on a range of security issues." Just the sort of résumé that a human rights group looks for, amirite?