Argentine Senate Rejects Abortion Legalization Bill
Had the bill passed, Argentina's conservative president said he would sign it into law.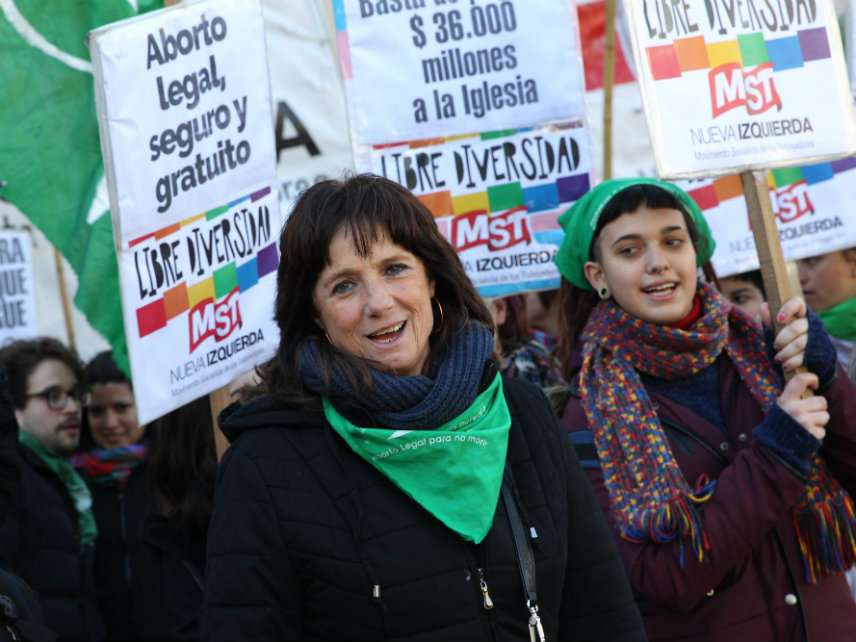 The Argentine Senate rejected a measure Wednesday that would have legalized abortion within the first 14 weeks of pregnancy.
The law narrowly passed the lower house of Argentina's legislature in June. But in a 38-31 vote yesterday, the Senate opted to keep most abortions illegal.
In addition to legalizing the procedure within 14 weeks of conception, the bill would have allowed girls 13 years of age and older to get an abortion. Women who asked for an abortion would have had to wait no more than five days to get one.
Argentine women can still obtain legal abortions, but only in limited cases, like rape or if the health of the mother is in jeopardy. According to Argentina's Ministry of Health, at least 350,000 illegal abortions are carried out in the country each year. Women who get abortions illegally can face up to four years in prison, while the doctors who provide them can be incarcerated for up to six years.
Argentine President Mauricio Macri, a conservative, said he would sign the measure into law if it passed in the Senate, even though he personally opposes abortion. Similarly, former President and current Sen. Cristina Fernández de Kirchner, whose administration was against legalizing abortion, voted in favor of the bill.
Had the bill passed the Senate and been signed by Macri, Argentina would have become the most populous of a handful of Latin American nations—including Uruguay, Cuba, Guyana, and parts of Mexico—where abortion is legal. Brazil's Supreme Court, meanwhile, is currently considering the issue.
Legalizing abortion is a particularly contentious issue in the predominantly Catholic region, as the Catholic Church says life begins at conception. Pope Francis, who was born in Argentina, has yet to publicly comment on the law that was rejected yesterday. In June, however, he likened abortions meant to prevent birth defects to the Nazi eugenics program.
Argentina and Brazil are not the only Catholic nations where abortion has been at the forefront of the national conversation in recent months. In May, Irish citizens overwhelmingly voted to legalize the procedure. The referendum received roughly two-thirds support.