The Chinese Government Destroys Ai Weiwei's 'Zuoyou' Studio
"Free speech and free expression have simply never existed in China or in its artist communities."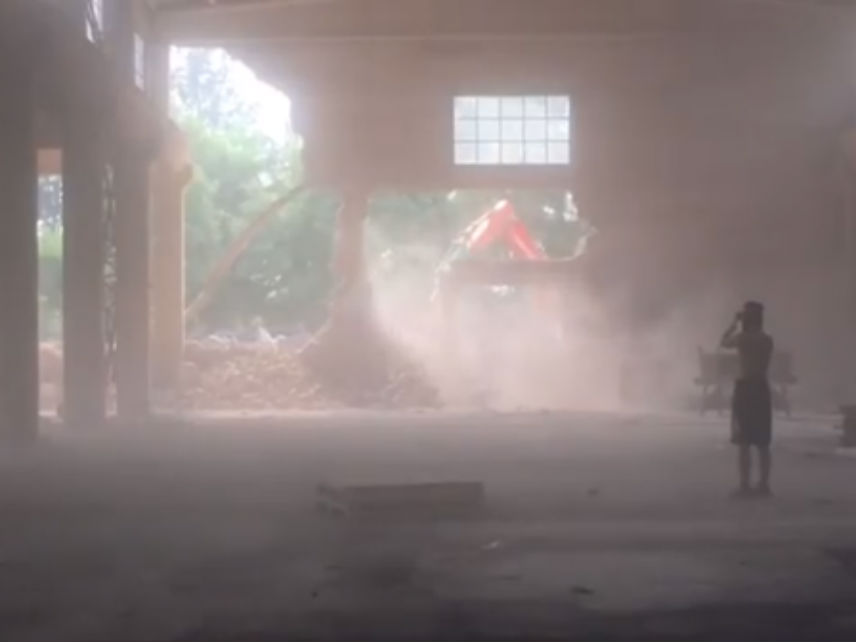 Yet again, the renowned Chinese artist Ai Weiwei is facing the consequences of expressing himself in a country that does not embrace free expression.
It's been just seven years since the dissident artist was arrested and incarcerated in a secret location for 81 days. (The government suspected him and other activists of trying to start a "Jasmine Revolution.") Ai also had his passport confiscated and was forced to pay a steep fine of $2.4 million after authorities charged him with tax evasion.
Now Ai has posted several Instagram videos of his "Zuoyou" studio being destroyed without warning over the weekend. As he explained in one video, he had worked in this Beijing studio since 2006. Ai tells NPR that some of his art was damaged in the process, as he had not been given any time to prepare. The neighborhood where Ai's studio was located is scheduled for redevelopment, and Ai argues that the demolition was not simply an attempt to quiet an artist; it's a state-driven gentrification effort aimed at the migrant workers who live in his part of the city.
"Free speech and free expression have simply never existed in China or in its artist communities," he tells NPR. He also notes that in a Communist country, "Art is seen as either party propaganda or as Western spiritual pollution."
As Reason recounted in 2013, Ai has a long history of criticizing the Chinese government: "chastising the 2008 Beijing Olympics as a 'fake smile' to the world, detailing the deadly results of shoddy school construction after the Sichuan earthquake, or meticulously documenting the increasingly aggressive police measures used against him." That's a family tradition: The artist once told Reason that his poet father, the famed Ai Qing, was exiled and was "forbidden to write for 20 years." The Chinese government was "trying to reduce my voice or my possibility for creativity," he said in the same interview.