San Francisco Activists Demanded 100 Percent Affordable Housing From a Developer. Now They're Getting None.
Saddled with unaffordable requirements, Axis kills plans for a 117-unit apartment building.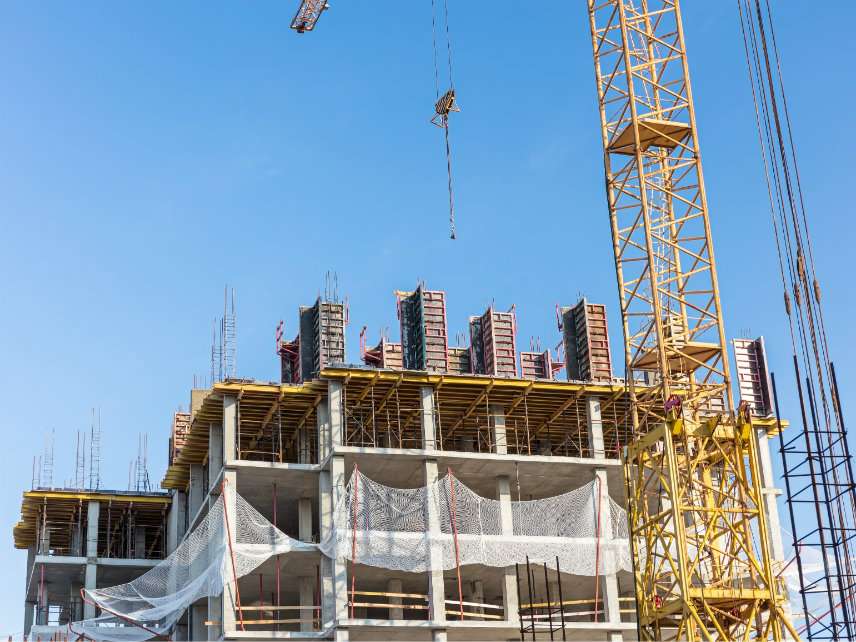 Even when housing developments win in San Francisco, they lose. Just look at a long-planned apartment building in the city's Mission District, which is now being scuttled a few months after the developer won permission to finally start construction.
For the last three years, the company Axis has been trying to get permission to put up a 117-unit apartment complex off Folsom Street. Any new building in notoriously anti-development San Francisco is bound to attract controversy, and the Folsom project was no exception.
When Axis first unveiled its designs at a 2015 public meeting, attendees went ballistic, unimpressed by the developer's offer to rent out 17 of the units at below-market rates. According to Curbed, activists with the city-recognized Calle 24 Latino Cultural District waved signs saying, "No more expensive Market Rate Housing! 100% Affordable Housing now!" Others shouted chants of "give Axis the axe" or banged on drums.
The objection from these activists—the same one raised against any market-rate development in the city—is that newer, more expensive housing stock would drive out the neighborhood's lower-income, predominantly Hispanic population. "Axis development's cultural impacts will negatively affect the character of adjacent Calle 24," project opponents wrote in a 2017 open letter, warning that the market-rate apartment building would attract a flood of wealthy white people who would form a new "gentry class" that would force out lower-income residents.
This anti-development coalition, which included the San Francisco Tenants Union and an affordable housing group known as the Mission Economic Development Agency (MEDA) as well as Calle 24, demanded that the city conduct a more thorough environmental review of the Axis project, taking into account its cultural impact. As illustrated by the struggles of Robert Tillman, who has been trying to turn a nearby laundromat he owns into an apartment building for nearly five years over the objections of the same activists, these demands can gum up a project for years.
Eventually tiring of fighting activist demands and endless environmental appeals, Axis agreed in May 2018 to increase the number of below-market units from 17 to 31 (23 of them in the new apartment building on Folsom, the other eight elsewhere in the city), rent 5,200 square feet of what would have been commercial retail space to a community nonprofit for a $1 a year for 55 years (which represents a huge amount of forgone revenue), and use all union labor for construction. These concessions brought activists and local politicians around, and Axis got permission to build shortly afterward. But the conditions made the project uneconomical, and Axis found it was cheaper to just sell the land.
What will now happen with the site is up in the air. Mission Local reports that affordable housing developer Mission Housing is eyeing the land for a 100 percent below-market development. MEDA might also want to snatch up the Folsom site after having done its best to sabotage Axis' plans for it.
Either group would need some mix of city funding, publicly subsidized bonds, and tax credits to finance such a project, which could take a long time to pull together. Other market-rate developers might be interested in the site, but given local hostility they are apt to be wary.
The end result of this years-long process is that nothing gets built and no one gets what he wants. Axis will have to take a haircut on its investment. Local residents will get none of the affordable housing or community space promised them. Potential Folsom tenants will go back to competing over existing housing units, further driving up prices in one of America's most expensive cities.
I can't help but think that everyone in this story would be better off if we just let property owners build what they want on their own damned land.