City Council President Wants Tougher Enforcement of Airbnb. Oh, He's Also President of the State's Hotel Lobby.
I'm sure that's fine.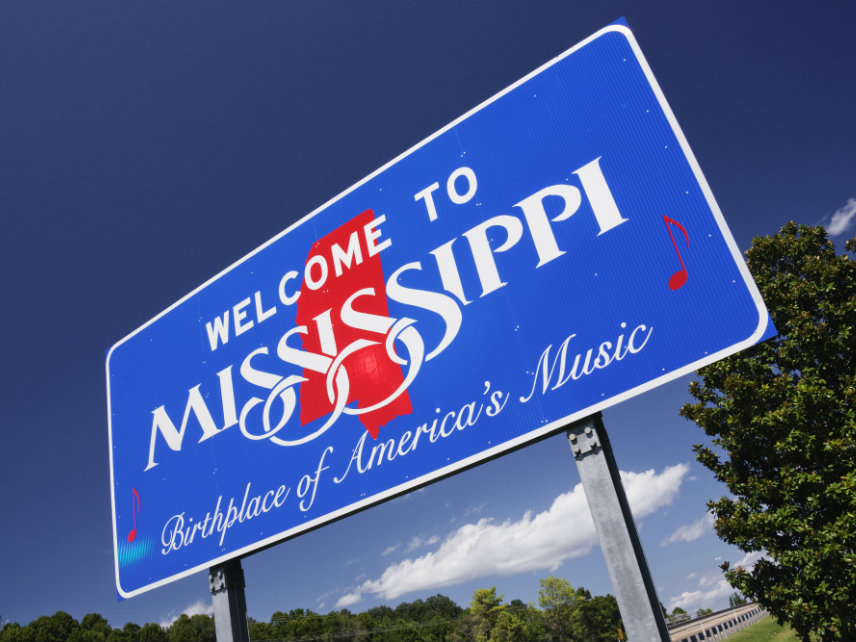 For several years, lobbyists for the hotel industry have been engaged in efforts to get local and state governments to make life more difficult for short-term rental and home-sharing platforms like Airbnb and VRBO.
But what happens when the lobbyists literally are the government?
We soon might get to find out, thanks to Kenny Glavan. He's the city council president in Biloxi, Mississippi, and he recently pushed the city to step up enforcement of tax and licensing requirements for short-term rentals. But Glavan also happens to be the president of the Mississippi Hotel and Lodging Association, the state arm of a national organization that's been on the forefront of legal and regulatory battles with Airbnb in New York City, Nashville, Washington, D.C., and elsewhere.
The Biloxi Sun Herald reports that Glavan called a special meeting of the city council this week—and then showed up 45 minutes late for it—for the purpose of outlining a strategy to ensure "compliance" from short-term rentals. Renting a home for less than 30 days in Biloxi requires special permission from the city government and landlords have to pay the state's hotel tax, of which the city takes a slice. In residential areas zoned for single-family homes, short-term rentals are not permitted at all. Glavan told the Sun Herald that he knows most of the short-term rentals in the city are not complying with those rules.
Glavan told the paper that he does not believe there is any conflict of interest that would prohibit him or the city council from voting on updates to the existing short-term rental rules—but this week's hearing did not produce any concrete policy proposals and city officials will revisit the issue later, according to WDAM-TV.
It is also worth noting that another official from the Mississippi Hotel and Lodging Association was invited to testify at this week's hearing. Linda Hornsby, the group's executive director, called unlicensed vacation rentals a tax and safety issue, according to the Sun Herald.
If there are public safety issues with a short-term rental, cities probably have other tools they could use to address them. And if a home is considered safe for people to reside in year-round, there's no reason it wouldn't be safe for visitors to use. Often, claims about unsafe short-term rentals are red herrings used to garner support for restrictive policies.
Short-term rentals have brought both tourists and income to Biloxi. Data from Airbnb shows that homeowners in the city earned $762,000 during 2017 from more than 5,000 guests who booked stays via the platform. Across the whole of the state, Mississippi homeowners earned more than $6.4 million from more than 50,000 visitors, with more than 1,300 homes in the state rented for at least one night.
If Glavan and the hotel association plan to crack down on short-term rentals in pursuit of more tax revenue, they might end up cutting off valuable income from Biloxi residents and businesses—after all, those 5,000 tourists were eating meals and spending money on other things, too.
Mostly, the situation in Biloxi is just a good illustration of the stark power asymmetry that exists when governments regulate Airbnb, even when a lobbyist isn't pulling double duty as a city council president. Hotels and their trade associations have attorneys, lobbyists, and longstanding relationships with state lawmakers and city officials. In short, they know how to get what they want—and they have the time and incentive to keep up to date with the ins and outs of policymaking.
Most homeowners renting spare rooms via platforms like Airbnb have no such government relations experience—and in Biloxi, they are probably right to wonder whether they will get a fair hearing from their hotel lobbyist/city council president.