Colorado Police Mistakenly Kill an Armed Man Defending His Home
An officer with the Aurora Police Department is on paid leave after confusing an armed homeowner with the intruder he shot and killed.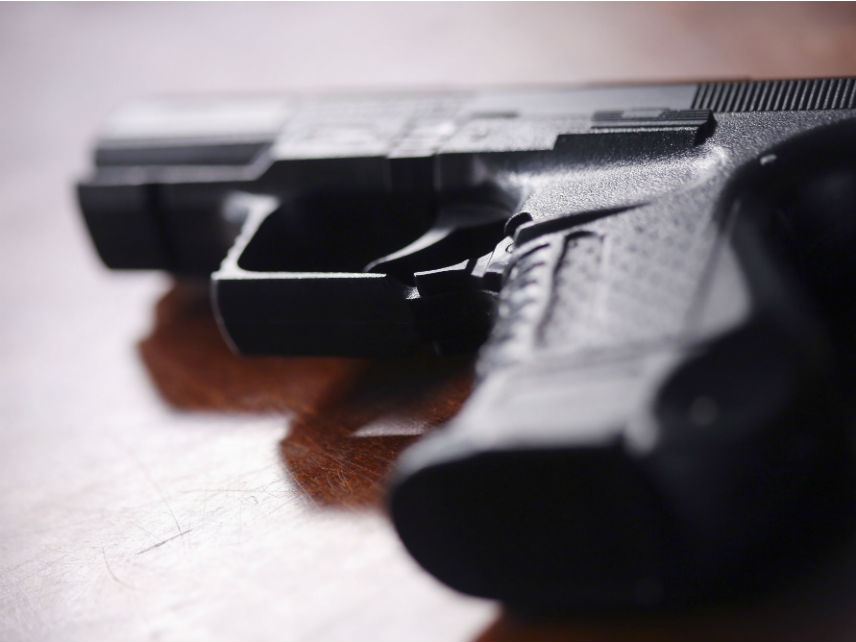 An investigation is underway after Colorado police mistakenly shot an armed resident in confusion. The unidentified man was killed by the Aurora Police Department (APD) after he shot an intruder in his home.
According to a statement released on behalf of Police Chief Nick Metz, emergency services received "multiple calls" about a disturbance on Monday. Among the callers was a female alleging that a man was breaking into her home. APD responded to the calls.
Metz described a "very chaotic and violent scene" when officers arrived. Officers heard gunshots inside of the home. Metz said that his officers encountered an "armed adult male," though it is not immediately clear if he was inside or outside of the residency. An unidentified officer shot the armed adult male. Officers found another adult male dead on the bathroom floor and an injured juvenile.
The armed adult male shot by police was taken to the hospital and died from his injuries.
An investigation later found that the male in the bathroom was the suspected intruder. Police also discovered that they mistakenly shot the resident of the home, who used his firearm to kill the suspected intruder.
The Denver Post reports that Colorado law grants immunity to homeowners exercising their right to armed defense. As explained, under the 1985 Homeowners Protection Act, a shooting is justifiable if a homeowner believes that an intruder has intention to cause bodily harm or death against the homeowner or someone else inside of the residence. The protection does not apply if the shooting occurred in a yard or on a porch.
APD confirmed that the juvenile inside of the home sustained non-life-threatening injuries from the deceased intruder.
"This is a very heartbreaking and tragic situation for everyone involved. We are providing assistance through our victim advocates to help the family of the deceased resident through this very difficult time," Metz said.
He explained that the officer has since been placed on paid "administrative reassignment" in accordance with APD policy. The department has promised to cooperate with the Aurora Police Major Crimes Unit and the Denver Police Department, the two entities conducting the investigation.
Names will be released after the family of the deceased has been notified. Neighbors told reporters that the man killed by police was a long-time resident of the neighborhood, a grandfather, and a retiree. One neighbor, Brad Maestas, described him as a "family man" and a "grandpa that was protecting his family."