Marijuana Movement Gets New Anti-Hero in Oklahoma Health Agency Hoaxer Out to Stop Ban on Smokeable Weed: Reason Roundup
Plus: How blockchain is being used by students to circumvent government censorship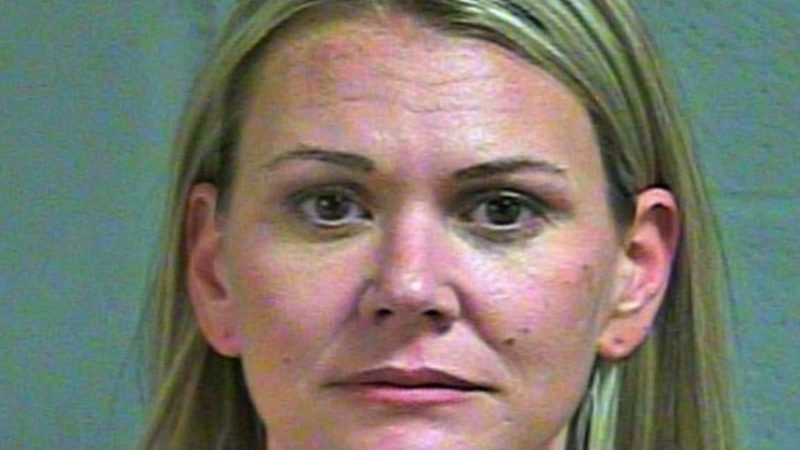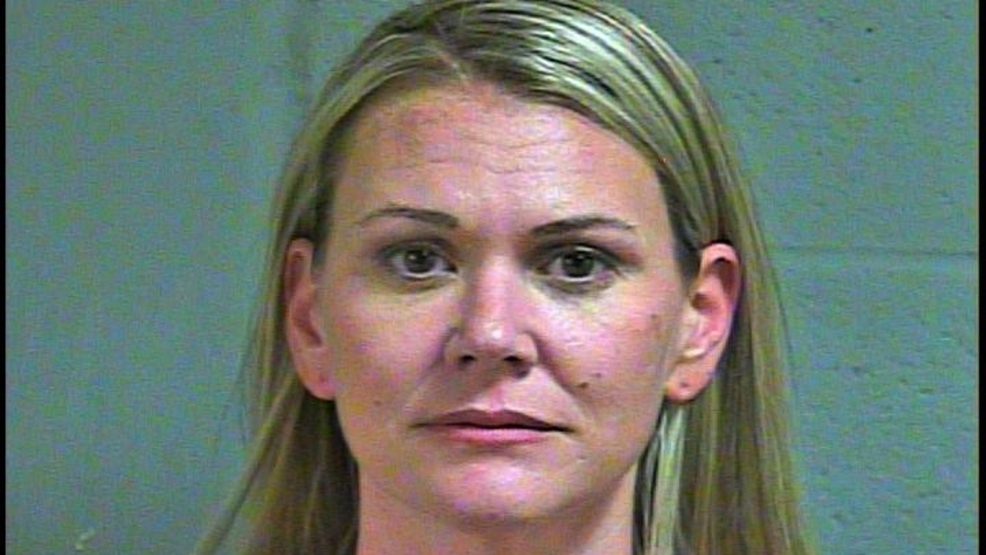 The head lawyer at Oklahoma State Department of Health has been charged with two felonies and one misdemeanor for faking threatening emails to herself and then lying about it.
In early July, Julia Ezell began receiving emailed threats purporting to be from medical marijuana advocates. The first one included her home address, a description of her car, and the message: "We will watch you." More messages came, accusing her of "greed" and "evil"; "We will stop YOU… Any way it takes to … protect what is ours," they wrote. Another email: "We would hate to hurt a pretty lady. You will hear us. We are just beginning."
Turns out Ezell had nothing to fear! "A forensic examination of Ezell's mobile phone revealed she sent several menacing emails to her own government email address and then reported them to authorities," CBS News reports.
"These charges do not reflect who she is as a person," Ezell's lawyer said. "[N]or do they reflect the type of advocate she has been for the people of the state of Oklahoma. These allegations will be answered, and additional relevant information will be provided by us at the appropriate time."
The sad twist here is that until the hoax emails, Ezell seemed to be on the smart side of things.
Oklahoma voters just approved medical marijuana in June, with 57 percent voting in favor of State Question 788. The board of the Oklahoma State Health Department, where Ezell was general counsel, was then tasked with approving medical marijuana rules, which she helped draft.
But Ezell's version excluded provisions to ban all smokeable marijuana sales and make every dispensary employ a pharmacist—policies the department adopted anyway—and "she had cautioned the board that those changes were beyond the board's legal authority," says CBS. "The rule changes infuriated medical marijuana supporters and led to two lawsuits against the board."
The Oklahoma health department has generally been a mess in recent years, CBS Notes:
Ezell was hired by the agency in November by then-Interim Commissioner Preston Doerflinger after it had been rocked with allegations of financial mismanagement that led to layoffs and the resignations of some of its top officials.

Doerflinger resigned a few months later following accusations of domestic violence. A later audit revealed the agency's financial operations were so badly bungled that nearly 200 employees lost their jobs unnecessarily.
Ezell stepped down from her job with the agency last Friday, with a letter that read: "Effectively immediately I resign my position as General Counsel of the Oklahoma State Department of Health. I am so sorry."
But there's hope for medical marijuana rules in Oklahoma yet. "On Monday, Oklahoma Attorney General Mike Hunter said that his office would review the legal challenges to the agency's" emergency rules, reports Oklahoma News 4.
Just two days later, the attorney general's office announced that it was advising the State Board of Health to convene a special meeting to amend the rules it passed regulating medical marijuana.

Hunter said the rules are "inconsistent with the plain language of State Question 788" and said the board "acted outside of its authority when it voted to implement them."

Hunter said in a letter that the board should not be able to prohibit the sale of smokable marijuana, or require dispensaries to hire pharmacists.
This puts him at odds with the state's health commissioner, Tom Bates. "To allow smokable forms would be a step back as protectors of public health in Oklahoma," Bates said.
FREE MINDS
"Blockchain is helping to circumvent censorship in China," says Slate. "Given the constant claims that blockchain is the solution to everything from poverty to corruption, it's understandable if you're skeptical," New America fellow Spandana Singh writes. "But this is an example of a situation in which it genuinely has potential."
In one case, a banned letter about sexual assault at China's Peking University was able to get around censors by someone "embedding [the] letter into the tamper-proof Ethereum blockchain." The letter was penned by Peking University student Yue Xin.
Blockchain is an open-source, public, distributed computing technology, which is the basis of the well-known cryptocurrency bitcoin. Ethereum is a public blockchain that hosts the cryptocurrency Ether. The anonymous activists sent themselves zero Ether on the platform and embedded the text of Yue's open letter in the transaction's metadata. Transactions on blockchain are irreversible, so the information cannot be altered.

Furthermore, transactions generate distributed copies of themselves within the network, which ensured that Yue's letter would be permanently documented in the public domain and accessible to any user who looked the transaction up.
Communication isn't a prime "use case" of blockchain just yet, Singh points out. But recently "students from universities across the country similarly embedded messages in their transaction descriptions, therefore enabling for unrestricted and free conversation on the issue to take place."
QUICK HITS