Trump Contradicts His Intelligence Director, Says Russia Is Not Currently Targeting U.S.
Trump also said he doesn't think any of his predecessors have been as tough on Russia as him.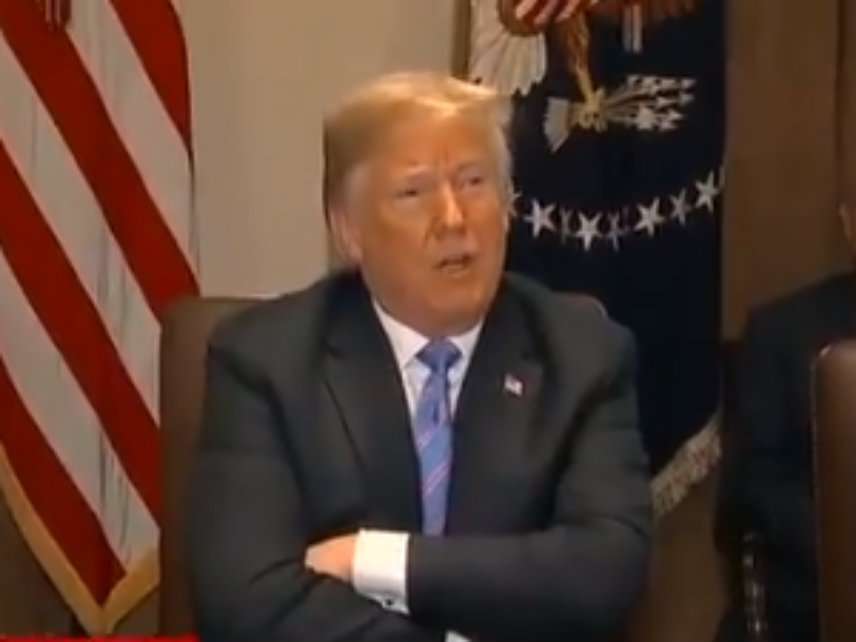 President Donald Trump doesn't think the U.S. is being targeted by Russia, though his director of national intelligence said otherwise just last week.
When a reporter asked Trump today if Russia is still targeting the U.S., he responded, "No." On Friday, by contrast, Director of National Intelligence Dan Coats said in a speech that Russia is the "most aggressive foreign actor" when it comes to cyberattacks. "And they continue their efforts to undermine our democracy."
Trump's comments on Russia came after several days of controversy over remarks he made Monday during a joint press conference with Russian President Vladimir Putin. Trump told the world he accepted Putin's claim that the Russian government did not interfere in the 2016 U.S. presidential election, even though U.S. intelligence officials have said Russia was responsible for the hack of Democratic National Committee emails. Yesterday, Trump said that he misspoke and that he believed Russia did interfere in the election.
Though Trump has faced criticism for not being tough enough in his dealings with Putin, he insisted today that he's been tougher on Russia than all of his predecessors. "We are doing very well, probably as well as anybody has ever done with Russia. And there's been no president ever as tough as I have been on Russia," the president said. "And I think President Putin knows that better than anybody, certainly a lot better than the media. He understands it and he's not happy about it and he shouldn't be happy about it."