'Good Guy With a Gun,' or Too Good to Be True?
This Arizona state Senate candidate says he killed his mother in self-defense more than 50 years ago. But does his story really add up?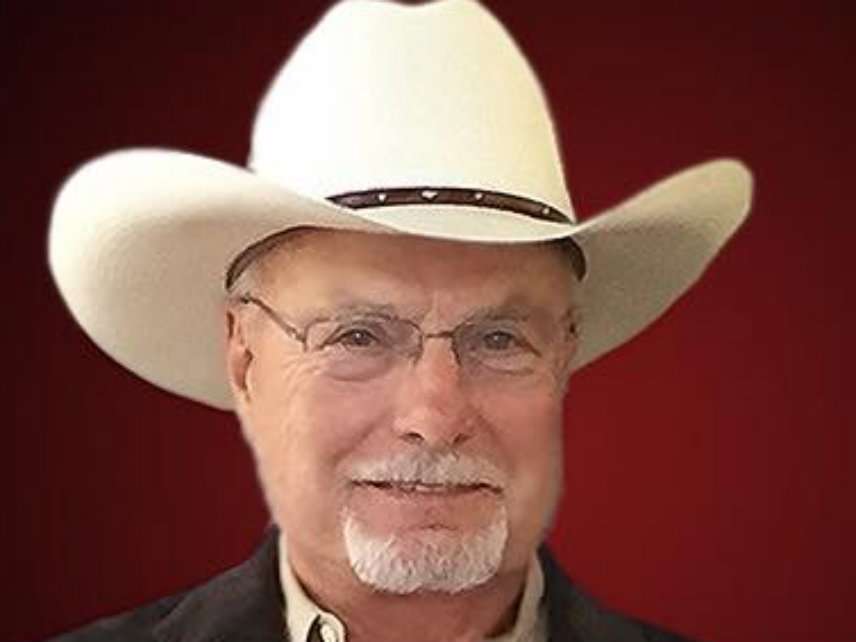 A Republican running for state Senate in Arizona says he killed his mother in self-defense more than 50 years ago. Now he's using his experience to campaign against gun control, but the story is muddier than it might initially seem.
Bobby Wilson was 18 in 1963, when he claims his "deranged" mother, Lavonne, shot at him, prompting him to shoot back and kill her. The candidate, who's written a book about his experience titled Bobby's Trials, suggested at a Moms Demand Action for Gun Sense in America forum in Tucson last week that if he hadn't acted immediately, his mother would have killed him. "[She] was hell-bent on killing me in my sleep one night. At three o'clock in the morning, I woke up to find a rifle in my face—a semiautomatic rifle at that—and the bullets started to fly, and I started diving for cover," he said.
Speaking to The Arizona Republic, Wilson provided more details about what happened that night. He says after his mother started shooting, she saw a shadow move and swung her gun around, hitting his younger sister with the rifle butt in the process. His sister, Judy, died, and Wilson says an autopsy proved the impact of the rifle butt was what killed her.
Wilson's mother kept on shooting, and though she didn't hit her son, she did smash open several glass jars full of gas, he says. At that point, Wilson claims he fired back with his own rifle and killed his mother with a shot to the face. But when he tried to turn on the light, a spark caused the gasoline to ignite and the house exploded.
Wilson was charged with murdering both his mother and sister, and he faced three trials over the course of the next 10 years. He says his case was finally dismissed in 1973 and he received an apology from the district attorney.
As he told the crowd at the Moms Demand Action forum, Wilson thinks his experience shows why a "good guy with a gun" can stop the bad guys. "You can pass all the laws you want to in this world, and when you've got somebody out there that wants to harm somebody, they're going to do it if you don't stop them," he said.
But Wilson's story is more complicated than he's letting on. He's trying to focus on the self-defense angle to show off his pro-gun credentials, but he isn't exactly the best example for the argument.
Newspaper and court accounts reviewed by the Republic cast doubt on parts of Wilson's account. In the days following the incident, for instance, the Choctaw County Weekly published several articles that contradict the candidate's current claims. As the Republic summarizes it:
According to the newspaper, the charred bodies of Lavonne and Judy Wilson were found lying together in bed "in a 'perfectly relaxed' position, indicating they died in their sleep from suffocation."
Later, according to the Weekly, Wilson confessed to both murders. Court records show that Wilson later claimed to be suffering from amnesia and thus couldn't remember what had happened. As a result, the jury agreed to suspend the case, and there were no additional developments until 1973, when Wilson's attorney successfully argued that the case should be dismissed because his client had been "deprived of his right to speedy trial," according to the Republic.
Wilson would go on to become a lawyer himself, and he says he eventually remembered how events transpired the night his mother and sister died. But it's more than a little suspicious that after reportedly confessing to the murders and then forgetting the details for years, he finally recalled a version of the story in which he's the hero.
Wilson is correct that good guys with guns can stop bad guys, but in this case it's not clear that he really was the good guy.