Trump Claims He Misspoke During Putin Presser, Meant to Say Russia Was Involved in Election Interference
"The sentence should've been: 'I don't see any reason why it wouldn't be Russia.'"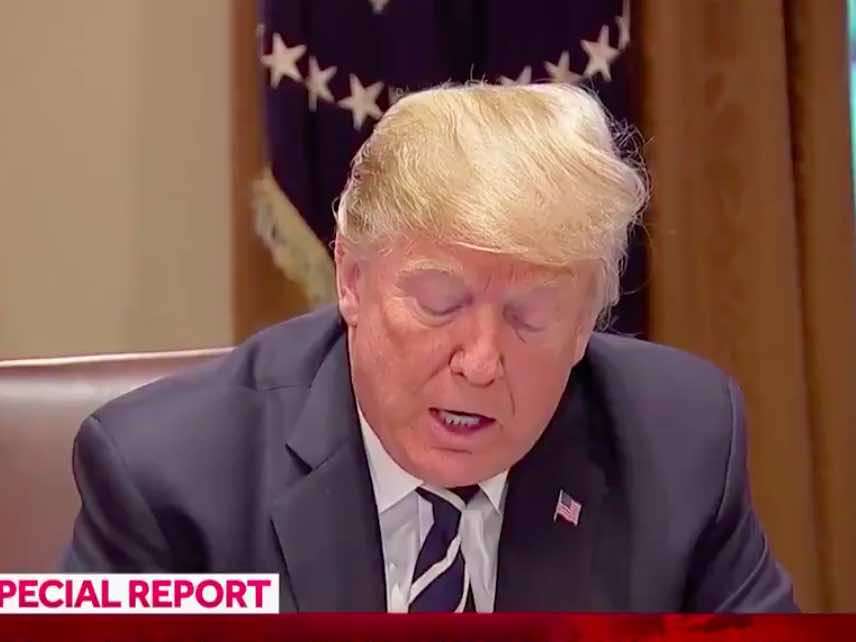 After enduring 24 hours of criticism from all corners of the political spectrum, President Trump is now running away from remarks he made during a joint presser with Russian President Vladimir Putin yesterday.
On Monday, Trump suggested Putin had persuaded him that the Russian government did not interfere in the 2016 U.S. presidential election—despite U.S. intelligence officials' near certainty that Russia was responsible for the hack of the Democratic National Committee. But on Tuesday, Trump claimed to have misspoke when he said, "I don't see any reason why it would be Russia."
"I said the word 'would' instead of 'wouldn't,'" said Trump, according to NBC News. "The sentence should have been: 'I don't see any reason why it wouldn't be Russia.' Sort of a double negative. So you can put that in and I think that probably clarifies things."
As Trump himself notes, the corrected sentence is ungrammatical, since it contains two negatives. Whether this is truly what the president intended to say is anyone's guess. But the president was right to change course: Even if no one within the Trump campaign colluded with Russian hackers, and even if Russia's efforts didn't actually change the outcome of the election (both reasonable assertions, based on what he know right now), it's still overwhelmingly likely that Russia was involved.
Trump shouldn't go to war with Putin over this, and diplomacy is the best course of action. But diplomacy does not and should not require Trump to peddle falsehoods to the American people as an authoritarian Russian government watches approvingly.