FCC Chairman's 'Serious Concerns' Could Spell Doom for Sinclair/Tribune Merger
FCC Chairman Ajit Pai says certain aspects of the deal could be in "in violation of the law."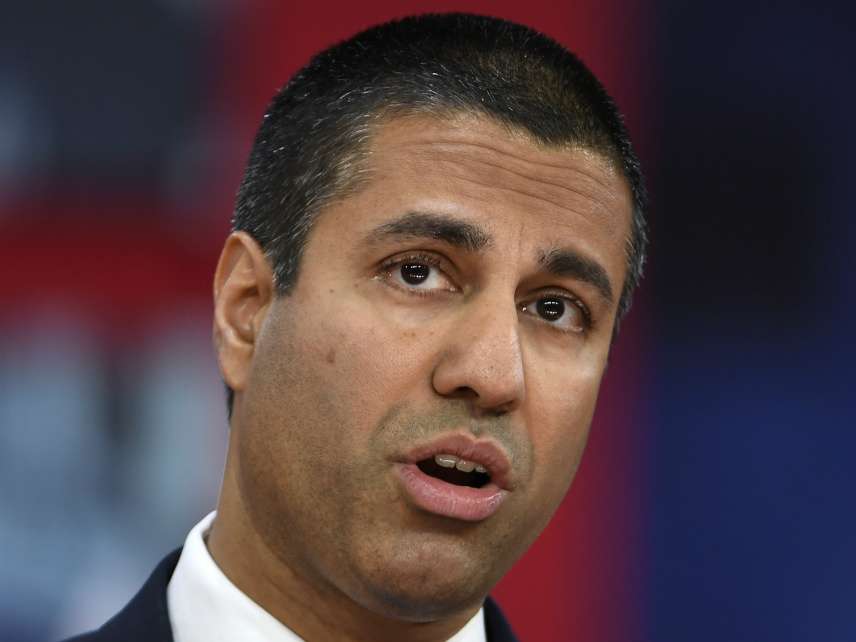 Sinclair Broadcast Group's proposed acquisition of Tribune Media might not happen after Federal Communications Commission (FCC) Chairman Ajit Pai said today he has "serious concerns" about the $3.9 billion deal.
Sinclair, which owns or operates more than 190 local TV stations across the U.S., is looking to control Tribune's 42 stations, including those in big cities like New York and Chicago. In order to comply with government regulations preventing one company from owning more than one station in the same market, Sinclair has said it would sell at least 20 of its existing stations.
But Pai said in a statement he's not convinced Sinclair would be giving up control of those stations. "Based on a thorough review of the record, I have serious concerns about the Sinclair/Tribune transaction," he said. "The evidence we've received suggests that certain station divestitures that have been proposed to the FCC would allow Sinclair to control those stations in practice, even if not in name, in violation of the law." As a result, Pai said he has shared a draft order with his fellow FCC commissioners designating those issues "for a hearing in front of an administrative law judge."
Pai did not make the draft order public, but Politico reports the FCC is worried about the close ties some of the proposed buyers have to Sinclair.
FCC officials said one problematic deal was the plan to sell Chicago station WGN to Steven Fader, a Maryland business associate of Sinclair Executive Chairman David Smith who oversees car dealerships. Others that raised alarm were the deals to sell stations in Dallas and Houston to Cunningham Broadcasting, a company with close ties to the Smith family.
Though Pai's statement doesn't officially kill the Sinclair-Tribune merger, the future of the proposal is in serious jeopardy, says Marci Ryvicker, a senior analyst with Wells Fargo Securities. "It sounds like the [administrative law judge] is being asked to review just the divestiture stations, but our legal contacts suggest there could be full review of the entire transaction," Ryvicker wrote in a research note on Monday, according to The Baltimore Sun. He added that though there's chance Sinclair could work to get the merger approved, "our legal contacts believe Pai went far enough to suggest the deal is at more serious risk." And as noted by The Hill, a similar move in 2011 by then-FCC Chairman Julius Genachowski effectively killed a proposed merger between AT&T and T-Mobile.
Pai's announcement was particularly surprising given the fact that last August, the FCC seemingly made it easier for Sinclair to complete the merger. The agency reinstated an old provision that would have allowed Sinclair to buy Tribune without surpassing the "congressionally imposed nationwide audience cap of 39 percent," according to Politico.