California Mayor Wants To Regulate Private Sector Dress Codes
Lancaster Mayor R. Rex Parris proposes a ban to loosen company policies on neckties.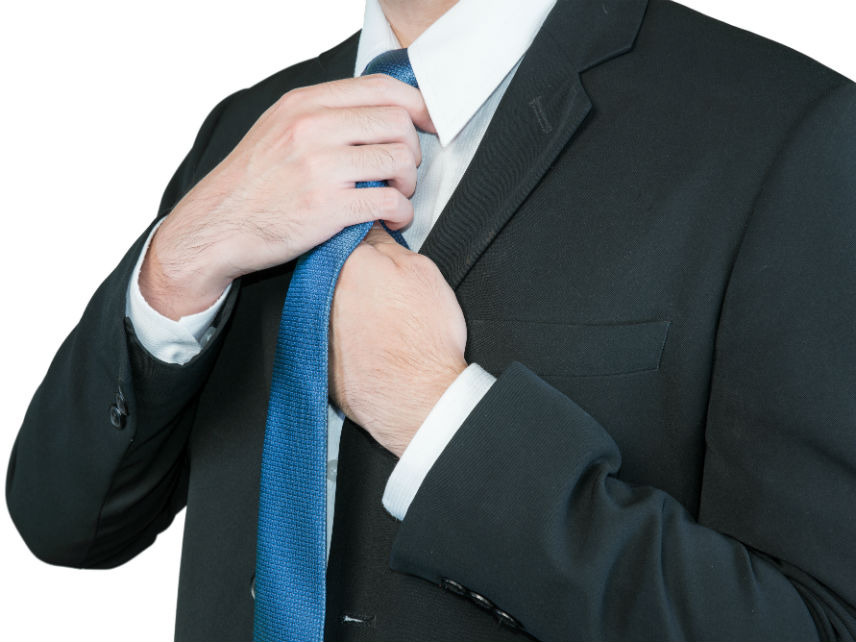 A California mayor wants to pass legislation that would prevent employers in his city from requiring that male employees wear neck ties.
"I spend a lot of hours every week on an elliptical or a bike just to increase blood flow to my brain, and it turns out every morning when I put on a tie I'm diminishing it," Lancaster Mayor R. Rex Parris reportedly said.
Parris, who is also a litigator, cited a study in Neuroradiology that appears to support the idea that neck ties are harmful. The study looked into the effects of "socially desirable strangulation" and concluded that wearing a necktie, particularly a tight necktie, runs the risk of lowering cerebral blood flow, or CBF. Low CBF, as Parris argued, can cause serious issues for people suffering from ailments like high blood pressure.
The mayor also attacked the insistence that professional men wear neckties through a gender discrimination lens, saying, "I don't think it's appropriate in America today to make anyone do something that is now known to be detrimental to your health. Especially if it's based on gender." In a separate interview, Parris said, "It would be tantamount to us saying that women had to wear high heels. We know it's bad for them." (A New York City Human Rights Commission argued similarly in 2015, saying the requirement that men wear neckties is every bit as gendered as requiring that female employees wear skirts.)
Reason contacted Parris's office to learn whether the ban was intended for private employers in the city, or just the city government. Parris's office confirmed that he was, in fact, referring to private employers, and sent a press release reiterating that research shows ties restrict blood flow to the brain.
City attorney and municipal law expert Michael Colantuono told the Los Angeles Times that a private company would have the grounds to sue against such a prohibition. It's possible a court would strike down the law if private employers can prove it imposes an undue burden. In order to prevail in court, Parris would likely need to prove that neckties are a public health issue.