White House: ICE 'Would've Helped Stop 9/11'
Cynthia Nixon: ICE is a "terrorist organization."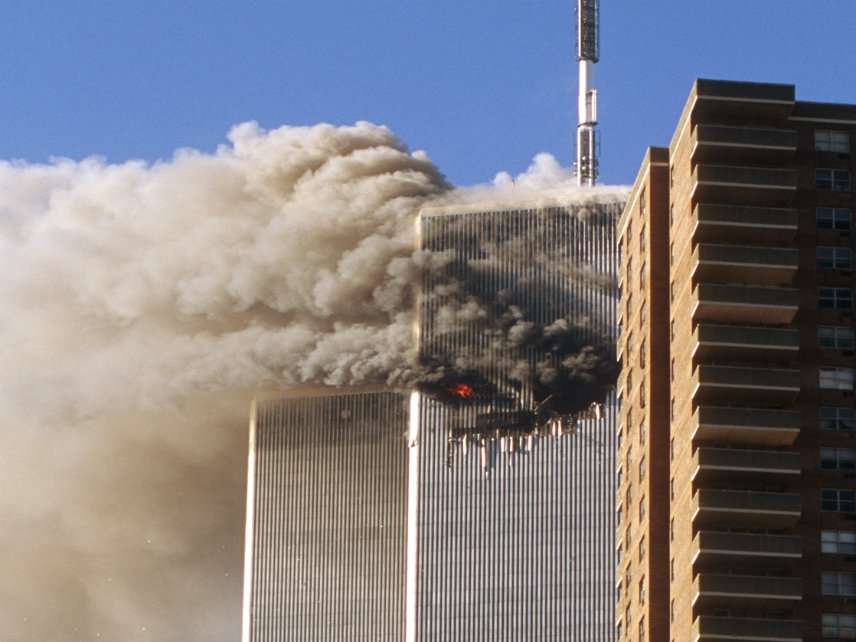 Immigration and Customs Enforcement (ICE) "would've helped stop" the 9/11 terror attacks had it existed at the time, a White House spokesperson said Monday.
White House Deputy Press Secretary Hogan Gidley was responding to liberal actress and Democratic New York gubernatorial candidate Cynthia Nixon's comments referring to ICE as "terrorist organization."
I can think of no better description than to call ICE a terrorist organization, and I will wear any criticism from @mike_pence as a badge of honor.

— Cynthia Nixon (@CynthiaNixon) July 6, 2018
"It's deeply disturbing that Cynthia Nixon has no clue of what ICE does to protect Americans and New Yorkers every day from dangerous criminals, terrorists, child smugglers and human traffickers," Gidley said in a statement, according to Fox News.
Gidley went on to suggest that since the 9/11 terrorists "were foreign nationals on visas who committed immigration fraud and who should have been deported," ICE could have stopped them. "It's especially unfortunate that Nixon, as a New Yorker, not only advocates for the abolition of the very agency that would've helped stop 9/11, but also smears and slanders the tireless work carried out by the brave men and women of ICE to keep our country safe," he said.
ICE was created in 2003 in response to 9/11, though it's not clear whether the agency really would have been able to prevent the attacks. 9/11 was the result of one of the biggest failures of American intelligence in history, but it's hard to argue that additional bureaucracy would have made the difference.
It's not the first time in recent days that the Trump administration has suggested ICE could have helped prevent 9/11. In a fact sheet published Thursday, the White House noted that "many of the 9/11 hijackers committed visa violations," adding that "ICE identifies dangerous individuals before they enter our country and locates them as they violate our immigration laws."
In the years since 9/11, many people have speculated on what could have stopped the attacks. According to former FBI Director Robert Mueller, surveillance programs would have helped, while Donald Trump said during his presidential campaign that his immigration policies would have acted as a deterrent. With perhaps the most outlandish claim of all, actor Mark Wahlberg suggested in 2012 (before apologizing) that if he had been a passenger on one of the planes that crashed into the World Trade Center, "it wouldn't have went down like it did."