Most Americans Want a Supreme Court Justice That Supports Legal Abortion: Reason Roundup
Plus: Americans getting less proud, Lyft buys bike-share company, and U.S. Postal Service can't tell real Statue of Liberty from Vegas version.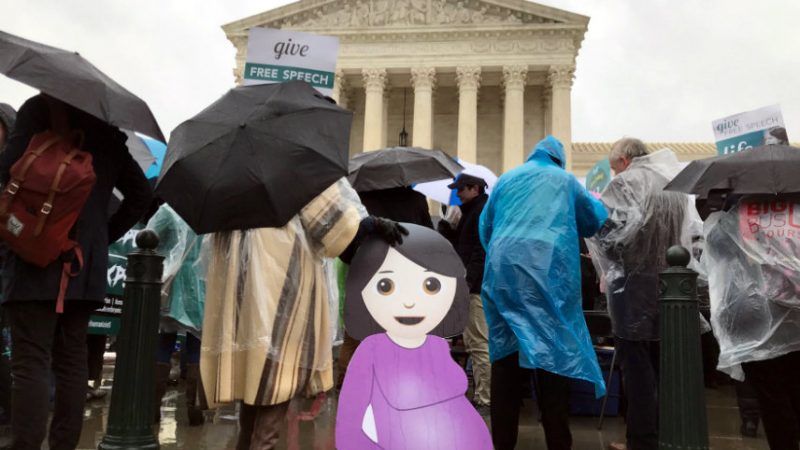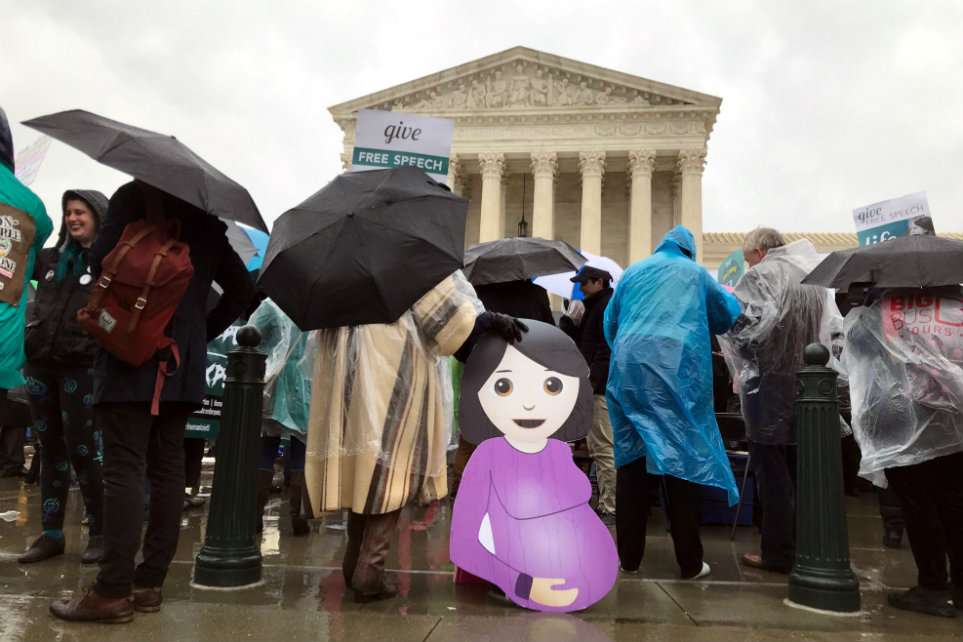 Poll shows strong support for Roe v. Wade. Most Americans hope that Supreme Court Justice Anthony Kennedy's replacement will embrace the abortion status-quo, at least in a broad sense. In a poll conducted last week by Politico and Morning Consult:
52 percent of those surveyed said that they hope Kennedy's replacement on the Court supports access to legal abortion.
Just 29 percent said they hope the Supreme Court's newest member will reject legal abortion.
About 19 percent had no opinion or said they didn't know what they wanted.
Few surprises here: 73 percent of the Democrats polled said they hope the next Supreme Court justice is pro-choice—14 percent had no answer—while only 31 percent of Republicans want a judge who supports abortion access.
Thirteen percent of Democrats and 54 percent of Republicans want a judge who will not uphold Roe v. Wade.
Independents are pro-choice by two-to-one margin: Among those who identified as political independents, more than twice as many folks were in favor of a pro-choice justice (49 percent) as those opposed (24 percent).
Same-sex marriage enjoys similar support: The poll also asked about Obergefell v. Hodges, which legalized same-sex marriage across the country. Again, 52 percent were in favor of upholding the (new) status-quo here. A little under a third (27 percent) said they hoped a Kennedy-less Court would overturn Obergefell.
Midterm mayhem? Poll respondents indicated that their midterm-election votes could depend on how legislators would vote on President Trump's Supreme Court pick.
But some suggest this concern for the Court and Roe is overblown. "It is settled law and it is a precedent whether you like it or not," analyst Andrew Napolitano said on Fox News Monday. "I don't think it's going to be overturned no matter who the president appoints."
Check out this week's Reason Podcast to hear Nick Gillespie, Katherine Mangu-Ward, Peter Suderman, and Damon Root debate the future of the Supreme Court and of Roe v. Wade.
FREE MINDS
Proud to be an American? About that… For the first time in 18 years of polling, a majority of Americans polled by Gallup say they are not "extremely proud to be Americans." In 2003, 70 percent of survey respondents considered themselves extremely proud Americans. By last year, the number had fallen to 51 percent and, in this year's poll, only 47 percent described themselves thusly.
Male respondents have always expressed higher levels of extreme American pride than their female counterparts, but the disparity is growing. In 2013, 59 percent of men and 55 percent of women said they were extremely proud to be Americans. This year, it was 51 percent of men and just 44 percent of women.
Extreme national pride was also much higher among whites (54 percent) than non-whites (33 percent), and much higher among older Americans (58 percent for the 65+ crowd and 56 percent among 50-to-64 year olds) than among the youngest Americans (33 percent for 18-to-29 year olds and 42 percent for 30-to-49 year olds).
FREE MARKETS
Introducing Lyft Bikes. Ride-sharing company Lyft is now getting into the bike-sharing business. The company announced yesterday that it had acquired Motivate, which operates D.C.'s Capital Bikeshare, New York City's Citi Bike, and San Francisco's GoBike program, along with bicycle sharing schemes in Boston, Chicago, Columbus (Ohio), Jersey City, Minneapolis, Portland, and St. Paul. It's unclear at present whether Lyft Bikes plans to launch bike-sharing services in other cities.
In a statement, Lyft co-founder and President John Zimmer said that "bringing together Lyft and Motivate will accelerate our collaboration with cities and deliver even better experiences to our passengers and riders."
BLUNDERING BUREAUCRATS
Postal Service can't tell real Statue of Liberty from Vegas version. The U.S. Postal Service (USPS) was just ordered to pay $3,554,946.95—plus interest—to sculptor Robert S. Davidson, whose Statue of Liberty image USPS used on stamps instead of an image of the real Statue of Liberty. Davidson's work appears outside the New York-New York Hotel & Casino in Las Vegas.
NEW: President Trump has declined a request from the mayor of Annapolis to lower American flags to honor five Capital newspaper employees who were fatally shot last week, the Baltimore Sun is reporting https://t.co/e7AfXeqtc6

— Laura Litvan (@LauraLitvan) July 3, 2018
Two notes from the latest Quinnipiac (which lines up with most polls preceding it):

-There IS an unusually large gender gap in midterm preference (women are D+25, men are R+8)

-There is NOT all that much of a gender gap on support for Roe vs. Wade (women are +35, men are +29)

— Ariel Edwards-Levy (@aedwardslevy) July 2, 2018