Despite Trump Endorsement, GOP Immigration Bill Rejected in Landslide House Vote
More than 100 Republicans voted against the GOP's "compromise" bill.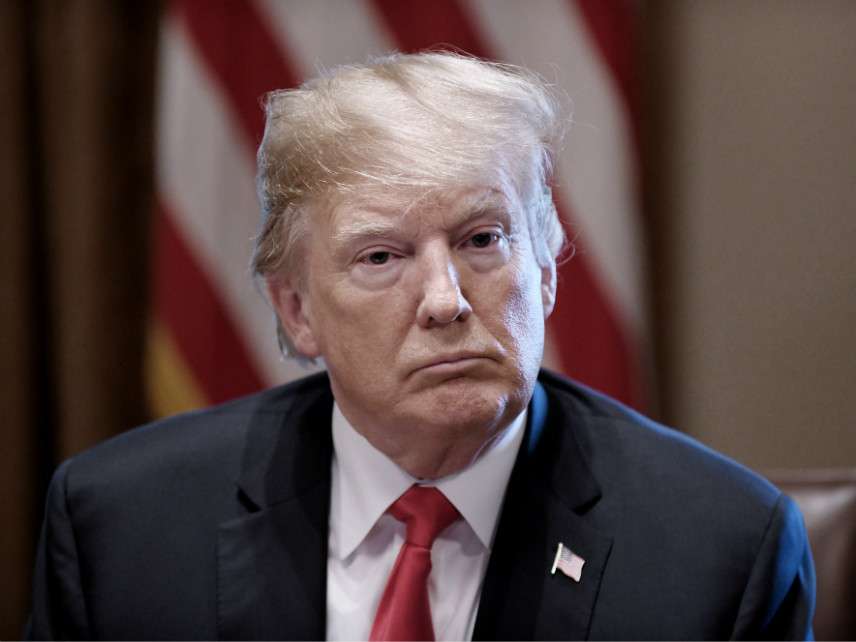 The House of Representatives voted overwhelmingly on Wednesday to reject a Republican immigration bill backed by President Donald Trump.
The bill needed 218 votes to pass. Just 121 representatives voted yes, while 301 voted no, including 112 Republicans. No Democrats supported the bill.
The legislation was widely seen as a compromise bill, as it included elements meant to appease both conservative and moderate Republicans. In addition to allotting $25 billion for construction of Trump's proposed wall on the U.S.-Mexico border, the bill would have limited both legal and illegal immigration. It also would have provided a path to citizenship for beneficiaries of the Deferred Action for Childhood Arrivals program and ensured that undocumented families caught trying to cross into the U.S. aren't separated.
Although the bill had the official support of the White House, Trump sent mixed signals about whether he really thought it was worth passing. Last week, the president said Republicans were "wasting their time" on the legislation. But in a Wednesday-morning tweet, he backed the bill.
HOUSE REPUBLICANS SHOULD PASS THE STRONG BUT FAIR IMMIGRATION BILL, KNOWN AS GOODLATTE II, IN THEIR AFTERNOON VOTE TODAY, EVEN THOUGH THE DEMS WON'T LET IT PASS IN THE SENATE. PASSAGE WILL SHOW THAT WE WANT STRONG BORDERS & SECURITY WHILE THE DEMS WANT OPEN BORDERS = CRIME. WIN!

— Donald J. Trump (@realDonaldTrump) June 27, 2018
Despite Trump's endorsement, it came as no surprise that the bill failed to make it through the House. The legislation was not expected to garner any support from Democrats, meaning that moderate Republicans and conservatives would have had to come together to ensure its passage. And even if it had passed the House, the bill likely would have died in the Senate.
House Speaker Paul Ryan (R–Wis.) said Tuesday that if the legislation failed to pass, Republicans would attempt to propose a new bill focused on family separations at the U.S.-Mexico border. But with lawmakers set to return home Thursday for the July recess, a timetable for that legislation is unclear.
It was the second time in recent days that a Republican immigration bill didn't make it through the House. Last week, legislation sponsored by Rep. Bob Goodlatte (R–Va.) was shot down in a vote of 193 to 231. That bill was seen as much more conservative than the one lawmakers rejected on Wednesday.