Everyone Has an Opinion About Whether Restaurants Should Serve Trump Staffers: Reason Roundup
Plus: Parsing the Westworld season-two finale and how Trump's tariffs could be bad for good cheese.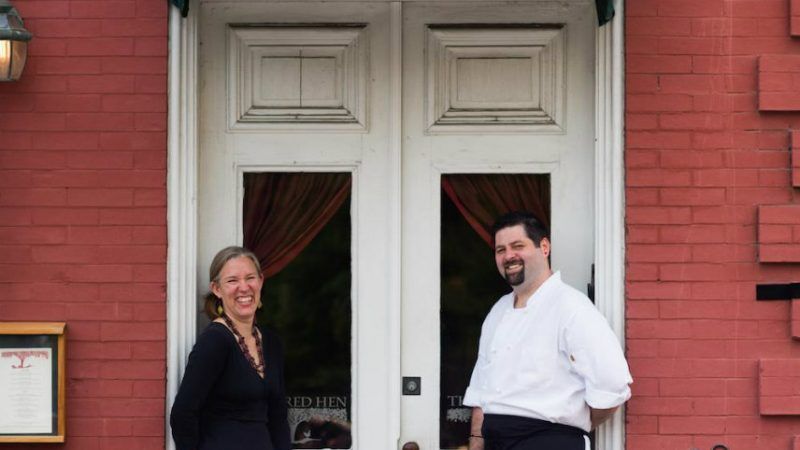 (Red Hen Lexington/Facebook )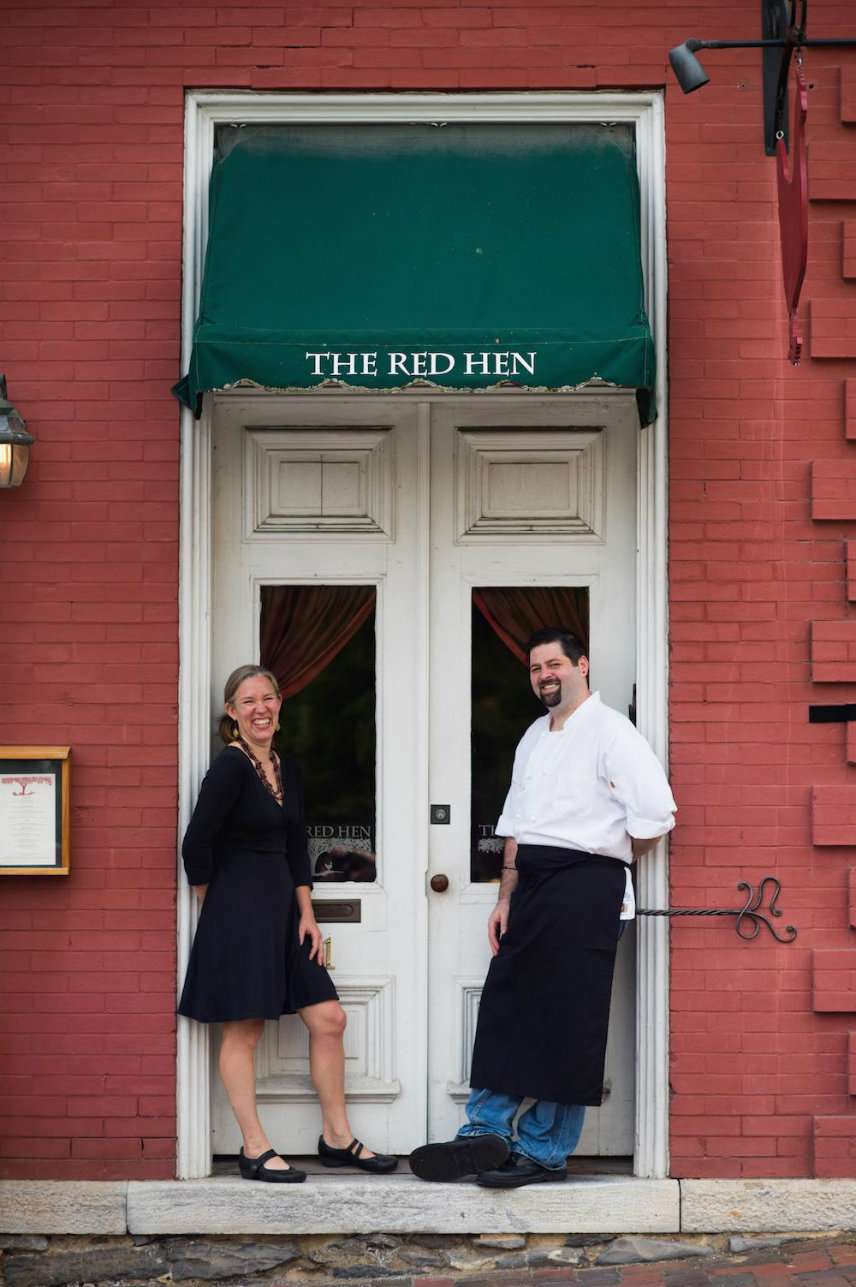 Under Trump, restaurant admissions policies are a partisan issue. The most talked-about political news to come out of last weekend has nothing to do with immigration, tariffs, or public policy of any sort. No, the president and the chattering classes have been preoccupied Sunday and this morning with a small Virginia restaurant giving White House Press Secretary Sarah Huckabee Sanders the boot. The owner of the Red Hen in Lexington, Va., said she is "not a huge fan of confrontation" but "this feels like the moment in our democracy when people have to make uncomfortable actions and decisions to uphold their morals."
In response, Democrats have been applauding the move and calling for more entrepreneurs to place politics above business. Rep. Maxine Waters (D–Calif.) said in a Saturday speech that more people should publicly shun Trump-administration officials, in light of their recent policies regarding immigrant children.
"For these members of his cabinet who remain and try to defend him they're not going to be able to go to a restaurant, they're not going to be able to stop at a gas station, they're not going to be able to shop at a department store," Waters said. "The people are going to turn on them, they're going to protest, they're going to absolutely harass them until they decide that they're going to tell the president, 'No, I can't hang with you, this is wrong, this is unconscionable, and we can't keep doing this to children.'"
Meanwhile, the Trumpian right has been using the news to fuel their us-against-the-world posturing while old-school conservatives—and centrists of all stripes—wax on about civility.
"Those who are insisting that we are in a special moment justifying incivility should think for a moment how many Americans might find their own special moment," opined the Washington Post editorial board. "How hard is it to imagine, for example, people who strongly believe that abortion is murder deciding that judges or other officials who protect abortion rights should not be able to live peaceably with their families? Down that road lies a world in which only the most zealous sign up for public service."
This will end with political violence, and political violence with Trump in the White House will end with a crackdown that will push this country to an even worse place. But no matter: it sure will feel awesome to be rude to evildoers, so yay! https://t.co/a1Ltwxzgjp

— Damon Linker (@DamonLinker) June 25, 2018
Even the president has weighed in (with typically mature aplomb):
The Red Hen Restaurant should focus more on cleaning its filthy canopies, doors and windows (badly needs a paint job) rather than refusing to serve a fine person like Sarah Huckabee Sanders. I always had a rule, if a restaurant is dirty on the outside, it is dirty on the inside!

— Donald J. Trump (@realDonaldTrump) June 25, 2018
And of course the surface similarity between this debate and the Masterpiece Cakeshop case have drawn all sorts of heated heckling and strained comparisons. Many are pointing out that just a few weeks ago, Democrats and progressives were firmly against businesses being able to deny service to certain customers. Liberals fire back that Trump staffers aren't a protected class in the way racial and sexual minorities are. The whole business has led to some twisted rationalizations and position shifts on both sides, as Trump fans suddenly discover a dislike for business-owner discretion and progressives pretend like there's no connection between the right of association in this case versus those involving gay wedding cakes.
Basically, everyone in the mainstream is behaving about as you might expect, united at least in their commitment to make this non-issue into a national referendum. But the bottom line is that there's almost no chance things like the Sanders incident become commonplace. The vast majority of restaurant and small-business owners couldn't pick out particular Trump administration officials or Congress critters, and likely don't want and can't afford to limit their customer base to ideologically simpatico people.
Taking serious sides in the Sanders restaurant debate doesn't involve real stakes for almost anyone, though, so we can expect to see it dominating the news cycle for days to come. And when there's no more spectacle left in this circus? Bring on the billboard battles!
After a billboard went up reading "Liberals please continue on I-40 until you have left our great state of Texas," Amarillo responded with this: #Texasisforeveryone pic.twitter.com/BgGd2vcTFx

— Cynthia Reyes (@cynthiaannreyes) June 24, 2018
FREE MINDS
"Is this real?" The second season of HBO's Westworld concluded last night with a finale that has fans (including us here at Reason) divided. See Vox for a good rundown of the season finale's twists and turns, and what they might mean for season three.
Series co-creator Lisa Joy has said a little about about what we can expect next season. From The Hollywood Reporter (spoilers abound below):
As of season two's conclusion, the "real world," as it were, now has a whole new species to consider, in the form of three new inhabitants: Bernard (Jeffrey Wright), Dolores (Evan Rachel Wood) and a recently created host with the likeness of the late Charlotte Hale, played by Tessa Thompson. These three hosts escaped the confines of Westworld by the end of the season, all three of them through very different means. For Bernard and Dolores, their shared existence in this strange new land is the one thing that bonds them; philosophically, they are at odds, with Dolores still determined to gain supremacy over humanity, while Bernard intends to stand in her way. Their conflict, and their new place within the humans' world, will become a major focus in season three of Westworld, which remains without a return date.

Additionally, there's reason to suspect that season three will not only focus largely on a new setting, but also a new point in time. Season two's post-credits sequence, which centers on an apparently artificial version of the Man in Black (Ed Harris), takes places in the "far, far future," according to what Westworld co-creator and co-showrunner Lisa Joy tells The Hollywood Reporter. Joy cautions that this won't be the predominant setting for the third season, but it's a point in the timeline that she and co-creator Jonathan Nolan are very much driving toward.
FREE MARKETS
Trump's tariffs could be bad for good cheese. From The New York Times:
For domestic cheesemakers … Trump's approach has further tilted the global playing field against American manufacturers, giving them an even steeper climb in an increasingly competitive global economy.

The dairy industry now faces substantial tariffs on products it exports as Mexico, Canada and other countries retaliate against Mr. Trump's steel and aluminum tariffs. American exporters also fear that they could lose access to Canada and Mexico if the president goes ahead with his threat to withdraw from the North American Free Trade Agreement. And they are finding themselves at an increasing disadvantage as other countries move ahead with trade agreements that grant each other freer access to their markets while Mr. Trump further isolates the United States.
Read the whole thing here. Meanwhile, in other tariff-related news:
MILWAUKEE (AP)—Facing rising costs from tariffs, Harley-Davison will shift production for EU bound motorcycles overseas.

— WISCTV News 3 (@WISCTV_News3) June 25, 2018
QUICK HITS
If only Republicans liked money more and whiteness less https://t.co/a6JqXO2Lpe

— Kerry Howley (@KerryHowley) June 24, 2018