What Cause Could Possibly Be Awful Enough to Unite Portland, Calvin Harris, and McDonald's?
Another crop of celebrities, cities, and corporations declare war on single-use plastic straws.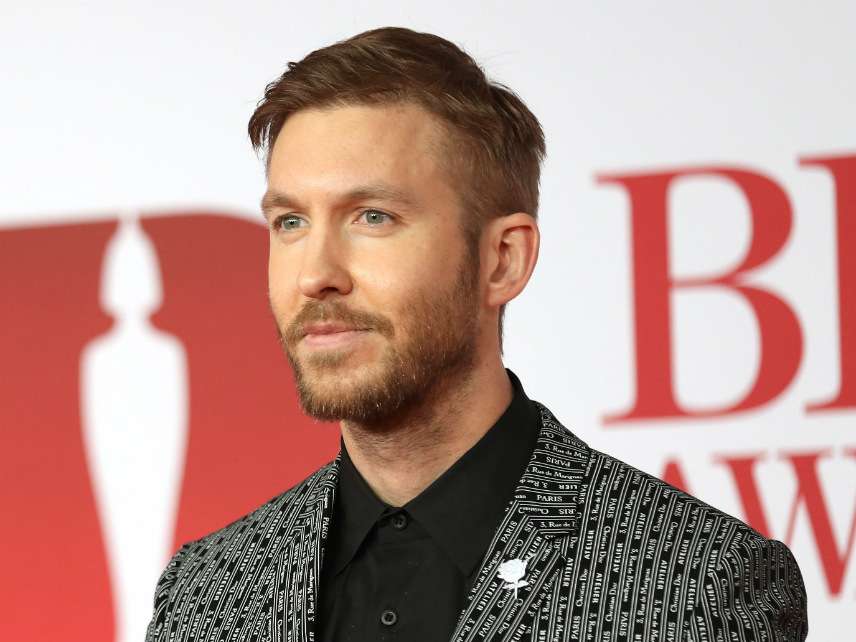 Calvin Harris has the temerity to tell you to suck less.
The 34-year-old Scottish DJ and one-time Taylor Swift paramour announced Monday that he is teaming up with luxury hotel and nightclub company Hakkasan Group to fight the scourge that is the single-use plastic straw.
"We want to reduce the impact of harmful plastics, so we decided to take action. I am grateful to Hakkasan Group for supporting us and helping us make a difference," Harris told Variety of his wholly altruistic activism. He then went on to cite the since-debunked statistic that Americans use 500 million straws a day.
Harris' activism is as groundbreaking as his artistic endeavors. In the past few weeks any manner of celebrities, governments, and corporations have teamed up to take on plastic straws.
Earlier in June, Patriots quarterback Tom Brady encouraged people to make the switch to reusable metal straws in an Instagram video. "Next time you see a plastic straw like this, say, 'No, I'm not falling for your ruse, straw,'" instructed Brady.
McDonald's announced Friday that it would be testing out paper straws at select U.S. locations later this year. They've been joined in their corporate activism by Ikea, Royal Caribbean Cruises, and SeaWorld, all of whom have pledged to ditch single-use plastic straws.
And today Portland, Oregon, is expected to pass an anti-straw measure of its own. OregonLive reports that the city council will instruct its Bureau of Planning and Sustainability to come up with a plan to cut back on the Rose City's use of straws and other single-use items by October 1.
The West Coast has led the way with anti-straw policies. Both Seattle and Vancouver, B.C. have banned straws outright, while California cities like Long Beach and San Luis Obispo have taken to passing straw-on-request laws.
Whatever form Portland's straw law takes, it is unlikely to do much good for the environment.
Straws make up a small percentage of America's waste, which itself is responsible for a tiny percentage of the plastic in the world's oceans. The U.S. is responsible for about 1 percent of marine plastic waste.
Experts and environmental researchers stress that tackling the problem of plastic in the oceans begins in places like China, India, and the Philippines, where waste collection systems have yet to catch up to the population's growing use of the stuff.
Celebrities, corporations, and local governments have proven steadfastly resistant to this message, choosing instead to chide Americans for their own unproblematic straw usage. In doing so they manage to bring out the worst in themselves and each other.
Artists, athletes, and actors taking up the fight against straws only encourages politicians to jump on the bandwagon by passing petty bans and restrictions. The prospect of legislation in turn adds a veneer of seriousness to an otherwise vain celebrity environmental crusade. Both groups give corporations moral cover to cut costs and reduce consumer convenience in the name of saving the planet.
The everyday people lining up behind these anti-straw initiatives are suckers of a different kind—they're being misled by celebrities and politicians looking to burnish their own images without actually taking a dent out of the problem they're trying to solve.