There's Never Been a Better Time To Subscribe To the Reason Podcast!
Get the very best in libertarian conversation, interviews, and occasional shouting matches delivered right to your phone, computer, or tablet.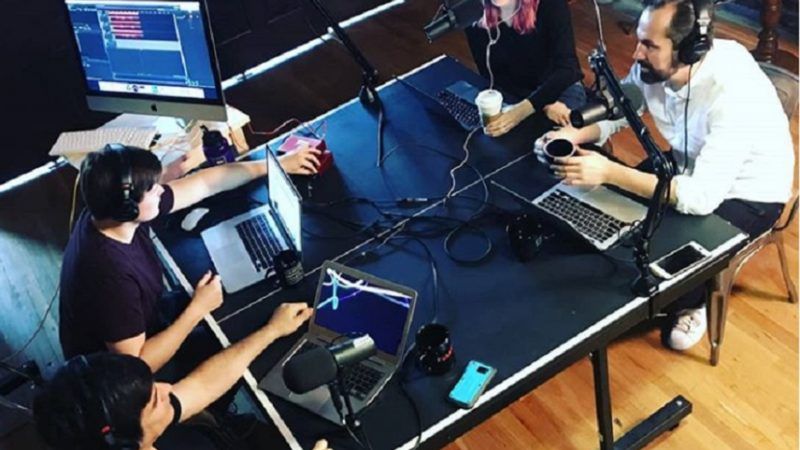 The Reason Podcast is a free, thrice-weekly (and sometimes more!) audio program that features in-depth conversations, interviews, and occasional shouting matches with leading authors, personalities, newsmakers, and Reason staffers. The Monday program is a roundtable hosted by Matt Welch and featuring Katherine Mangu-Ward, Peter Suderman, and yours truly. The week's other offerings are usually hosted by Mangu-Ward and me and sometimes are podcast versions of our video interviews.
Here are the most recent reviews from iTunes: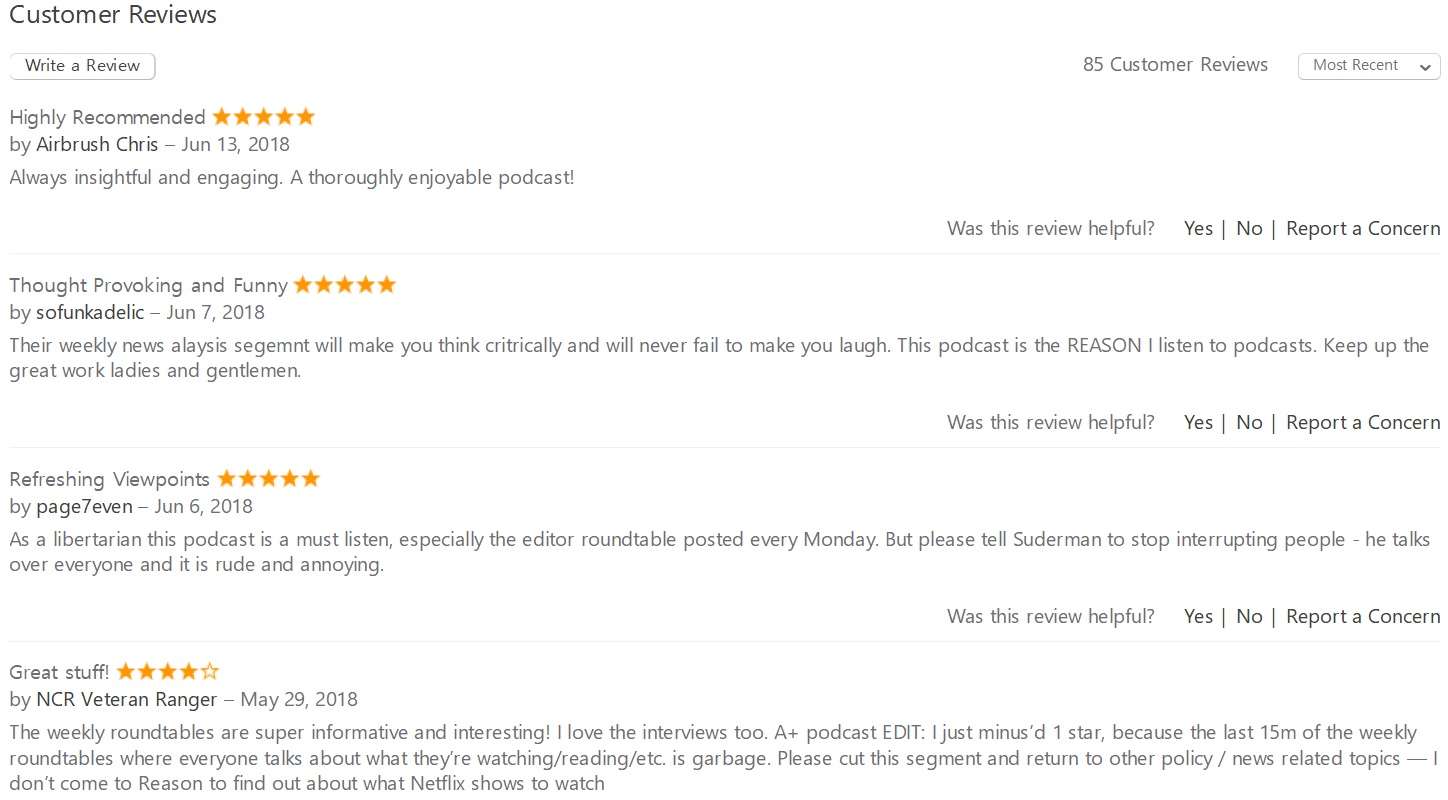 Subscribe to the Reason Podcast at iTunes and rate and review us while you're there.
Subscribe to it via FeedPress.
Subscribe to it via Google Play Music.
Or subscribe to it via SoundCloud.
Here are some recent podcast versions of video interviews via SoundCloud. Just click to listen.