'This Is a New Low…To Separate Mothers from Their Children': Rep. Pramila Jayapal
Congresswoman says asylum seekers are denied 'basic human rights,' abused by Border Patrol.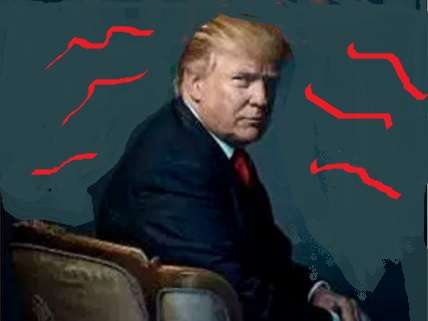 As Donald Trump plays nice with North Korean dictator Kim Jong-un, the United States government is treating possible asylum seekers inhumanely and separating children from mothers, according to Rep. Pramila Jayapal (D-Wash.).
The Washington Post reports that "lawmakers and public officials" recently met with 206 migrants being held in a federal detention center in SeaTac, Washington. Most of the people were from "Cuba, El Salvador, Honduras and Guatemala, she said, but there were also people from as far away as Eritrea." Jayapal said that many claimed to be fleeing from gang violence, rape, and political persecution, thus potentially making them eligible for legal asylum.
"It was absolutely heartbreaking. And I've been doing immigration-rights work for almost two decades. I am not new to these stories," Jayapal told The Washington Post on Sunday. "I will tell you there was not a dry eye in the house. … Some of them heard their children screaming for them in the next room. Not a single one of them had been allowed to say goodbye or explain to them what was happening."

Immigration and Customs Enforcement confirmed Thursday it was temporarily moving 1,600 detainees into federal prisons "due to the current surge in illegal border crossings and implementation of the U.S. Department of Justice's zero-tolerance policy." Previously, ICE has held detainees in county jails or in privately contracted facilities….

"Just the abuse that they endured, being called filthy and stinky and being mocked for crying, Jayapal told The Post. "One woman said 'I want to be with my children' and the Border Patrol agent said: 'You will never see your children again. Families don't exist here. You won't have a family anymore.'"
One can only hope that quote isn't accurate, though as a description of current federal policy, it's not so far off the mark. Due to an increase in the number of people crossing the U.S.-Mexico border, the Trump administration is trying to prosecute all people it catches crossing the border, even those who might have a legitimate case for asylum. As part of that process, which the ACLU argues is illegal, children are routinely separated from children. Attorney General Jeff Sessions has defended the separation of families, publicly declaring:
"If people don't want to be separated from their children, they should not bring them with them… We've got to get this message out. You're not given immunity."
At the same time, Donald Trump has blamed the separation of families at the border on a "horrible law" passed by "DEMOCRATS":
Put pressure on the Democrats to end the horrible law that separates children from there parents once they cross the Border into the U.S. Catch and Release, Lottery and Chain must also go with it and we MUST continue building the WALL! DEMOCRATS ARE PROTECTING MS-13 THUGS.

— Donald J. Trump (@realDonaldTrump) May 26, 2018
The Post notes that the president's claim is wrong, reporting "there is no law specifically requiring the government to take such action, and it's also the policies of his own administration that have caused the family separation."
I applaud Trump's action with Kim Jong-un. While the North Korean leader is a tyrant and mass murderer, the larger goal the president is pursuing—averting possible nuclear war in a part of the world that is still technically at war—is laudable. That he can at the same time be separating children from their mothers (including those who might have legitimate claims for asylum) and blaming it on Democrats is unconscionable.