Kim Kardashian West Asked Trump to Commute Alice Johnson's Life Sentence. He Just Did.
Leave it to Kim Kardashian West to secure freedom for a prisoner of the drug war (seriously, she's good at it).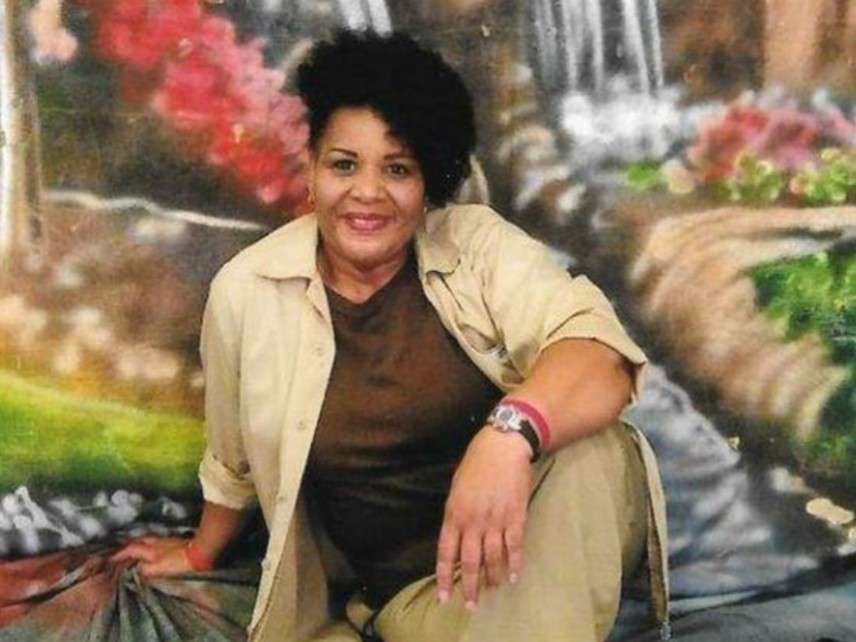 After meeting with reality TV star Kim Kardashian West, President Donald Trump has reportedly commuted the sentence of Alice Marie Johnson, sentenced in the mid 1990s to life without the possibility of parole for her non-violent involvement in a drug conspiracy.
Johnson, 63, rose to national attention after Mic.com published a video of her speaking about her case from federal prison, where she has resided for the last 21 years due to her role in a cocaine trafficking conspiracy.
CAN-DO, a clemency nonprofit founded by former federal prisoner Amy Ralston Povah, ranked Johnson's case atop their list of female federal prisoners serving disproportionately long sentences. Former federal prosecutor-turned-clemency advocate Mark Osler also promoted Johnson's case in a recent appearance on CNN.
Kardashian West became an advocate for Johnson after seeing the website's video, according to Mic.com. In 2017, Kardashian West asked her own lawyer to work on Johnson's clemency petition, and reached out to Jared Kushner, Trump's son-in-law and White House advisor, to discuss Johnson's case. Kardashian was able to meet with Pres. Trump at the White House in late May, where the two reportedly discussed Johnson's case and criminal justice reform.
Great meeting with @KimKardashian today, talked about prison reform and sentencing. pic.twitter.com/uOy4UJ41JF

— Donald J. Trump (@realDonaldTrump) May 30, 2018
Talking heads derided the meeting, with CNN's Jim Acosta saying, "[Kardashian West] shouldn't be here, talking about prison reform, it's very nice that she is here but that's not a serious thing to have happened here at the White House."
Yet this was not the first time a celebrity has played an integral role in securing a commutation, which is when a president or governor shortens a prisoner's sentence by pen stroke. Record executive Jason Flom met with Pres. Bill Clinton about clemency in the late 1990s, and those conversations ultimately resulted in 17 commutations at the end of Clinton's second term.
If past commutations are any indication, Johnson will likely experience a period of supervised release after she leaves prison.