Women Candidates Dominated in June 5 Primary Elections: Reason Roundup
Plus: Medicare will be insolvent by 2026 and Bill Clinton regrets recent Lewinsky comments.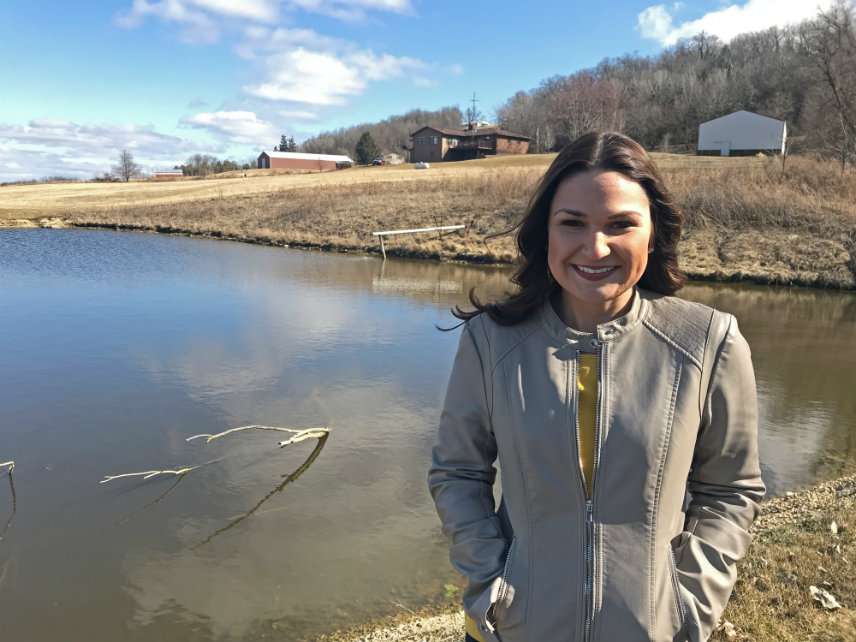 Good results Tuesday for both GOP and Democrats. Yesterday marked the most crowded primary day of the 2018 election, with eight states voting on candidates for Congress, governorships, and more. Elections took place in Alabama, California, Iowa, Mississippi, Montana, New Jersey, New Mexico, and South Dakota.
The bottom line, according to The Hill: "In critical races across the country, Democrats had a good night. But so too did Republicans, who avoided a disaster that could have cost them several seats in the House."
Making some of the most headlines was a judge recall vote in Santa Clara County, where Superior Court Judge Aaron Persky had angered Californians (and internet observers across the country) with the light sentence he handed to student and convicted rapist Brock Turner. And as of now, it looks like Pensky is out—making him the first California judge to be recalled since 1986*. "With 43 percent of precincts reporting, 59 percent of the county's voters favored recalling Persky while 41 percent opposed the recall," reports the San Francisco Chronicle.
California races commanded a disproportionate amount of media coverage, in part due to Democrats' fears that the state's top-two-take-all primary system could shut the party's candidates out of some key races entirely. But in the end, "Democrats appear to have secured at least a second-place finish in every race they targeted," according to The Hill:
With plenty of votes left to count, Democrats felt confident about their chances of claiming a spot in the November runoff in districts held by Reps. Ed Royce (R) and Darrell Issa (R), who are retiring, and Reps. Mimi Walters (R) and Dana Rohrabacher (R), who are seeking another term.
Other notable California results:
Longtime Democratic Sen. Dianne Feinstein will once again face California voters in November, after ousting challengers yesterday. If she wins, it would be Feinstein's fifth term in Congress.
Democratic Lt. Gov. Gavin Newsom and Trump-backed Republican businessman John Cox secured spots to run against each other for the chance to be state's next governor.
One of the biggest themes to emerge yesterday—and in the 2018 primaries so far—was the triumph of liberal women candidates over their Democratic male counterparts (with some of this dynamic on the GOP side, too). "So far this cycle, women have won 47 of 68 incumbent-less Democratic primary matchups with male candidates" for the U.S. Senate, the U.S. House, and gubernatorial seats, according to Nathaniel Rakich of Inside Elections and FiveThirtyEight.
In gubernatorial races:
U.S. Rep. Michelle Lujan Grisham got the Democratic nod in New Mexico, where she'll face off in November against GOP Rep. Steve Pearce.
Rep. Kristi Noem won the Republican nomination for governor in South Dakota, beating out state Attorney General Marty Jackley.
Alabama Gov. Kay Ivey, who stepped in last year when Robert Bentley resigned (becoming the state's first female governor), beat out Tommy Battle, state Sen. Bill Hightower, and evangelical preacher Scott Dawson to become the GOP gubernatorial candidate. "In deep-red Alabama, the Republican [gubernatorial] primary will almost certainly determine the general election winner," notes The New York Times.
In congressional races:
New Mexico Democrat Deb Haaland got her party's nomination for the U.S. House of Representatives, making her the first Native American woman candidate for Congress. She'll face Republican Janice Arnold-Jones in November.
Abby Finkenauer, a 28-year-old Iowa state senator, won the Democratic nod for the 1st District congressional seat (beating out challenger Thomas Heckroth with 47 percent of the vote). She'll face Republican Rep. Rod Blum this fall.
"The National Republican Congressional Committee backed Young Kim—an immigrant and the first ever Korean-American Republican woman elected to serve in the California State Assembly—who won the GOP primary for Rep. Ed Royce's seat," notes Axios.
It also looks like Iowa GOP Rep. Greg Gianforte, best known for body-slamming a journalist, will face a female challenger, former state lawmaker Kathleen Williams.
A few more highlights and lowlights from the June 6 primaries:
Alabama: "If there was any doubt that the Republican Party was now the party of Donald Trump, Tuesday's results in a deep-red Alabama congressional race should put it to rest," writes Deirdre Shesgreen in USA Today. "Incumbent Republican Rep. Martha Roby came under fierce fire in her GOP primary for withdrawing her endorsement of Trump in the 2016 presidential race," and "those attacks took their toll," with Roby "forced into a runoff on Tuesday after failing to win the GOP nod outright" against Bobby Bright, whose campaign ads accused her of turning "her back on President Trump when he needed her the most."
Also, this:
Etowah County Sheriff Todd Entrekin, who was found to have "personally pocketed more than $750,000 worth of funds allocated to feed inmates in the county jail he oversees," lost his re-election bid in the GOP primary tonight in Alabama. https://t.co/otN6O26heY

— Taniel (@Taniel) June 6, 2018
Missouri
Pro-marijuana Democrat wins special election for a state senate seat in NW Missouri that has been held by Republicans since 2004. https://t.co/zzt7yoC5Qk

— Jim Higdon (@jimhigdon) June 6, 2018
Montana: State Auditor Matthew Rosendale got the GOP nod to run for a U.S. Senate seat against Democratic incumbent Sen. Jon Tester.
New Jersey: In a state where "Democratic leaders are hoping to flip as many as four of the five Republican-held districts," last night gave them promising results, according to The New York Times. Former Navy pilot Mikie Sherrill got the nod to run for a House of Representatives seat opened by Rep. Rodney Frelinghuysen's retirement (she'll face GOP state Rep. Jay Webber in the general election). And U.S. Sen. Bob Menendez thwarted same-party challengers for his seat.
In November, Sen. Menendez will square off against former Celgene Corp. CEO Bob Hugin, who promises to be an "independent voice" in Washington if elected. Hugin, a Republican, describes himself as "pro-choice, pro-marriage equality, and [a strong supporter of] equal pay for equal work" who believes we "need to fix our immigration system in a comprehensive and compassionate way."
FREE MARKETS
Medicare going broke sooner than expected.
BREAKING: Government: Medicare will become insolvent in 2026, three years earlier than expected, Social Security to follow in 2034.

— The Associated Press (@AP) June 5, 2018
According to a new report from the Medicare and Social Security trustees, Medicare's expected insolvency date is actually 2026, not 2029 as previously estimated. The projected Social Security insolvency date is still 2034.
QUICK HITS
CORRECTION: This post previously stated that Pensky was the first California judge to be recalled since 1932. However, California Chief Justice Rose Bird was voted out of office in 1986.